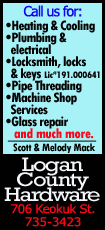 In a reminder of Islamist opposition to the army-led transition, a supporter of Mursi's Muslim Brotherhood was shot dead during a protest near a polling station in Beni Suef, 110 km (70 miles), south of Cairo. Small protests flared elsewhere.

The new constitutional text strips out disputed Islamist language while strengthening state institutions that defied Mursi: the military, the police and the judiciary

With no sign of a campaign against the constitution, the draft is expected to pass easily, backed by the many Egyptians who staged mass protests on June 30 against Mursi's rule before his ouster. The Brotherhood has called for a boycott.

"We are here for two reasons: to eradicate the Brotherhood and take our rights in the constitution," said Gamal Zeinhom, a 54-year old voter standing in line at a Cairo polling station.

Others cited a desire to bring stability to Egypt after three years of turmoil ignited by the historic uprising that felled veteran autocrat President Hosni Mubarak in 2011.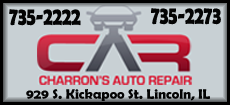 "May God bring victory to Sisi," shouted one man as he left a polling station, raising an ink-stained finger to show he had voted.

Some said they hadn't even read the constitution drafted by a panel appointed by decree but would vote "yes" in any case.

Sisi ousted Mursi, Egypt's first freely elected head of state, in July. His Islamist opponents say he is the mastermind of a coup that kindled the worst internal strife in Egypt's modern history and revived an oppressive police state.

But after a failed experiment with democracy, many are weary of the upheaval that has gripped this nation of 85 million and shattered its economy. They view Sisi as someone who can stabilize the country.

In a speech on Saturday, he appeared to link a presidential bid to the referendum result, saying he would need the support of the nation and the army to run. But analysts say his candidacy now seems a foregone conclusion as there appeared to be no alternatives in a barren political landscape.

Sisi had called for a big turnout in the two-day referendum that concludes on Wednesday. In footage broadcast on state TV, he inspected a polling station after voting began, dressed in desert colored fatigues and wearing his trademark dark sunglasses. The interior minister said turnout was strong.

Eager to get voters to the polls, the government announced a huge deployment of police and soldiers to secure the ballot. The authorities also relaxed rules on where people can vote, letting them cast their ballots outside their constituencies.

"We've had no stability for three years. It's chaos. We are going out to choose something better for our country," said Nayer al-Masri, 35, a telecom engineer who was one of several hundred men waiting to vote in the Zamalek residential district.

PROTESTS FLARE

"Sisi is my president", declared a poster stuck to a nearby wall, picturing Sisi alongside a lion. A presidential election could take place as soon as April.

A Sisi presidency would mark a return to the days when the post was controlled by men from the military — a pattern interrupted by Mursi's one year in office.

Brotherhood supporters staged small protests in at least four cities, a reminder of the deep divisions that overshadow Egypt's political landscape. The government has escalated its crackdown on the Brotherhood in recent weeks, declaring it a terrorist organization on December 25.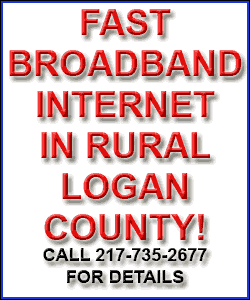 A small bomb went off near in a court complex in Cairo just before voting was due to begin, but no casualties were reported.

Al Qaeda-inspired militants have stepped up attacks against security forces since Mursi's ouster.

While the government has linked the attacks to the Brotherhood, the group has repeatedly said it is a non-violent movement committed to peaceful resistance to the state.

But the severe security clamp-down — hundreds of Islamists have been killed and thousands arrested — has taken the steam out of its demonstrations while fuelling anger among young Islamists. Mursi and many other top Brotherhood leaders have been arrested and are on trial.

The referendum will mark the third time Egyptians have voted on constitutional arrangements since the uprising against Mubarak, a former air force chief. Overall, it is the sixth election or referendum since Mubarak's downfall.

The constitution will replace one signed into law by Mursi a little more than a year ago after it was approved in a referendum.

INTERNATIONAL CRITICISM

While Western states have criticized the crackdown and called for inclusive politics, they have put little pressure on the government. Egypt, which controls the Suez Canal, has been a cornerstone of U.S. policy in the Middle East since the 1970s, when it became the first Arab state to make peace with Israel.

The government has been supported by Gulf Arab states hostile to the Brotherhood. They jumped to Egypt's rescue after Mursi's overthrow, offering billions of dollars in aid.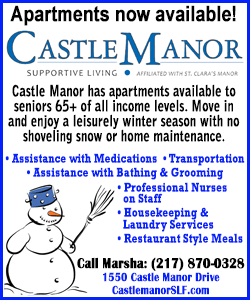 Some international non-governmental organizations have been harshly critical of the authorities ahead of this week's referendum. The International Commission of Jurists (ICJ), a Geneva-based group that works to uphold the rule of law, described the draft constitution as highly flawed.

"The referendum campaign has taken place within a context of fear, intimidation and repression, calling into question the fairness of the entire process," it said in a statement.

Human Rights Watch expressed concern at reports that seven activists from the Strong Egypt party face criminal charges for hanging posters calling for a 'no' vote in the referendum.

(Additional reporting by Shadia Nasralla, Mohamed Abdellah, Michael Georgy, Sameh Bardisi and Maggie Fick; writing by Tom Perry; editing by Michael Georgy and Ralph Boulton)
[© 2014 Thomson Reuters. All rights reserved.]
Copyright 2014 Reuters. All rights reserved. This material may not be published, broadcast, rewritten or redistributed.