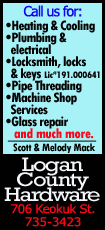 The agency voiced concern at reports of malnutrition in besieged areas, especially of children caught up in the nearly three-year-old civil war, and called for greater access.

"WFP is gravely concerned about people who live in areas under siege. Their nutrition situation is expected to have deteriorated significantly," spokeswoman Elisabeth Byrs told a news briefing in Geneva.

The organization has tried several times over the last few months to reach besieged areas in and around Damascus — especially Mouadamiya, Nashabiyeh, Douma, Harasta and Yarmouk — without success.

"We are quite concerned about malnutrition of children, especially in those besieged areas," she said.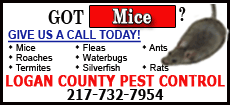 Fighting in Raqqa and Deir al-Zor also prevented aid convoys from reaching people in those eastern provinces for the second consecutive month, Byrs said.

The United Nations agency, which distributed food supplies to 3.4 million people in November, aims to reach 4.25 million in January, despite winter weather.

In 2013, it brought 100,000 cubic meters of food into Syria. "That is equivalent to 58 jumbo planes," Byrs said.

U.S. Secretary of State John Kerry said on Monday after talks with Russian Foreign Minister Sergei Lavrov that Syria's government and some rebels may be willing to permit humanitarian aid to flow, enforce local ceasefires and take other confidence-building measures in the civil war.

"We welcome all moves towards access for humanitarian workers, which is urgent. We have been seeking this for months if not years," Byrs said.

The conflict has killed more than 100,000 people and driven 2.3 million Syrian refugees abroad, according to the United Nations. Another 4 million have been displaced inside Syria.

The WFP needs to raise $35 million every week to meet the food needs of people both inside Syria and in neighboring countries, Byrs said.

(Reporting by Stephanie Nebehay; editing by Elizabeth Piper)
[© 2014 Thomson Reuters. All rights reserved.]
Copyright 2014 Reuters. All rights reserved. This material may not be published, broadcast, rewritten or redistributed.