It's a game that would have resulted in a disheartening loss earlier in the season.

Instead of folding, the resurgent Knicks pulled out a 98-96 overtime victory over the Phoenix Suns Monday at Madison Square Garden, the team's season-high fifth straight win.

"I think now mentally we're a different type of team," Knicks forward Carmelo Anthony said. "I think now we're starting to believe that when we do get down we still have a chance of winning a basketball game."

Anthony paced the Knicks with 29 points, 16 rebounds and four assists. His biggest assist came on a pass to guard Raymond Felton (19 points), who knocked down a corner 3-pointer with 53.1 seconds remaining in the fourth quarter as the Knicks regained the lead at 92-90 after trailing 88-83 with 4:50 left in regulation.

"He's making the right play," Felton said of Anthony. "He understands that we need him to score, but he also understands that he can make the extra pass now and have confidence that we're going to hit the shot for him."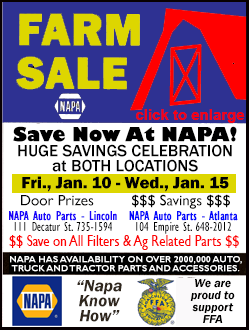 Center Andrea Bargnani added 10 points and seven boards and guard J.R. Smith had 10 points off the bench for the Knicks (15-22), who played the first of four games in five nights.

"This is a big week for us, especially to keep the momentum going, building some more confidence," Anthony said. "We've got four in five so it's always big to take care of the first one, especially here on our home court."

Guard Goran Dragic scored 28 points, but had just eight points on 3-of-11 shooting after halftime. Brazilian guard Leandro Barbosa picked up where Dragic left off with 14 of his 21 points in the fourth quarter to spark the Suns rally.

"I'm getting more comfortable playing with the guys on the court and adjusting to the system," Barbosa said.

Phoenix (21-16), which went 1-4 on its season-long five-game road trip, went 0-for-7 from the field in overtime and shot 35.5 percent from the field and 23.3 percent from 3-point range for the game.

Forward Channing Frye and guard Gerald Green shot a combined 5-of-28 from the field.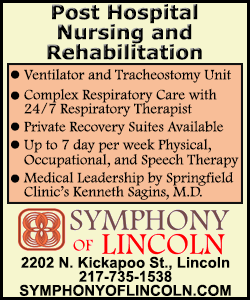 "Channing and Gerald didn't have good nights, but if those guys played like the last game in Detroit, it would have been much easier for us," Dragic said. "It's basketball. The ball is round so sometimes you're going to have a good shooting night and sometimes you are not, but (that's) just how it happens in the NBA."

The Knicks, though, would rather focus on their defense, which is what coach Mike Woodson said has been the difference during this five-game winning streak.

"We lost some close games early in the year and it was just boneheaded plays on our part as a coaching staff and as the guys playing on the floor. We just didn't do the right things," Woodson said. "I think now in close games we're starting to learn how to figure things out at the end. ... During this stretch, it really has been our defense."

Already shorthanded with guard Eric Bledsoe sidelined with a right knee injury, the Suns lost Markieff Morris midway through the second quarter when the forward was called for his second technical foul after pushing Smith following a hard foul.

"We lost him and that was big for us, took us out of being able to post up and get some inside stuff," Suns coach Jeff Hornacek said. "We don't have a lot of post up layers so that made it tough having him go out."

NOTES: Knicks coach Mike Woodson spoke about J.R. Smith publicly for the first time since the guard was fined $50,000 by the NBA for attempting to untie an opponent's shoelace. "The bottom line is he has to be more of a pro and do the right things and concentrate on playing basketball," said Woodson, who benched Smith against Miami on Thursday. "There's nothing else. You've got to concentrate on your craft and what you're paid to do, and that's play basketball." ... Knicks C Tyson Chandler missed his fourth straight game because of an upper respiratory infection. G Beno Udrih was out for a second consecutive game with inflammation of the left tibiofibular joint. Also out were G Pablo Prigioni (toe) and F Metta World Peace (knee). ... Suns G Eric Bledsoe is out 4-6 weeks after undergoing surgery on his right knee, and C Emeka Okafor was out again with a herniated disk in his neck. ... The Suns return home to take on the Los Angeles Lakers in the first game of a five-game homestand on Wednesday.

[© 2014 Thomson Reuters. All rights reserved.]
Copyright 2014 Reuters. All rights reserved. This material may not be published, broadcast, rewritten or redistributed.