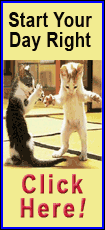 The Jayhawks reeled off nine straight points to begin the second half and kept the Cyclones at bay by feeding the ball inside and using their height advantage.

"I feel good about our team," Kansas coach Bill Self said. "During the course of the game, there's going to be runs and when they got it tied at halftime (36-36), I told that to our team.

"All that did was make it a 20-minute game and fortunately we were the better team for that many minutes."

Freshman center Joel Embiid had back-to-back buckets after Iowa State closed within 56-51. The 7-footer scored 12 of his 16 points in the second half on 7-of-8 shooting from the field, and added nine boards.

"He's huge, he has incredible length, he can shoot and he's been playing about two years," Iowa State coach Fred Hoiberg said with a shrug.

The Jayhawks capitalized on a 1-for-11 shooting start from the field by the Cyclones after the break.

Kansas overcame 26 fouls because of Iowa State's inability to connect, particularly from long range. The Cyclones averaged nine 3-point makes per game on 25 attempts but went just 4 of 25 in dropping their second straight game after a 14-0 start. A year ago, Iowa State made 17 treys against Kansas.
The Jayhawks entered as the only undefeated team in Big 12 play and left 12-4 overall and 3-0 in the league.

Tharpe, in particular, was helpful because his outside shooting helped open the floor for the Jayhawks, especially Embiid.

"It was real important for me to knock down shots," Tharpe said, "because it put less stress on Wayne (Selden) and Wiggs. They started to close on me and I was able to drive and get my big men involved and you saw Joel. In the second half, he played really well and that's what we really needed."

Tharpe actually had a poor shooting touch in the Jayhawks' last practice and felt as if his shot was off during the shootaround the team conducted before the game. Self simply told his point guard to maintain his confidence and his shots would fall.
"When anybody scores 23 points on nine shots, he's doing some good things," Self said.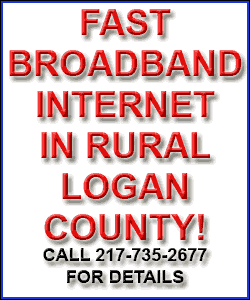 Kansas managed a victory in one of the league's most difficult arenas, with a full house charged up after Iowa State suffered a controversial overtime loss at home last year to the Jayhawks.

Senior guard DeAndre Kane, despite suffering a sprained ankle toward the end of Saturday's loss at Oklahoma, led the Cyclones with 21 points.

Kane shot an air ball, however, inside the final minute after Iowa State pulled within 72-67. He also missed two free throws on a three-shot foul with 42.3 seconds left.

Iowa State was not much better from conventional range, finishing 22 of 70 from the floor. Forward Melvin Ejim added 15 points, but the Cyclones led just once, by one point, with 1:47 left in the first half.

Embiid was whistled for his second flagrant technical in as many games on Saturday after referees checked the monitor for his foul with 15:13 left. Embiid sat for several minutes before he re-entered late in the half. He was ejected from a win on Saturday over Kansas State after he was assessed a flagrant 2 foul.

NOTES: Although Iowa State listed the availability of G DeAndre Kane as a game-time decision, he participated in practice and declared himself available before tipoff. Kane sprained his ankle late in a loss Saturday at Oklahoma. ... Iowa State entered as one of seven programs in the country with three scorers averaging 15 or more points, Kane (16.5), F Melvin Ejim (18.0) and F Georges Niang (15.3). ... Kansas' leading scorer, freshman G Andrew Wiggins, ranked only ninth in the Big 12 with a 15.7-point average, though four of the Jayhawks' starters entered the game averaging double figures. ... Kansas came in holding a 23-19 edge in Hilton Coliseum, a 29-8 advantage since the inception of the Big 12 and a 19-3 dominance with Bill Self as coach. ... Four of the last five meetings were decided by single digits, with both regular-season matchups a year ago going into overtime. ... Kansas G Wayne Selden was named Big 12 newcomer of the week on Monday after scoring a team-high 24 points against Oklahoma and following with 20 against Kansas State. The Jayhawks won both games.
[© 2014 Thomson Reuters. All rights reserved.]
Copyright 2014 Reuters. All rights reserved. This material may not be published, broadcast, rewritten or redistributed.