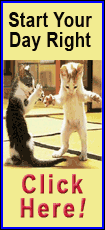 What they do best is find any way to win.

Hardly playing their best on the second night of a back-to-back, the Spurs (30-8) got a game-high 27 points from point guard Tony Parker, including three driving layups in the final six minutes, and critical 3-pointers from forward Kawhi Leonard and reserve guard Marco Belinelli to hold off the pesky but outmanned New Orleans Pelicans 101-95 on Monday night at New Orleans Arena.

It was their fifth consecutive victory.

"They made it hard on us," said Parker, whose soft lob in the lane over the outstretched arms of Pelicans shot-blocker Anthony Davis with 43.5 seconds left put San Antonio on top 99-95. "We were in survive mode in that first half. You have to give them a lot of credit. They played with a lot of energy and it was hard to get that win."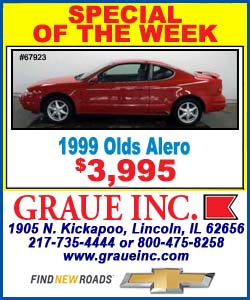 It was particularly difficult because the Spurs played the final 6:02 without Duncan, who picked up three fouls in a 62-second span of the fourth quarter facing off against the younger and more athletic Davis. It was the first time that Duncan had fouled out of a regular-season game since Jan. 20, 2010. He went to the bench with 18 points and nine rebounds, and it was tough sitting.

"It definitely was, but honestly, those guys picked up the slack and they were awesome and made plays," Duncan said. "But it was good just sitting there and feeling comfortable that we could get it done."

Duncan exploded for 11 points in the third quarter as San Antonio erased a 65-55 Pelicans advantage to regain the lead at 76-73 after three quarters. Parker got the go-ahead bucketm making it 74-73, on a crossover move that set up a 15-foot jumper.

When Belinelli made a desperation, 31-foot 3-pointer to beat the shot clock in the fourth quarter, the Spurs led 86-77 with 9:45 left.

Duncan picked up his sixth foul trying to block a driving layup attempt by guard Eric Gordon with the Spurs (30-8) clinging to an 89-88 lead.

The Pelicans (15-22), who lost their sixth straight game, closed within 97-95 on a 5-foot bank shot by point guard Brian Roberts, who was starting for injured Jrue Holiday and had a season-high 19 points.

But Parker iced the victory with a tough penetration move in the lane with 43 seconds left, putting the Spurs up 99-95. The Pelicans failed to score on their final four possessions in the last 1:46.
Parker's tough driving layup came over Davis' enormous wingspan.

"I was just trying to be aggressive," Parker said. "I was in attack mode. When I saw TD go out, I knew I was going to be aggressive and try to create for myself or for my teammates.

"That shot was one of those shot I like to do it. (Davis) was coming, but that's my teardrop. I've been doing that for a lot of years."

The Pelicans were led by Davis, who had 22 points and 11 rebounds for his 17th double-double of the season and his fourth 20-10 performance in his last five games.

After Duncan fouled out, Davis said "it was attack."

"I know he's a big key to their team and their scoring, so I just tried to be as active as I could," Davis said.

New Orleans coach Monty Williams said, "We had our chances, and we just didn't execute down the stretch. "We had three costly turnovers in the last few minutes of the game against a team like that. We had 87 looks tonight — 87 shots. We just need to put the ball in the basket."

The Pelicans shot just 43.7 percent from the field and the Spurs made 35 of 67 (52.2 percent). The Spurs missed five of their first six 3-pointers but closed the fourth quarter by making 4 of 6. San Antonio shot 60 percent fro the field (9 of 15) in the fourth quarter.

"They have been in that situation a million times," Pelicans reserve guard Austin Rivers said. "They go to the finals like every year."

Not quite, but you've seen this movie before. The ending rarely changes.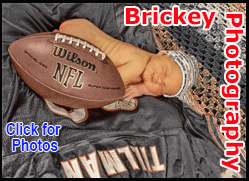 NOTES: Pelicans F Ryan Anderson, who sustained two herniated disks in a nasty collision with Celtics F Gerald Wallace in a Jan. 3 loss to Boston, said he would miss at least two months. He may need surgery — similar to the operation that Denver Broncos QB Peyton Manning underwent — if the disks do not properly heal. Anderson, New Orleans' leading scorer, said he would get an MRI in two months to determine the pace of healing. Anderson said the nerve pain in his arm was severe right after the injury. "I couldn't even put my hands down on the sheets when I was going to bed," he said. ... The Pelicans also played without PG Jrue Holiday (stress fracture in right tibia) and SG Tyreke Evans (sprained left ankle). ... Spurs SG Danny Green will be sidelined for four weeks with a non-displaced fracture of his left index finger. Manu Ginobili got the start.
[© 2014 Thomson Reuters. All rights reserved.]
Copyright 2014 Reuters. All rights reserved. This material may not be published, broadcast, rewritten or redistributed.