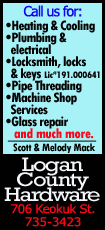 The Houston Rockets center, in a playful mood around the locker room after a 104-92 victory over the Boston Celtics on Monday night, crumpled up a gum wrapper, faded back and tossed the makeshift ball through a group of waiting reporters and into the trash can.

"Oh, I made one," he said with a laugh. "If you can't joke on yourself, and I will. You got to have fun."

Howard had 32 points and 11 rebounds, but more important, he helped the Rockets fend off the feisty Celtics by hitting one of two free throws on each of six separate trips to the foul line during a 2:35 stretch late in the game.

"I was able to make one out of two, but that's not good enough for myself," said Howard, who was 10 of 18 from the line overall. "Just do whatever I can to help this team win. If they foul me, go up there and try to knock them down."

Houston guards James Harden and Jeremy Lin had 16 points apiece, and forward Chandler Parsons returned from a three-game absence to score 14 as the Rockets overcame a sluggish to win for the fourth time in five games. Forward Terrence Jones chipped in with 12 points and 12 rebounds.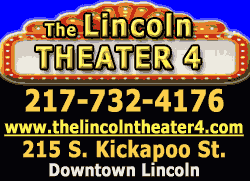 Guard Avery Bradley scored 14 of his 24 points in the first quarter for the Celtics, who led by eight but still lost their ninth straight game, their longest skid since dropping 18 in a row from Jan. 7 to Feb. 11, 2007.

Guard Jerryd Bayless netted 17 points for Boston and forward Brandon Bass added 14.

"This is hard to go through," Boston coach Brad Stevens said. "This is not enjoyable to go through, but it doesn't mean there's not growth on some ... individual's parts."

Sort of like Howard.

The Celtics (13-26) had no answer for the 6-foot-11, 265-pound Howard, who dominated inside in the third quarter, scoring 12 points as the Rockets (25-14) turned a nine-point halftime lead into a 20-point cushion late in the quarter.

As they slowly crept back into the game, getting 10 third-quarter points from Bradley and 10 late fourth-quarter points from Bayless to close within 97-90 with less than three minutes to play, the Celtics turned to Hack-a-Howard.

It didn't work, though, and both teams had mixed reactions to the strategy afterward.

"To be honest, when people always foul him and do that, I'd be curious to see what his percentage is during those times when he's purposely fouled," Lin said. "In my mind, it's definitely higher than 50 percent."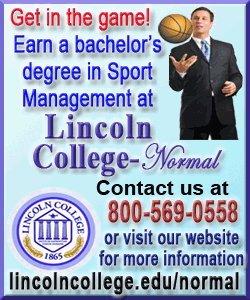 While Lin thought the move froze the Rockets, Howard believed it took a toll on the Celtics as well.

"I thought that slowed them down a little bit," Lin said. "So it was good for us."

Stevens surprisingly wants the scheme to be outlawed even though his team gained a point or two nearly every trip down the court.

"I would probably support a change in that, that wouldn't allow that, would call it intentional or whatever you want to call it," he explained. "To their credit, too, they left him in and to his credit, he knocked them in."

With Bradley on the bench for the first seven minutes of the second quarter, Houston outscored Boston 16-8, spurred by nine points from Parsons, and never looked back, using a 14-2 run to take a 52-43 lead into the break.

"I've been playing against Boston for a while, and you don't want to get the crowd behind this team," Howard said. "If they start hitting shots and they get some stops on defense and the crowd is loud, they can come back from any deficit.

"I just told the guys we've got to get a good shot every time down, and then lock down on defense. We did that late in the fourth quarter. We never allowed the crowd to get into it and we got a good win."

NOTES: F Jeff Green, the Celtics' leading scorer at 16.1 points per game, was limited to four points on 2-of-10 shooting from the field. ... Houston entered the game tied for third in the league at 105.3 points per game, even with the Los Angeles Clippers and trailing only the Portland Trail Blazers and the Minnesota Timberwolves. ... In the teams' only other meeting this season on Nov. 19, the Rockets raced out to an 18-1 lead en route to a 109-85 victory. ... During pregame introductions, F Jeremy Lin was the lone Houston player to be cheered. Lin is a Harvard graduate. ... New England WR Julian Edelman, who on Saturday helped the Patriots beat the Indianapolis Colts to reach their third consecutive AFC Championship game, was sitting courtside and received a resounding ovation when shown on the video board. ... The Celtics assisted on eight of their 12 field goals in the first quarter, shooting 44.4 percent (12 of 27) to take a 27-19 lead.

[© 2014 Thomson Reuters. All rights reserved.]
Copyright 2014 Reuters. All rights reserved. This material may not be published, broadcast, rewritten or redistributed.