Ellis scored 21 points in the Mavericks' third straight victory. Dallas (23-16) is a season-high seven games above .500, and it beat Orlando for the 12th time in the teams' past 15 matchups.

"We need wins," Dallas coach Rick Carlisle said. "(Orlando) is a team that is depleted because of injuries, but they're an NBA team. They have athletes, they're well-coached, they play hard. They're going to make it hard."

The Magic (10-28) finished a forgettable five-game road trip through the Western Conference without a win, and their overall losing streak is up to eight. Orlando, 3-17 on the road, returns home on Wednesday to play the Chicago Bulls.

"Right now as a competitor, I'm not happy at all," Magic forward Glen Davis said. "It's good to go home, but at the same time it doesn't mean anything if we don't go out there and do what we need to do. We can be home all we want, but fans can't play for us."

The Mavericks had their way with Orlando from the start by pushing the tempo and filling up the basket from long distance. Dallas made 13 of 27 3-point attempts and shot 50.6 percent overall from the floor.
In addition to Ellis, five other Mavericks scored in double figures. Forward Dirk Nowitzki had 15 points, forward Jae Crowder added 14 and guard Jose Calderon scored 13. Guard Vince Carter and guard Wayne Ellington scored 17 and 12 points, respectively, off the bench.

"We had quite a few guys who played well," Carlisle said. "We didn't have a lot of great performances, but the important thing was to get the win and try to keep everybody's minutes reasonable. We got through it."

Orlando was without two starters, including guard Arron Afflalo, its leading scorer. The Magic turned to guard Jameer Nelson and Davis to pick up the scoring slack.

"They took good shots throughout the course of the night," Magic coach Jacque Vaughn said of Davis and Nelson. "They were good looks trying to create for themselves and create for their teammates."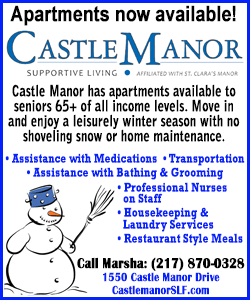 Davis scored 10 of his 19 points in the third quarter as Orlando briefly pulled within six points before Dallas regained control. Nelson scored 21, with 16 coming in the first half.

Dallas returns to the road in search of its fourth consecutive win on Wednesday night in Los Angeles against the Clippers. The Mavericks are also at Phoenix on Friday before returning to Dallas to face Portland on Saturday.

"We've got a lot of big games coming up," Carlisle said.

The Mavericks had the game well in hand in the first half by shooting 54 percent from the field. Dallas held as much as a 22-point lead in the second quarter and cruised into the halftime break up 59-41.

Dallas got out to a quick lead behind an aggressive Ellis and took a double-digit lead late in the first quarter after a 14-4 run. Orlando made a push in the final minute to pull within 28-20 at the end of the quarter.

A 14-3 surge in the second quarter allowed Dallas to open a 44-27 advantage. Ellis had 14 points going into the locker room, and Nowitzki and Carter had 10 each.

NOTES: For the second time this season, the NBA acknowledged an officiating error at the end of a Dallas win. The league said a foul should have been called against Mavericks G Monta Ellis on New Orleans Pelicans G Austin Rivers' 3-point try Saturday. Dallas won 110-107. The league previously said that officials missed a foul on Dallas F Shawn Marion against Minnesota F Kevin Love in the final seconds of a Dec. 30 game. ... Dallas F Shawn Marion (shoulder/ribs) missed his fourth consecutive game. ... Orlando was without leading scorer G Arron Afflalo (foot) and leading rebounder C Nikola Vucevic (concussion). G Jameer Nelson (sprained finger) and F Maurice Harkless (knee) were both in starting lineup despite injuries. ... Dallas F Dirk Nowitzki became the 12th player in NBA history age 35 or older to score at least 40 points in a game when he reached that threshold Saturday.
[© 2014 Thomson Reuters. All rights reserved.]
Copyright 2014 Reuters. All rights reserved. This material may not be published, broadcast, rewritten or redistributed.