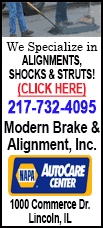 The $1.1 trillion spending bill unveiled by the U.S. House of Representatives and Senate would allot the U.S. Securities and Exchange Commission $1.35 billion for the fiscal year ending September 30, 2014, a figure the agency said "falls far short of what we need to fulfill our responsibilities."

The Commodity Futures Trading Commission would get $215 million for the remainder of the fiscal year.

Both budget numbers are well below the funding levels requested by President Barack Obama, and represent very small increases to their current spending levels, despite the new responsibilities each have taken on after the financial crisis.

Since March 2013, all U.S. federal agencies have been operating under tighter spending after across-the-board cuts known as "sequestration" automatically kicked in.

As a result of sequestration, the SEC's fiscal year 2013 appropriation of $1.321 billion was slashed by $66 million to $1.255 billion, and the CFTC's $205 million budget was cut to $194.6 million.
The CFTC's cut was so significant that recently departed CFTC Chairman Gary Gensler last October said the agency would be forced to furlough workers.

The SEC was not forced to impose furloughs, but it has since cut back on hiring and travel in the wake of the cuts.

SEC spokesman John Nester said the proposed funding level "will limit our ability to bolster our enforcement and examinations programs, implement our new duties regarding derivatives, private fund advisers and municipal advisers, and invest in critical technology for market oversight and law enforcement.

"It is particularly frustrating considering that funding for the SEC does not contribute to the federal deficit," Nester said in a statement.
Of the SEC's new $1.35 billion spending level unveiled in Monday's bill, $44 million would still need to be earmarked for the agency's division that is in charge of conducting economic analyses for its rules.

Problems with the quality of its cost-benefit analyses have tripped up the SEC in the past, leading it to lose several court challenges to its rules filed by industry groups.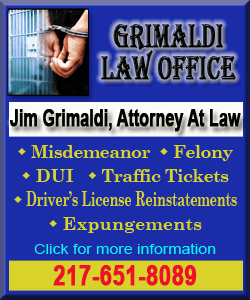 "SHAMEFUL"

Non-profit groups who lobby for strict regulations for Wall Street lashed out at Congress, saying the spending bill woefully underfunds the two agencies at a time when they need more resources to implement the 2010 Dodd-Frank Wall Street reform law.

The law empowered the SEC and CFTC to take on new responsibilities in the wake of the financial crisis, such as overseeing over-the-counter derivatives.

"It is shameful that Wall Street's allies in Congress have again failed to fund the very agencies that are charged with protecting Main Street and preventing another financial crisis," said Dennis Kelleher, the president of Better Markets.

"This sets the agencies up to fail by asking them to do much more than their budgets will allow."

But the CFTC's acting chairman, Mark Wetjen, said he was pleased at the increase Congress proposes to give his agency, saying, "This funding level is a step in the right direction, and we will continue working with Congress to secure resources that match our new responsibilities to provide oversight for the vast derivatives markets."

The $1.1 trillion spending bill will help prevent another government shutdown.

Before that can be passed, lawmakers need to first pass a three-day stop-gap funding bill ahead of a Wednesday deadline for new spending authority.

(Reporting by Sarah N. Lynch; editing by Chris Reese, Peter Cooney and Eric Walsh)
[© 2014 Thomson Reuters. All rights reserved.]
Copyright 2014 Reuters. All rights reserved. This material may not be published, broadcast, rewritten or redistributed.