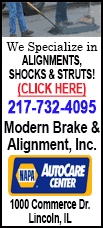 "I'm still doing everything I did," he told reporters in a wide-ranging conversation on the sidelines of the Detroit auto show. "I'm just spending more time on the longer term issues and I'm right there on the day-to-day issues. I'm the CEO."

Mulally also discussed other topics including his support for U.S. legislation and guidelines to protect drivers' privacy as more vehicles are able to connect to the Internet.

His comments came about a week after he removed himself from the sweepstakes to become the next CEO of Microsoft Corp <MSFT.O> following months of speculation. He also said he plans to stay at Ford through the end of this year.

Mulally took Ford's helm in 2006 and spurred a cultural change that helped Ford take quicker action and make bolder bets, analysts, executives and other industry observers say.

One such risk is Ford's overhaul of its top-selling F-150 truck unveiled on Monday. The truck's body is made almost entirely out of an aluminum alloy, which Ford bets will widen its lead over rivals General Motors Co <GM.N> and Chrysler Group LLC <FIA.MI> in the lucrative segment.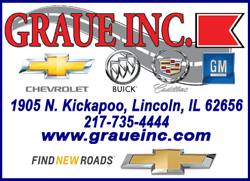 In late 2012, Ford first announced that Mulally would remain at Ford until at least the end of 2014. This was part of a series of changes that included the promotion of Mulally's presumptive successor, Mark Fields, to chief operating officer.

As COO, Fields now runs the weekly "business plan review", or BPR, and manages day-to-day operations. Now Mulally is spending more time grappling with issues that have long-term implications for the company.

Last year, some people close to Ford said that Mulally was scaling back at Ford as he weighed his next steps — including the potential CEO role at Microsoft. He was among the top contenders for the position, sources said at the time.

But on Tuesday, Mulally refuted that notion, saying that he participates in every BPR and has moved just one chair over from Fields.

"It's not like I'm doing one or the other," Mulally said. "Mark runs the BPR (business plan review) in the leader's chair and I'm right there with him every step of the way."
URBAN MOBILITY

One long-term issue Mulally is focused on is how Ford can adapt to the growing number of consumers who live in cities where buying a vehicle is impractical — a topic of great interest to Ford Executive Chairman Bill Ford.
Mulally said Ford would continue to partner with the planning and transportation departments in cities around the world. "What's that means to Ford's business model? I have no idea yet, but I know it's going to mean something," he said.

He added that it would be important for Ford to lower the prices of its vehicles as it improves their capability and adds safety and connectivity features. As examples, he pointed to Ford's new global sub-B car, the Ka, and the EcoSport small SUV, which are both aimed at emerging markets like Brazil.

It would take longer for such vehicles to come to the United States, but Mulally said he expected models like the Ecosport would be introduced in the market eventually.

Last week, Ford's global marketing chief Jim Farley raised a furor when he said at the consumer technology conference, the Consumer Electronics Show, that Ford can glean considerable data on drivers from GPS units in the cars.

"We know everyone who breaks the law, we know when you're doing it," he said at CES, according to Business Insider. Farley shortly retracted his statements and Mulally also said Tuesday that Ford does not track vehicles.

But he said Ford was in regular contact with regulators over how to protect drivers privacy and said the auto industry needed national guidelines to follow.

"It's just really important that we have boundaries and guidelines to operate," he said. "We are all, our homes, the cars, everything is going to be on the Internet, everything is going to be connected. So what are the guidelines?"

Ford shares were up 1.8 percent at $16.39 on the New York Stock Exchange on Tuesday afternoon.

(Editing by Matthew Lewis)
[© 2014 Thomson Reuters. All rights reserved.]
Copyright 2014 Reuters. All rights reserved. This material may not be published, broadcast, rewritten or redistributed.