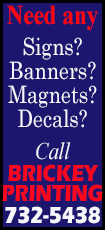 The largest U.S. bank had $1.1 billion of legal expenses in the fourth quarter, about $850 million of which was linked to a recent settlement for failing to report its suspicions of fraud at its client Bernard Madoff's fund.

The bank agreed to some $20 billion of legal settlements in 2013 — almost equal to a typical year's profit — which covered everything from mortgages it packaged into bonds before the financial crisis, to bad derivatives trades it made in 2012.

Dimon said some investigations into JPMorgan are just beginning, implying that legal issues are likely to dog the bank for some time, even if on a smaller scale.

Legal headaches aside, the bank faces headwinds in businesses ranging from debt underwriting to advising companies on mergers. Rising bond yields are cutting into demand for issuing debt, and new rules designed to make the financial system safer are also cutting into trading volumes.

Investment banking fee revenue dropped 3 percent to $1.67 billion, and stock and bond trading revenue combined was unchanged before accounting adjustments.

Shares of JPMorgan were up 0.3 percent at $57.86 in afternoon trading on the New York Stock Exchange.
SLUGFEST

The results from JPMorgan, the first of the major investment banks to report for the quarter, show the difficulties that rivals like Goldman Sachs Group Inc and Morgan Stanley are facing.

"It's going to be a slugfest in 2014 to grow earnings," said Chris Mutascio, a bank analyst at KBW.

Still, JPMorgan is hopeful about the future.

In 2013, the bank added staff in investment banking and it won market share in most major businesses, including advising companies on mergers and underwriting stock offerings.

But overall revenue in most Wall Street businesses is falling or barely growing. Merger volume, for example, fell 6 percent last year to the lowest level since 2009, Thomson Reuters data shows. Bond underwriting activity fell 2 percent to its lowest since 2011.

JPMorgan posted net income of $5.28 billion, or $1.30 per share, for the quarter, compared with $5.69 billion, or $1.39 a share, a year earlier.

Excluding special items, the company earned $1.40 per share, beating analysts' average estimate of $1.35, according to Thomson Reuters I/B/E/S.
The special items included a benefit of 21 cents per share from the sale of Visa shares and 8 cents from the sale of its building at One Chase Manhattan Plaza. It posted an expense of 27 cents from legal bills, including the Madoff settlements.

Three months ago, JPMorgan posted its first quarterly loss under Dimon after recording after-tax expenses of $7.2 billion to settle government and private investigations.

Investors have been looking for reassurance from the company that the worst of its legal expenses is over.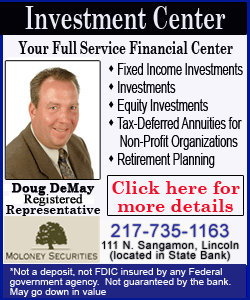 BRIGHT SPOTS

There were bright spots in the quarter; for example, equity underwriting revenue soared 65 percent to $436 million.

But investment banking fees were pulled down by lower debt underwriting, where revenue declined 19 percent, and merger advisory fees, which fell 7 percent. Altogether, investment banking fees declined 3 percent to $1.67 billion.

The bank's market share in equity underwriting rose to 8.3 percent in 2013, moving it to second place in the industry from fourth. Goldman Sachs led with 11.4 percent, according to Thomson Reuters data.

Rising mortgage rates hurt the bank's mortgage lending results, as fewer borrowers refinanced.

JPMorgan acknowledged that it was too slow to cut expenses in this business, and it lost $274 million, before taxes, from mortgage lending, compared with a year-earlier profit of $789 million.

Wells Fargo & Co, the fourth-largest U.S. bank, on Tuesday posted its lowest quarterly mortgage lending volume since the fourth quarter of 2008. But the bank posted an overall profit jump because it cut costs and dipped into money it had set aside to cover loan losses.

At JPMorgan, expenses excluding interest costs fell 3 percent to $15.55 billion during the quarter, while provisions for bad loans fell 84 percent to $104 million.

JPMorgan said its assets shrank to $2.42 trillion at the end of December from $2.46 trillion in the preceding quarter. It had $2.36 trillion a year earlier.

Loans, excluding money set aside for bad loans, grew about 1.6 percent from the third quarter and 1.4 percent from the fourth quarter of 2012.

(Reporting by David Henry in New York and Tanya Agrawal in Bangalore; additional reporting by Lauren Tara LaCapra and Luke Swiderski in New York; editing by Dan Wilchins, Lisa Von Ahn and Bernadette Baum)
[© 2014 Thomson Reuters. All rights reserved.]
Copyright 2014 Reuters. All rights reserved. This material may not be published, broadcast, rewritten or redistributed.