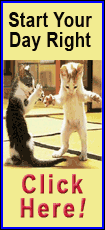 The fairness and transparency of the U.S. equity markets depends in part on three "securities information processors" (SIPs) that provide investors with the same stock quotes and last sale prices, across venues.

One SIP is run by Nasdaq and two by units of IntercontinentalExchange Inc's NYSE Euronext. Each SIP is controlled by a committee that decides on finances and upgrades, and members from all of the other exchanges sit on those committees. The costs of running a SIP come out of the revenues from the sale of its data.

A software glitch crippled Nasdaq's SIP in August, forcing the exchange to halt trading on stocks it lists. Soon after, U.S. Securities and Exchange Commission Chair Mary Jo White ordered the exchanges to come up with new protocols to improve the resiliency of the processors.

But letters between Nasdaq and the committee that oversees its SIP and interviews with people familiar with the situation reveal that little progress has been made nearly five months after the outage.

One source familiar with Nasdaq's thinking said the exchange would be happy to get rid of its SIP responsibilities, which it sees as having far more risk than reward, as it makes very little money from operating the system.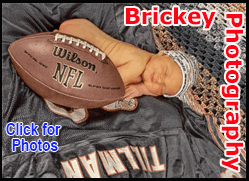 Nasdaq declined to comment.

It is not clear who would take over running the SIP if Nasdaq was to walk away. One of the NYSE-related SIPs, for options trading, was recently put up for tender and it is not yet clear if there are any bidders.

The slow pace of talks suggest that it could still take months — or even years — for exchanges to implement long-term fixes to the SIP system. It also highlights how automation and fragmentation have made markets increasingly complex, leaving them vulnerable to glitches that have caused hundreds of millions of dollars of losses for participants.

Software bugs, for example, botched Facebook Inc's 2012 IPO and cost brokerage Knight Capital Group, now a part of KCG Holdings, more than $440 million in trading losses.

Information security, resilience and reliability of the SIP systems came into sharp focus only after the August outage. The Nasdaq SIP committee earlier focused on making sure the speed of the consolidated data feed was adequate, after NYSE was fined in 2012 because some of its customers got a head start on trading information from its proprietary feed, one source said.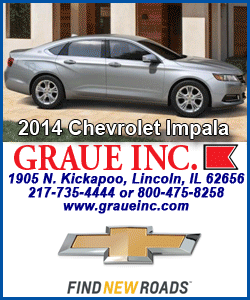 In November, Nasdaq presented its SIP committee with a list of 10 recommendations, including expanding the SIP's capacity, upgrading the testing environment for the system, and enhancing information security, the letters show.

It also asked that the SIP be registered as a limited liability company (LLC) — similar to one of the NYSE-run SIPs — and that a formal contract be signed regarding Nasdaq's operational duties. Two sources said a deal for the LLC is close, which would limit the exchange's liability for losses arising from any future issues.

The enhancements would take around two years to complete, but so far the committee has not given the go-ahead on any of the recommendations, the sources said.

A person familiar with the SIP committee's thinking said the group will meet on February 13 in Florida, where it expects more clarity on whether it would need to look for a new entity to run the SIP or stick with Nasdaq. The source added that the group has formed subcommittees to look into various demands made by Nasdaq and expects their reports at the meeting as well.

Without an agreement on all 10 enhancements and the creation of the LLC, Nasdaq said it would not sign a service agreement. To inject a sense of urgency in the talks, Nasdaq gave a notice of its intention to stop operating the SIP, according to one of the letters.

The termination notice would take effect two years from January 1, two people familiar with the matter said.

"Without these recommendations being implemented it is impossible for us to represent to the SEC, the ... committee or the public that the SIP technology is world class in resiliency and performance," Nasdaq said in one letter.

Two people with knowledge of the NYSE-run SIP's plans said those committees have action plans in place that are being implemented.

NYSE declined to comment.

(Reporting by John McCrank; editing by Leslie Adler)
[© 2014 Thomson Reuters. All rights reserved.]
Copyright 2014 Reuters. All rights reserved. This material may not be published, broadcast, rewritten or redistributed.