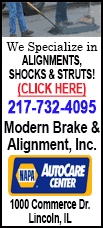 The fourth-largest U.S. bank by assets said cost cuts, and dipping into money it had set aside to cover bad loans, helped it post a record profit even though revenue fell 6 percent, as fewer consumers refinanced home loans due to higher mortgage rates.

Indeed, residential mortgage lending volume was at its lowest since the fourth quarter of 2008, during the financial crisis. Wells Fargo made $50 billion of residential mortgage loans in the quarter, less than half the $125 billion of the same period a year earlier, and down from $80 billion in the third quarter.

Chief Financial Officer Tim Sloan said on a conference call Tuesday that the bank expects mortgage volume to continue to fall in the first quarter of 2014, though not as much as in the third and final quarters of 2013.

Across the industry, applications for mortgage refinancing dropped by nearly a third between the end of September and the end of December, according to the Mortgage Bankers Association.

At the end of December, Wells Fargo had $25 billion of mortgage applications that it had not yet processed, down from $35 billion at the end of the third quarter.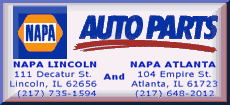 Wells Fargo's shares were down 0.9 percent at $45.12 in morning trading on the New York Stock Exchange.

The bank had made more than one in five U.S. home loans in the first half of 2013, according to industry publication Inside Mortgage Finance.

Net income applicable to common shareholders increased to $5.37 billion, or $1.00 per share, from $4.86 billion, or 91 cents per share, a year earlier, the San Francisco-based bank said on Tuesday.

Analysts, on average, had expected earnings of 98 cents per share, according to Thomson Reuters I/B/E/S.

Expenses in the bank's home loan unit fell after it cut 6,200 positions in the second half of 2013. Those severance costs mostly impacted the bank's third quarter results.

The lower personnel expenses pushed its efficiency ratio, or its expenses relative to its revenue, to 58.5 percent and into its targeted range of 55 percent to 59 percent.
Net income also got a boost from the bank releasing $600 million from its loss reserves, or money it had previously set aside to cover bad loans.

That was more than double the $250 million released in the year-earlier quarter but less than the $900 million released in the third quarter.

HOME LOANS

Wells Fargo had $9.9 billion of revenue from fees in the fourth quarter, down 13 percent from the same period a year earlier, due to the decline in home lending. The bank's total interest income was $11.8 billion, in line with the fourth quarter of 2012.

The bank continued to experience historically low loan losses with a net charge-off rate of 0.47 percent, down from 0.48 in the third quarter and 1.05 percent a year earlier.
Chief Executive John Stumpf said at a December investor conference that the loss rate of 0.47 percent was the lowest he had seen in his 38-year career.

Total lending grew to $825.8 billion from $812.3 billion at the end of the third quarter and $799.6 billion in the fourth quarter of 2012. The increase was driven by foreign and commercial lending as well as the retention of more residential mortgages on its balance sheet.

The bank's net interest margin, a measure of the profitability of its loans, fell to 3.26 percent from 3.56 a year earlier and 3.38 in the third quarter.

Wells Fargo is one of the few large U.S. banks to emerge from the financial crisis in a much stronger position, thanks in part to its acquisition of Wachovia, which closed just over five years ago.

Many of the old Wachovia businesses performed well in the quarter. The bank's wealth, brokerage and retirement group earned $491 million, a 39.9 percent increase from the same period a year earlier and 9 percent from the third quarter.

Investment banking, another addition from the Wachovia acquisition, increased its market share to 5.6 percent at year-end from 5.0 percent in 2012 as revenue from existing Wells Fargo wholesale banking customers increased 16 percent.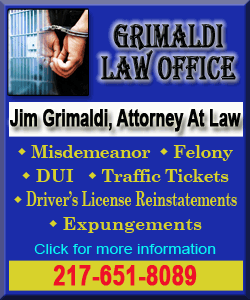 Wells Fargo's stock jumped 28.7 percent in 2013, but lagged the 34.3 percent increase in the KBW index of bank stocks <.BKX>. The company had a market value of $243.2 billion at the end of the year, making it the largest U.S. bank by that measure.

JPMorgan Chase & Co <JPM.N> also reported a better-than-expected adjusted quarterly profit on Tuesday as the biggest U.S. bank kept a lid on costs and set aside less money to cover bad loans.

(Reporting by Anil D'Silva in Bangalore and Peter Rudegeair in New York; editing by Ted Kerr and Bernadette Baum)
[© 2014 Thomson Reuters. All rights reserved.]
Copyright 2014 Reuters. All rights reserved. This material may not be published, broadcast, rewritten or redistributed.