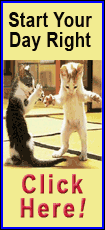 With Washington arresting people for pot possession at a higher rate than any state, a city council panel is set to mark up a bill that would reduce penalties for possessing less than an ounce (28 grams) of marijuana to a fine as little as $25.

If the bill is passed, Washington would join 15 U.S. states and a handful of cities, including Detroit, that have decriminalized marijuana use, making possession a civil rather than a criminal offense.

Decriminalization would hold down police and legal costs and reduce "undeniable racial disparities" that see blacks far more likely than whites to be arrested for pot, said Tommy Wells, chairman of the Committee on Judiciary and Public Safety, which will make changes to the bill.

"We have to take action to decriminalize possession of an ounce or less of marijuana and reform our criminal justice system," Wells said in a statement.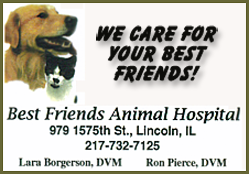 Passage is likely since nine of 13 council members and Mayor Vincent Gray support the measure. Possession of any amount of marijuana in Washington is currently a misdemeanor carrying up to six months in jail and a $1,000 fine.

Decriminalization "turns possession into a civil violation very much similar to a traffic ticket," said Erik Altieri, a spokesman for the National Organization for the Reform of Marijuana Laws.

Two states, Colorado and Washington, have legalized marijuana. The first-ever retail sales of pot for recreational use began in Colorado at the start of the year.

New York Governor Andrew Cuomo came out this month in favor of allowing the limited use of medical marijuana for seriously ill patients.

Support for decriminalizing marijuana in the shadow of the U.S. Capitol was boosted by an American Civil Liberties Union report showing that blacks in Washington were eight times more likely than non-blacks to be arrested for possession.

The June report said that in 2010 the capital had a higher pot arrest rate than any state, at 846 arrests per 100,000 people. Police made nearly 15 arrests a day at an estimated cost of almost $18 million, it said.

The Washington decriminalization law could face scrutiny from Congress, which has constitutional oversight over the capital.

But Altieri expected little resistance from Congress since lawmakers have not tried to pre-empt similar measures in other jurisdictions.

Also, Congress tends to be more concerned with spending and budget matters involving Washington, and the district could portray decriminalization as a way to cut costs, he said.

A spokesman for the House of Representatives' Oversight Committee did not respond to a request for comment.

(Reporting by Ian Simpson; editing by Scott Malone and Jonathan Oatis)
[© 2014 Thomson Reuters. All rights reserved.]
Copyright 2014 Reuters. All rights reserved. This material may not be published, broadcast, rewritten or redistributed.