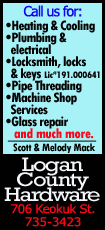 The shooting at Berrendo Middle School in Roswell took place in a gym where students had gathered to stay warm from the frigid weather outside before the start of class, Governor Susana Martinez told reporters.

"The shooter was quickly stopped by one staff member who walked right up to him and asked him to set down the firearm, which he did," Martinez said. CNN quoted Martinez as hailing the intervening teacher as a "hero" for his action.

The wounded children were an 11-year-old boy, who students said had been shot in the face, and a 13-year-old girl, whose condition was serious but improved after surgery. The boy underwent two rounds of surgery and was in critical condition.

The adolescent shooter, who was not identified, remained in police custody on Tuesday night, New Mexico State Police Chief Pete Kassetas said. He had come to school that morning with a 20-gauge sawed-off shotgun concealed in a bag, Kassetas added.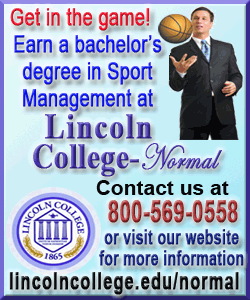 The boy's motive remains unclear, police said, but student Monique Salcido, a friend of the two children who were shot, told CNN he had been bullied at the school.

"I don't want to go to Berrendo anymore because of what happened. Because I'm afraid it's going to happen again," Salcido told CNN.

The shooting was the second to take place at a U.S. middle school in three months, after a 12-year-old boy opened fire at his middle school in Sparks, Nevada, in October, killing a teacher and wounding two students before killing himself.

It comes amid a contentious national debate on gun control that intensified after a gunman shot dead 20 students and six staff members at Sandy Hook Elementary in Newtown, Connecticut, in December 2012. Following that attack, President Barack Obama called for sweeping new gun control measures.

Most of Obama's proposals were defeated in Congress, but his administration proposed new regulations this month aimed at clarifying restrictions on gun ownership for the mentally ill and bolstering a database used for firearms background checks.

PRAYER VIGIL

Around 1,500 people attended a prayer vigil at a Roswell convention center on Tuesday evening, where they sang and hugged each other. Others expressed sympathy and support for the city of some 48,000 residents in southeastern New Mexico through social media websites and elsewhere.

Governor Martinez, speaking at the vigil, praised the intervening teacher, whom she identified as "Mr. Masterson".

" walked right up to him and asked him to put down the firearm," Martinez said. " stood there and allowed a gun to be pointed right at him."

The Roswell Independent School District's website listed John Masterson as an eighth-grade social studies teacher.

Sixth-grade student Anyssa Vegara said she had been talking to a security guard when she heard a shot.

"I turned around and all I saw was someone on the floor with their arm bleeding," Vegara told the Albuquerque Journal.

The wounded students were taken to a local hospital after the incident and then flown by helicopter to University Medical Center in Lubbock, Texas, about 150 miles east of Roswell, as the facility was better equipped to handle the most severely injured patients, said hospital spokesman Eric Finley.

At a news conference late Tuesday, Martinez identified the girl as Kendal Sanders and said she was recovering from a wound to the shoulder. She did not identify the 11-year-old boy, saying his family had requested privacy at a difficult time.

"He is in critical condition and they want to focus on their son," Martinez said. The boy had sustained injuries to his face and neck, she said.

Earlier reports had put the wounded boy's age at 12 or 14 and the girl's at 12.

On Tuesday evening, police were serving three search warrants in the case, Kassetas said, examining the boy's locker, a bag and the boy's home, a residence in the Roswell area.

"We got some preliminary information that possibly some of the students were warned by the suspect prior to the shooting not to go to school," he said, adding this was not confirmed.

Kassetas said the shooter was not believed to have had help from others. He also praised the intervening teacher.

"It's one thing for an armed state police officer to enter the school and do his or her job. It's another thing for a teacher... to intervene in a situation like this," he said.

The school, which was placed on lockdown after the 7:30 a.m. shooting, serves students in grades six through eight. Teachers had received training on how to react to a shooter.

A staff member at the school received "very minor injuries" and declined medical care, Martinez said. It was unclear if that was the same person who asked the boy to give up his shotgun or how the staff member was injured.

"I can stand here and tell you that in the 10 seconds that transpired from the time of this thing starting until the teacher had control of the weapon, there was no cowardice," said school district Superintendent Tom Burris.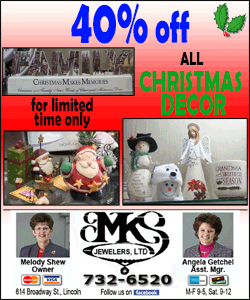 Classes at Berrendo Middle School are canceled on Wednesday and will resume on Thursday, Burris said.

(Reporting by Alex Dobuzinskis in Los Angeles and Laila Kearney in San Francisco; additional reporting by Karen Brooks in Austin, Texas; Sharon Bernstein in Sacramento, California; and Eric M. Johnson in Seattle; editing by Cynthia Johnston, Bernadette Baum, Cynthia Osterman, Lisa Shumaker and Gareth Jones)
[© 2014 Thomson Reuters. All rights reserved.]
Copyright 2014 Reuters. All rights reserved. This material may not be published, broadcast, rewritten or redistributed.