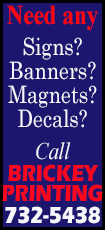 Obama's visit is aimed at drawing attention to a manufacturing initiative he promised last year to identify hubs linking ground-breaking research with businesses that could use the innovation commercially.

However, the announcement will be overshadowed by his inability so far to persuade Congress to approve legislation extending emergency unemployment insurance for people who have been out of work for at least six months. The president and his aides say approving such benefits would not only provide 1.5 million Americans a much-needed cushion but would boost growth.

Despite pressure from the administration, Democrats and Republicans in the U.S. Senate rejected one another's proposals on Monday. While they vowed to keep working to find middle ground, a compromise appears unlikely before next week's Senate recess. The measure would also have to pass the Republican-led House of Representatives.

Obama's presence in North Carolina comes as the Republican-dominated state government has carried out a conservative agenda, cutting jobless benefits, banning same-sex marriage, and freezing pay for teachers.
In that environment, North Carolina's Democratic Senator Kay Hagen faces a tough reelection battle in November. She will not be with Obama during trip, citing the need to participate in votes in Washington.

Analysts said it would not serve her to be too closely associated with Obama, whose bungled healthcare law roll-out has dropped his popularity ratings in the state.

But despite the right-leaning cast of its elected officials, North Carolina, which voted for Obama in 2008 and Republican challenger Mitt Romney in 2012, remains a "purple" state divided among Democrats and Republicans, analysts said. A drawing of political district lines that gave advantages to Republicans and generous funding from deep-pocketed political donors has skewed representation in the general assembly to the right, they said.
Even though the election is months away, Obama's visit should help mobilize loyal Democrats, in particular young people who are less likely to vote in mid-term elections.

"North Carolina is still a battleground state," said David McLennan, a political scientist at William Peace University in Raleigh. A substantial African-American community, a rising number of Hispanic voters and numerous university towns that have drawn residents from out of state have contributed to this shift to political balance, he said.

While in North Carolina, President Obama is due to visit Vacon, a company that manufactures an electric motor part, and then give a speech at North Carolina State University. There, he is due to announce that a group of companies has been selected to the first of three manufacturing institutes he said last year he would launch.

The institutes, being established with $200 million of federal money, are aimed at linking companies with innovative technologies. The one being announced in North Carolina is focused on spurring development of energy-efficient, high-power electronic chips that will make electronic devices like motors and consumer electronics smaller and faster.

Two other institutes focused on digital manufacturing and lightweight metals manufacturing are due to be announced in coming weeks, the White House said.

For this institute, the Department of Energy is awarding $70 million over five years, matched by at least $70 million in non-federal commitments by the winning team of businesses and universities, along with the state of North Carolina, the White House said.

(Reporting by Mark Felsenthal; editing by Lisa Shumaker)
[© 2014 Thomson Reuters. All rights reserved.]
Copyright 2014 Reuters. All rights reserved. This material may not be published, broadcast, rewritten or redistributed.