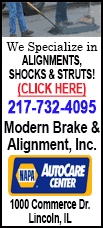 Sources familiar with the findings said the report, which had bipartisan approval, found that in the previous months U.S. intelligence agencies repeatedly warned about possible attacks in Benghazi, but the State Department paid too little attention.

The U.S. ambassador to Libya, Christopher Stevens, and three other U.S. government personnel were killed when militants stormed the diplomatic post and a nearby CIA base over the course of several hours.

The Benghazi attack became a political flashpoint in Washington in the run-up to the 2012 election, with Republicans arguing that President Barack Obama tried to play down its significance as he campaigned for a second term.

The sources said that report heavily criticized the State Department for security arrangements at the diplomatic compound, saying they were nowhere near adequate to deal with the threat militants were known to pose.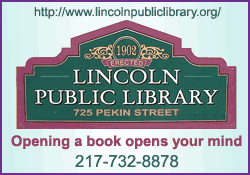 The sources said the report had little criticism of the CIA's performance during and after the attack. The agency helped evacuate dozens of U.S. personnel from the Libyan city.

The committee report raised some questions about whether the U.S. military could have been better prepared to send an emergency force to Benghazi to help in the rescue, the sources said. But they said the military's performance on the night of the attack was not harshly criticized.

A spokeswoman for the Department of Defense, Navy Commander Amy Derrick-Frost, said the department had not seen the report.

But she said: "The Department of Defense continues to review the lessons learned from the tragedy in Benghazi. As we continue to implement the recommendations from the Accountability Review Board, we are in a much better position to respond today should a similar attack occur. The department's response to the embassy evacuation in Juba, South Sudan, is an example of our improved preparedness."

A State Department official said: "There have been dozens of reports, hearings and briefings on this issue. The facts are well-known, and we have continuously worked closely with Congress to ensure transparency."

"The Department is focused on preventing another tragedy like this one, and we are making progress to implement each of the ARB's recommendations, including work to expand the corps of Diplomatic Security personnel, enhance interagency coordination to address threat information, expand the Marine Security Guard program, and accelerate projects to build and upgrade secure facilities," the official said.

The Senate committee was expected to make public a 58-page version of its report on Wednesday, although the document was expected to include redactions. In addition to the report's main narrative, sources said Democrats and Republicans had included their own "additional views" on the committee inquiry.

The CIA declined to comment pending the report's release.

(Reporting by Mark Hosenball; editing by David Storey, Leslie Adler, Peter Cooney and Eric Walsh)
[© 2014 Thomson Reuters. All rights reserved.]
Copyright 2014 Reuters. All rights reserved. This material may not be published, broadcast, rewritten or redistributed.