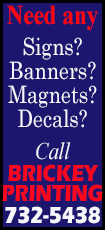 Russia's National Anti-terrorism Committee (NAC) said the dead gunmen included a man accused of carrying out a car bomb attack in the city of Pyatigorsk late last year which killed three people.

Russia in on high alert following two suicide bombings in southern Russia last month that fuelled security concerns before the Olympics, which Islamist militants waging an insurgency in the North Caucasus have threatened to attack.

President Vladimir Putin has staked a lot of personal and political prestige on the success of the Games, which open on February 7, and has put security forces on combat alert in Sochi.
The NAC said in a statement that a group of militants had been trapped in a house in the village of Karlanyurt in the Dagestan region of the North Caucasus. Five officers were also wounded in what a spokesman called a special operation.

Dagestan's capital, Makhachkala, is about 620 km (385 miles) east of Sochi. The mostly Muslim region is plagued by bombings and shootings that mainly target police and state officials as part of the militants' fight to create an Islamist state.

At least 34 people were killed last month in the suicide bombings in the southern city of Volgograd. Putin ordered safety measures to be beefed up nationwide after the attacks.

About 37,000 personnel are now in place to provide security in Sochi, which is on the Black Sea and on the western edge of the Caucasus mountains, and the International Olympic Committee has expressed confidence the Games will be safe.

But, underlining the danger of attacks, security forces said on Saturday they had arrested five members of a banned militant group in southern Russia and defused a homemade bomb packed with shrapnel.

The main spokesman for Russia's Investigative Committee, whose responsibilities include looking into bombings and other attacks, appealed to civilians on Tuesday to be more vigilant and help avert the threat of "terrorist" attacks.

(Reporting by Ludmila Danilova; writing by Maria Kiselyova; Editing by Timothy Heritage)
[© 2014 Thomson Reuters. All rights reserved.]
Copyright 2014 Reuters. All rights reserved. This material may not be published, broadcast, rewritten or redistributed.