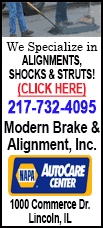 The big quarter was part of a game in which Indiana set season highs for total points, first-half points (59) and shooting percentage (.549).

"A complete game for our guys," Pacers coach Frank Vogel said. "It was not our best defensive effort but pretty good."

Pacers forward Paul George bounced back after scoring a season-low eight points in his last outing. He finished with 31 points Tuesday on 10-of-18 shooting, including 4-for-7 from beyond the arc.

"I've been staying in the gym and getting up shots," George said. "Once I got a couple going, I started to feel the rhythm that I've been feeling all year."

Indiana forward David West chipped in with 16 points and a team-high eight rebounds, and center Roy Hibbert added 10 points.

The deciding moment for the Pacers came just after Sacramento took the lead on guard Jimmer Fredette's 15-foot running jumper. The basket followed a steal by Sacramento guard Rudy Gay on a bad pass from Indiana guard Lance Stephenson.

Vogel called timeout, and the rejuvenated Pacers responded with the game-deciding run that began with guard Danny Granger hitting a 3-pointer with 8:37 remaining in the second.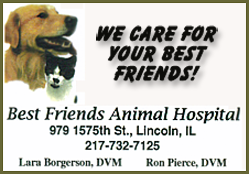 The run was capped off in a similar fashion to the way it opened. George sank a 3-pointer, and the Pacers held a 55-38 lead with 2:50 to play in the half.

In between, Pacers forward Luis Scola led the way as the unlikely scoring leader during the nearly six-minute run with six points. Granger and George added five apiece.

Sacramento, which saw its three-game winning streak end, never held the lead again. The Kings made a slight run during the third quarter, when they outscored Indiana 29-27 thanks to center DeMarcus Cousins' 19-performance. The Pacers compensated thanks to George's best offensive quarter; he scored 14.

"(The Kings) got going a little bit in the third quarter," Vogel said. "Cousins in particular had a spectacular third quarter, but so did Paul George."

Cousins sat the entire fourth quarter but still led the Kings with 31 points and 13 rebounds. It was his 11th consecutive double-double.

The Pacers held a 25-16 fast-break scoring advantage, with Indiana collecting 12 of those points in the second quarter.

On back-to-back processions during the second quarter, the Pacers demonstrated their ability to score in transition.

George came up with the steal on a bad pass from guard Isaiah Thomas. He tipped the ball to guard George Hill, who promptly rewarded George for his efforts with the assist, finishing with a behind-the-back slam-dunk with just less than four minutes to play in the half.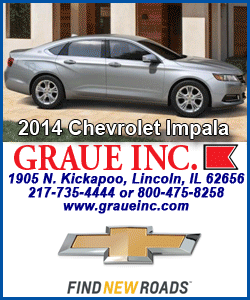 Hibbert then blocked a Cousins shot that was picked up by Stephenson, who went coast to coast for a finger-roll layup. The 17,530 fans at Bankers Life Fieldhouse erupted as Kings coach Michael Malone called a timeout with 3:28 to play in the half.

"We did not do a good job of stopping their transition tonight," Gay said. "And they are not a transition team."

Gay was held to 12 points, eight points below his season average, his third-lowest scoring output of the season.

The Pacers also corralled Thomas, who entered averaging 19.3 points. He tallied just seven, five in the first half.

"We watched film and we made sure they don't do what they like to do," Stephenson said. "We tried to force them into bad shots."

Indiana held Sacramento to 39-of-92 shooting (42.4 percent).

The Pacers' bench continues to provide quality minutes. Point guard C.J. Watson led the backups with 10 points, reaching double digits in scoring for the seventh time. Scola and Granger each added nine.

"The second unit came in and gave us a lift," West said. "They played very well, moved the ball."

Vogel called on his bench for much of the final quarter, and the Pacers ran the margin to a game-high 29 points when guard/forward Rasual Butler scored his lone bucket on a dunk with 4:32 remaining in the game.

"We played hard, solid defense and just good team play all over," West said. "They have been scoring at a high rate. Overall, I think everybody stepped up and got the job done tonight."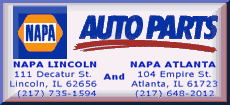 NOTES: Sacramento C DeMarcus Cousins was named the NBA's Western Conference Player of the Week for games played Jan. 6-12. He averaged 25 points and 12.7 rebounds, and the Kings went 3-0. ... The Kings scored 100-plus points in 12 consecutive games before falling short Tuesday. ... At the start of Tuesday's game, the Pacers led the NBA in scoring defense, allowing 87.9 points per game. They are the lone team with a sub-90 scoring average. ... Indiana entered the game allowing opponents an NBA-low average of 34.2 points in the paint. ... Two of the NBA's top-10 scorers were on the court Tuesday night, Cousins (23.3 points per game) and Pacers G Paul George (22.6).
[© 2014 Thomson Reuters. All rights reserved.]
Copyright 2014 Reuters. All rights reserved. This material may not be published, broadcast, rewritten or redistributed.