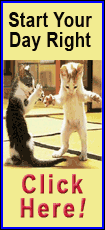 Caldwell, 58, was the head coach in Indianapolis from 2009-11, posting a 26-22 regular-season record. The Colts lost the Super Bowl to the New Orleans Saints at the end of his first season.

Caldwell was hired as Baltimore Ravens quarterbacks coach before the 2012 season, and he was promoted to offensive coordinator in December 2012. Under Caldwell's guidance, quarterback Joe Flacco and the Ravens went on a sizzling postseason run that resulted in a Super Bowl title.

___

Ken Whisenhunt was introduced as head coach of the Tennessee Titans in Nashville at Saint Thomas Park.

"We had a good talk last Friday night and we hit it off," Whisenhunt said. "I feel very good about where we're going as an organization."

___

United States District Court Judge Anita Brody denied the initial settlement between the NFL and more than 4,500 retired players with concussion claims for a proposed $765 million.
The agreement reached on August 29 was submitted for approval in federal court in Philadelphia and Brody issued a court memorandum Tuesday saying the proposed settlement to injury litigation was denied.

The primary issue is whether the settlement amount is insufficient.

___

Pro Bowl tight end Jimmy Graham is not going anywhere if New Orleans Saints quarterback Drew Brees can help it.

Graham, a free agent in the offseason, is expecting the franchise tag. The Saints used the same strategy to retain Brees before eventually signing him to a contract worth $100 million. His deal consumes $18.4 million and $26.4 million in cap space the next two seasons.

"Listen, I get compensated very well. I don't take that for granted for one second," Brees said. "But I play this game because I love this game, I love this locker room and I love the opportunity to win a championship."

___

A slow-moving coaching search by the Cleveland Browns is unlikely to shift gears until the front office sits down to interview Denver Broncos offensive coordinator Adam Gase.

Gase is expected to interview with the Browns only after the Broncos are eliminated from the postseason.

___

In a refreshing break from the 24/7/365 chatter about quarterbacks, the Professional Football Writers of America selected Green Bay running back Eddie Lacy as NFL's 2013 Rookie of the Year.

The PFWA named San Diego Chargers wide receiver Keenan Allen as Offensive Rookie of the Year and Buffalo Bills linebacker Kiko Alonso as Defensive Rookie of the Year.

___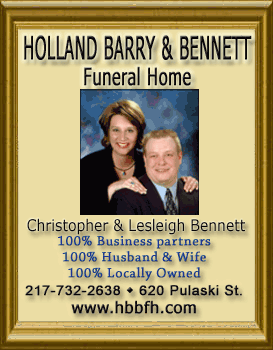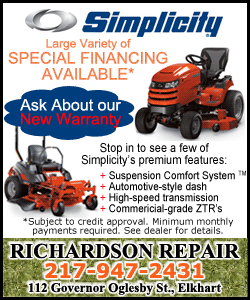 Bob McNair is foremost the owner of the Houston Texans, the franchise that holds the No. 1 pick in the 2014 NFL Draft after ending last season with 14 consecutive losses.

But McNair is also a proud alumnus of the University of South Carolina, and he paid pretty close attention to junior defensive end Jadeveon Clowney, the No. 2 overall prospect eligible for the May draft according to NFLDraftScout.com.

"He's one of these players who's a once-in-every-10 years kind of physical specimen that comes along," McNair said, before comparing Clowney to the team's last No. 1 pick in 2006. "Mario Williams was that way. I think Clowney is actually a better athlete than Mario."

___

The San Diego Chargers have re-signed defensive coordinator John Pagano, ESPN's Adam Schefter reported.

The news comes one day after the Tennessee Titans hired former San Diego offensive coordinator Ken Whisenhunt to become their next head coach.

Pagano, whose previous contract expired after this season, had drawn interest from the Titans as well, according to ESPN.

Pagano oversaw a defense this season that was instrumental in getting the Chargers to the postseason. After upsetting the Cincinnati Bengals in the AFC wild-card round, San Diego was eliminated by Denver in Sunday's divisional playoff game.

___

Seattle Seahawks wide receiver Percy Harvin, who suffered a concussion in Saturday's playoff win, won't know until at least Wednesday on his playing status for this week, coach Pete Carroll said.

Harvin must go through the NFL's mandatory concussion protocol.
___

The Oakland Raiders have re-signed defensive coordinator Jason Tarver on the day his contract expired, the team announced Tuesday.

___

The Denver Broncos have signed free agent cornerback Marquice Cole, who was on and off the New England roster this season, the team announced Tuesday as it prepares to face the Patriots in the AFC Championship Game.

The Broncos also signed practice squad tackle Vinston Painter to their active roster and placed cornerback Chris Harris Jr. and defensive end Derek Wolfe on injured reserve.

___

The New York Giants have hired former Green Bay Packers quarterbacks coach Ben McAdoo as their new offensive coordinator, the team announced Tuesday.

McAdoo served as Green Bay's quarterbacks coach the past two years, working with one of the league's best in three-time Pro Bowler and 2011 MVP Aaron Rodgers.
(Editing by Frank Pingue)
[© 2014 Thomson Reuters. All rights reserved.]
Copyright 2014 Reuters. All rights reserved. This material may not be published, broadcast, rewritten or redistributed.