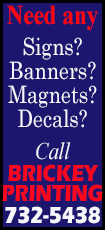 Kilpatrick scored 23 points, including six 3-pointers, and forward Justin Jackson added 15 points with 10 rebounds and six blocks, helping No. 19 Cincinnati hold off shorthanded Temple 69-58 in an American Athletic Conference matchup at Fifth Third Arena.

"It's funny, today in walk-through, the shots were falling," said Kilpatrick, who was 4-for-33 from 3-point range the past five games. "I felt like I was back."

Cincinnati (16-2, 5-0 American) extended its winning streak to nine. The Bearcats now have won 14 straight games at home, dating to last season.

Senior forward Titus Rubles scored 13 points, all in the second half, and grabbed 12 boards, helping the Bearcats hold off the feisty Owls.

Temple (5-10, 0-5 American) had three players in double figures, led by guard Dalton Pepper's 21 points. Guard Quenton DeCosey scored 17 points and guard Anthony Lee added 14 for the Owls.

"I think there is a light at the end of the tunnel," said Temple coach Fran Dunphy. "I am proud of our guys. But we need to finish better, and show a little bit more toughness. Hopefully we are getting there."
Freshman guard Josh Brown and sophomore guard Devontae Watson, who had one start combined for the Owls, both started Tuesday's game due to injuries. Brown finished with six assists, starting in place of Will Cummings, who did not make the trip due to concussion symptoms.

"I think Josh Brown came of age today," said Dunphy. "I think he did a good job substituting for Will. He played just about the whole game and I thought he made some really good plays for us."

Temple also was without sophomore guard Daniel Dingle, who could be lost for the season after right knee surgery. The Owls played Tuesday night's game with just seven scholarship players.

"That did hurt us," Dunphy said.

Temple came in averaging 77.5 points, but committed 15 turnovers on Tuesday, one shy of its season high. The 58 points tied a season low for Temple.

"The turnovers is something we can't have," Pepper said. "I felt relieved just down two (points at halftime). I felt like we were in the game. They came out in the second half and made a run."

Cincinnati had several chances to put the Owls away, but could not do so until late in the second half.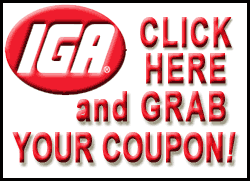 DeCosey's dunk and baseline jumper tied the score at 45. Then, Brown's three-point play gave Temple a 47-45 lead with7:24 left.
But, a pair of 3-pointers by Kilpatrick put the Bearcats ahead to stay.

"It didn't surprise me," said Bearcats coach Mick Cronin of Kilpatrick's breakout effort. "He's a great shooter. He's played major minutes. There's a lot on his shoulders."

The game began sloppily, as the teams combined to shoot 10-for-29 and commit 11 turnovers in the first 10 minutes.

The Owls stayed close early, but the Bearcats went on an 11-0 run late in the first half. Kilpatrick's dish to Jackson for a two-handed dunk put Cincinnati ahead 19-11.

Temple, which averaged 10 turnovers coming in, reached that mark with 7:22 remaining in the first half.

Kilpatrick and Jackson carried much of the early scoring load for Cincinnati, combining for 20 of the Bearcats' 27 first-half points.

However, Lee's dunk off an assist from Brown brought the Owls to within 27-25 at halftime. Lee scored 10 first-half points.

"Give Temple a lot of credit," Cronin said. "They did a good job of confusing us with their zone. I don't think the (top-25) ranking had anything to do with it. Our focus wasn't there for most of the game."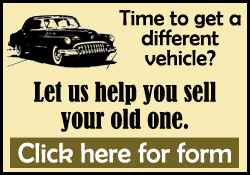 NOTES: Cincinnati is 5-0 in conference play for the first time since the 2002-03 season, when they started 6-0 in Conference USA. ... G Will Cummings, who averages 16.1 points, didn't make the trip to Cincinnati, leaving the Owls with just seven scholarship players. He suffered a concussion in the first half against South Florida on Jan. 9, but he returned to score 11 points Saturday in the Owls' loss to Memphis. ... Bearcats freshman F Jermaine Lawrence missed his third consecutive game due to a sprained left big toe. ... Cincinnati G Sean Kilpatrick moved into sixth place on the school's all-time scoring list, passing Pat Cummings (1,762 points from 1975-79). ... The Bearcats now leads the all-time series 15-6, including a 6-1 mark in Cincinnati.
[© 2014 Thomson Reuters. All rights reserved.]
Copyright 2014 Reuters. All rights reserved. This material may not be published, broadcast, rewritten or redistributed.