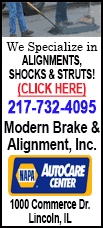 No. 5 Wichita State routed Bradley 72-50 on Tuesday to remain one of the nation's three unbeaten teams. The Shockers (18-0, 5-0 MVC) led by 17 points at halftime and started the second half with a 7-0 run.

The scene had to look familiar to the Braves, who lost their fifth straight game at WSU. They lost the previous four by 12, 20, 37 and 31 points. Bradley (6-12, 1-4) fell to 0-7 on the road this season.

"They had their way," Ford said. "That's as well-coached team a team as we've played all year. They have high-major players and they have elite, elite coaching and that's why they're undefeated."

WSU coach Gregg Marshall used the blowout to rest his starters. He went to his deep reserves with around 13 minutes to play, although the starters did return. Three of those starters played 40-plus minutes on Saturday in an overtime win at Missouri State.

His bench, an inconsistent source of production, outscored Bradley's bench 27-6.
"We got some guys some quality minutes tonight and we were able to rest some starters," Marshall said. "We're trying to lengthen our bench. We're trying to get more guys that can pull the wagon."

Guard Fred VanVleet led WSU with 22 points. Forward Darius Carter came off the bench to score 11. Guard Walt Lemon Jr. led Bradley with 12 points on 5-of-14 shooting.

VanVleet, who played 43 minutes against Missouri State, enjoyed watching the reserves play well.

"It couldn't have come at a better time," he said. "We definitely need it and it would be nice if they would be a little bit more urgent about it."

WSU outscored Bradley 23-8 at the foul line and that is how it pulled away in the second half. The Shockers went up 47-23 with four free throws from forward Chadrack Lufile and VanVleet's three-point play.

Bradley shot 35.2 percent from the field and committed 13 turnovers. WSU made 23 of 29 fouls shots, outscoring Bradley by 15 points.

The Shockers outrebounded Bradley 41-31 and blocked seven shots. Ford tried to prepare his team for WSU's athletic ability and size.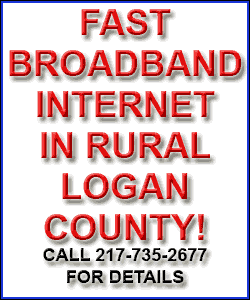 "Your normal physicalness is not good enough against these guys," he said. "We tried to tell them. Then the game starts. As the game wore on and we got tired and got in foul trouble, they hit another level."

Freshman reserve Derail Green scored eight straight points, two on 3-pointers, to help the Shockers pull away in the first half.

"Those two 3s he made in the first half were back-breakers," Ford said.

WSU made five of 11 3-pointers in the first half. The Shockers, often going to a full-court press, forced eight Bradley turnovers and scored nine points off those mistakes. They also outscored Bradley 13-3 at the foul line.

Bradley responded to an 11-4 deficit with a 7-0 run to tie the game. It took the Shockers some time to extricate themselves from Bradley's muddy pace, but they did with a 14-3 run. Carter started the burst with a short jumper and guard Nick Wiggins followed with a dunk.

The pace slowed until guard Ron Baker made a 3-pointer for a 22-14 lead in the midst of a stretch of two turnovers and two missed shots by Bradley.

VanVleet followed in his own miss, swished a 3 and made two free throws to give WSU a 32-18 lead with 3:39 to play. Green's 8-0 run upped WSU's lead to 40-20.

The Braves shot 36 percent (9 of 25) from the field in the first half.
NOTES: WSU G Fred VanVleet tied a career high with his 22 points. ... The Shockers have won eight straight over Bradley, their longest streak in the 134-game series. ... WSU is 5-0 in the MVC for the first time since 1982-83.
[© 2014 Thomson Reuters. All rights reserved.]
Copyright 2014 Reuters. All rights reserved. This material may not be published, broadcast, rewritten or redistributed.