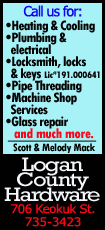 Jefferson finished with a season-high 35 points — five shy of his career high — and also freed up guards Kemba Walker and Gerald Henderson for 25 and 17, respectively.

The performance allowed the Bobcats to snap a three-game losing streak and break out of a funk that had seen them lose eight of their previous nine. They also snapped New York's five-game winning streak in the process.

"You could see from the first time Al touched the ball, he was on the attack, being aggressive," Bobcats coach Steve Clifford said. "His moves were quick and forceful. And when that happens, there are not many guys who can guard him one on one. And that opens up so many things for other people.

"Al is not 100 percent, but I think you see, he is a pro scorer. He knows how to play. He's used to people coming after him. And he really showed his skills tonight."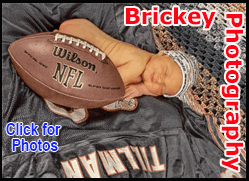 Jefferson, who signed a three-year, $41 million contract last summer, injured the right ankle in training camp and missed nine of the first 12 games. He said after the game that he knew he would need surgery after the season ends.

He said he changed his footwork on Tuesday night to put less pressure on his right ankle, and that helped him to go 14 of 20 from the field. He was also seven of eight from the line.

"The thing is, I just don't have no lift in my right ankle, so I tried a new technique tonight with my foundation on my shot," Jefferson said. "I was coming in on my left ankle and jumping off both feet instead of trying to do my normal footwork. So it worked for me on my jump shot and it worked on my jump hook, so I just decided to try something different because I didn't have any lift before tonight."

The Bobcats were in control pretty much throughout. They closed the first half with a 13-3 run to take a 55-46 halftime lead, and then they went on to lead by as many as 17 in the second half. New York was still in the game at 85-79 three minutes into the fourth quarter, but Walker hit 3-pointers on back-to-back possessions to push the Charlotte lead to 91-79.

"This is a big win for us, obviously, because of where we are," Clifford said. "We really needed a win tonight. I thought we got back to playing the way we did early in the season. The guys felt good in the locker room. It's like anything, when you do something good, you feel good about it. It's a good feeling to have. Now maybe we can go on the road and build off this."

The Bobcats are now 16-23.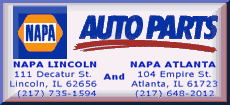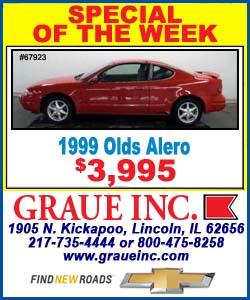 Forward Carmelo Anthony led the Knicks with 20 points. But he needed 22 attempts to do it and only got to the line twice. The Knicks also got 17 points from forward Amar'e Stoudemire, 13 from guard Raymond Felton and 12 from guard Tim Hardaway Jr.

Knicks coach Mike Woodson was upset with his team's defense, noting that the Knicks gave up 108 points and 50.7 percent shooting to a team that came into the game averaging just 93 points a game.

"We looked fatigued tonight after the back-to-back," Woodson said, referring to the Knicks' 98-96 overtime win over Phoenix on Monday. "I'm not using that as an excuse, but we were a step slow defensively on our rotations and we couldn't stop Jefferson. We scored enough points. Ninety-eight points is enough against a team that averages 93. But we gave up 108 points so our defense was non-existent tonight."

Woodson used several different combinations and 12 players all told in an effort to find a spark, but guard J.R. Smith — who has been in Woodson's doghouse lately — did not play.

Woodson declined to give a reason for not playing Smith, who had played against Phoenix.

"I'm not even commenting on J.R.," Woodson said. "I just didn't play him tonight."
NOTES: This was the third meeting between the teams this season. The Bobcats won in New York 102-97 on Nov. 5, and then the Knicks came back three nights later to win in Charlotte, 101-91. ... Bobcats F Michael Kidd-Gilchrist returned after missing the previous 20 games with a fractured left hand. He played 30 minutes and finished with eight points and seven rebounds. ... The Bobcats were 7-13 in Kidd-Gilchrist's absence. ... The Bobcats have been without C Brendan Haywood (stress fracture left foot) all season and have lost F Jeffery Taylor (ruptured right Achilles) for the rest of the season. ... Knicks C Tyson Chandler returned to action after missing the previous four games with a bronchial infection, but the Knicks were still without F Metta World Peace (sore left knee) and G Pablo Prigioni (fractured toe). ... This was the only home game in a five-game stretch for the Bobcats. They'll hit the road again for games at Philadelphia on Wednesday and at Orlando on Friday. It was also the start of a stretch of four games in five nights. The Bobcats return home to face Miami on Saturday. ... The Knicks will play at Indiana on Thursday before returning to New York for an eight-game homestand.
[© 2014 Thomson Reuters. All rights reserved.]
Copyright 2014 Reuters. All rights reserved. This material may not be published, broadcast, rewritten or redistributed.