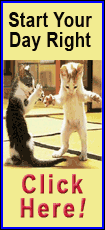 "I'm glad we got a win. I was more focused on that than anything else," Brown said.

In his first game against the Los Angeles Lakers since the club fired him five games into last season and replaced him with Mike D'Antoni, Brown enjoyed the pleasure of beating his former team.

Forward Luol Deng scored 27 points, and the Cavaliers handed the Lakers their fifth consecutive defeat with a 120-118 decision Tuesday night at Staples Center.

"I don't care where I am, any win is a good win," Brown said. "Whether it's Sacramento or Dallas or San Antonio, if we win, I can take some satisfaction from it."

Deng scored 16 of his points in the second half as the Cavaliers (14-24) won for the third time in four outings. The Lakers (14-24) suffered their 11th loss in 12 games.

"We talked about it for a couple of days now where we can't be flat, and we were flat," D'Antoni said. "We have to figure that out if it's how we're starting or the lineup or whatever, but we have to do a better job, that's for sure."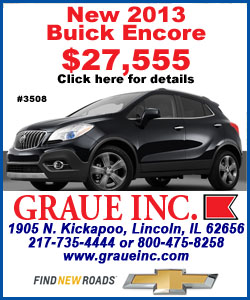 Cleveland forward Anderson Varejao scored 18 points, pulled down 18 rebounds and recorded six assists, while reserve guard Dion Waiters scored 13 of his 17 points in the fourth quarter. Forward Tristan Thompson had a strong performance with 15 points and 13 rebounds. Point guard Kyrie Irving, who was plagued by foul trouble, finished with 13 points and four assists.

Los Angeles forward Nick Young scored a season-high 28 points, while guard Jodie Meeks added a season-high 26 points, sinking six 3-pointers. Forward Pau Gasol scored 20 and grabbed 12 rebounds, and forward Wesley Johnson finished with 17 points.

A 14-2 surge in the fourth quarter gave the Cavaliers a 110-102 lead after a layup by Waiters with 4:34 remaining. Cleveland never trailed again.

"I'm just glad we picked up our aggression in the second half," said Irving, who shot 5-for-12 from the field. "It made a big difference. Luol got hot, and we needed him to do that. He was outworking his opponent and staying aggressive, which is what we need from him every night."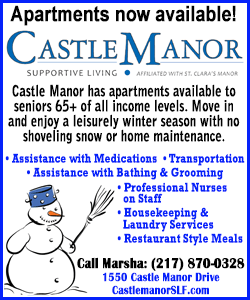 Three free throws by Young pulled Los Angeles within 118-116 with 25.3 seconds left, but after two free throws by Thompson increased the margin to four, the Lakers failed to get a bucket until Gasol scored just before the buzzer.

"Hopefully, the wins will come," said Meeks, who hit nine of his 14 shots from the floor, including six of 10 from behind the 3-point arc. "Everybody around here is tired of losing, especially in this organization. They're not used to it. Personally, I'm not either, so we have to find a way."

The Lakers wiped out a five-point deficit after the first quarter and outscored Cleveland 40-29 in the second for a 63-57 halftime lead.

The trio of Meeks (13 points), Johnson (11) and Young (10) combined for 34 of the Lakers' 40 first-half points and helped Los Angeles shoot 76.5 percent (13 of 17) in the second quarter compared to 52.2 percent (12 of 23) for the Cavaliers. The Lakers also converted seven of 17 3-point attempts in the first half, with Meeks going 4-for-6.

The Cavaliers opened the third quarter with a 22-6 run for a 79-69 advantage after a drive by guard C.J. Miles with 6:07 left. The Lakers rallied with an 8-0 spurt to cut the margin to 79-77 after a jump hook by forward Jordan Hill with 4:33 remaining. Cleveland increased its advantage to seven points before settling for an 88-85 lead heading into the fourth quarter.

NOTES: Cavaliers coach Mike Brown on whether he got a fair shake from the Lakers: "That's a question for the Buss family (that owns the team) and for (Lakers GM) Mitch (Kupchak). I appreciate the opportunity that they gave me, I know that much." ... Lakers G Kendall Marshall earned his third double-double in six starts with 10 points and 16 assists. ... Cleveland G Dion Waiters was the Eastern Conference's highest-scoring reserve at 15.4 points per game entering play Tuesday. ... Lakers G Xavier Henry is expected to miss another week with a right knee bone bruise. He sat out his seventh consecutive game. ... The Lakers' bench entered the game second in the NBA in scoring at 42.6 points per game. ... Los Angeles begins a seven-game road trip Wednesday at the Phoenix Suns. ... Cleveland caps its five-game swing with visits to the Portland Trail Blazers on Wednesday and the Denver Nuggets on Friday.
[© 2014 Thomson Reuters. All rights reserved.]
Copyright 2014 Reuters. All rights reserved. This material may not be published, broadcast, rewritten or redistributed.