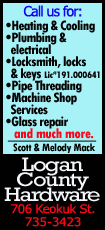 Chicago goaltender Corey Crawford lost all five of his starts since returning from nearly a month off with a lower-body injury, with the latest being Tuesday night's 3-2 overtime loss to the Colorado Avalanche at the United Center.

With Chicago captain and center Jonathan Toews in the penalty box for hooking, giving Colorado a man advantage, it took Avalanche defenseman Tyson Barrie just 35 seconds to score the game-winning goal on the power play with 51 seconds remaining in the extra period.

It was Barrie's second goal of the game and fifth of the season. The goal was originally credited to center Matt Duchene, but was changed following a video review after the game, the second changed goal in the contest.

"This is huge for us," Barrie said. "We want to keep climbing the standings. This is a tough building to get one point in, so we got that one and we were fortunate to get a power play there and it was nice to capitalize on that and get the two points."
Toews tried to be philosophical about both his penalty and the loss, preferring to put the game behind him and the team, and instead looking ahead.

"Tough penalty in the overtime period there," he said. "We'll keep working (and) not get overly frustrated by that game. It is a frustrating game, but we'll stay with it and we know we can build off that effort and start playing better hockey than we have been the last few games."

Colorado came into the game ranked fifth in the Western Conference, while the Blackhawks were No. 2. The Avalanche (29-12-5) won six of their last eight games and now lead the best-of-five season series with the Blackhawks 2-1.

"Against a team like this, it's a matter of finding a way to win a hockey game and that's what we did," Colorado coach Patrick Roy said. "(Chicago) had four power plays in the first 21 minutes (yet failed to score). That gave them a lot of momentum and they took a lot of shots in that period of time, but, quite frankly, it's to find a way to win and that's what our guys did. I'm extremely proud of them."

Chicago (30-8-11) has now lost seven of its last 12 games, including five in either overtime or the shootout.

"When you get down 2-0, they're a dangerous team," Chicago coach Joel Quenneville said of the Avalanche. "They'll sit there, all of a sudden it's an odd-man break, whether you get too aggressive or too anxious. We got a little loose after the first goal against. I thought we were okay most of the night, but then we didn't play so well after they scored first. But for the most part we didn't have much luck around the net."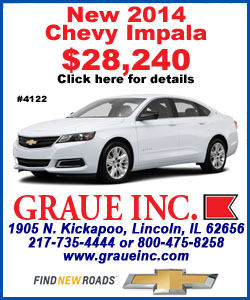 Crawford (now 17-7-7) stopped 23 of Colorado's 26 shots in regulation, while winning goalie Semyon Varlamov (22-8-5) stopped 42 of 44 shots.

The Avalanche got off on the right foot with a pair of first-period goals. First, Barrie sank a slap shot past Crawford from the top of the right circle at 14:58. Colorado is now 23-1-3 when it has scored first this season.

Then, just 10 seconds after Chicago forward Kris Versteeg was sent to the penalty box for hooking, Avalanche center Ryan O'Reilly took advantage of the power-play situation by scoring his team-leading 17th goal of the season at 16:00.

Chicago finally got on the board at 8:12 of the second period when defenseman Johnny Oduya scored his third goal of the season. The goal was originally awarded to left winger Brandon Saad, but was reversed upon video review of the tally.

The Blackhawks tied the game on a strange goal at 7:27 of the third period. A shot by Saad bounced off the body of Varlamov and into the air. Chicago center Andrew Shaw, who has struggled of late offensively, pounced on the wayward puck and lifted it over Varlamov's right shoulder for his single-season career-high 13th goal, tying the game at 2-all.

NOTES: The Avalanche were without C Paul Stastny, who is suffering from a leg injury, as well as backup G J.S. Giguere (back spasms) and D Cory Sarich (healthy scratch). Chicago sat Ds Michael Kostka and Sheldon Brookbank (both healthy scratches). ... Chicago continues its four-game homestand Friday against the visiting Anaheim Ducks and Sunday vs. the Boston Bruins. ... Colorado hosts the New Jersey Devils on Thursday before playing eight of its next 11 games on the road prior to the Olympic break. ... Chicago coach Joel Quenneville came into the game just two wins away from tying Dick Irvin for third-most wins by an NHL coach. Once Coach Q passes Irvin, he'll need 90 more wins to tie second-ranked Al Arbour (782). Blackhawks special assistant Scotty Bowman leads all NHL coaches with 1,244 career wins. ... Colorado came into the game with the third-best record (28-12-5) after 45 games in team history. ... Attendance was 21,412.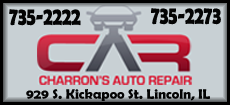 [© 2014 Thomson Reuters. All rights reserved.]
Copyright 2014 Reuters. All rights reserved. This material may not be published, broadcast, rewritten or redistributed.