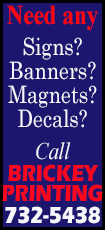 Trotz was much more complimentary of Hutton Tuesday night.

Hutton played a sound game in net, recording 22 saves as Nashville won for just the second time in eight games with a 4-2 decision over the Calgary Flames in Bridgestone Arena.

"That was a good bounceback game for him honestly," Trotz said. "The two goals they scored weren't his fault at all."

Hutton (8-7-3) was acquired as a free agent in July after spending most of last season in the Chicago Blackhawks' minor league system. Expected to serve as a backup to starter Pekka Rinne, Hutton picked up unexpected slack when Rinne went on IR in late October with a bacterial infection in his hip.

Like the Predators' other rookie goalie, Marek Mazanec, Hutton has mixed good moments with shaky games, picking up on-the-job training at the sport's top level.

"I've always felt confident," Hutton said. "Obviously, I've answered a lot of questions about the last game. But that's the way it goes. You're a goalie and if you have a tough night or give up a tough goal, it falls on you. You battle back."

Hutton's comeback mirrored that of his team, which was booed off the ice Sunday night after absorbing a 4-0 loss to Minnesota and third-string goalie Darcy Kuemper.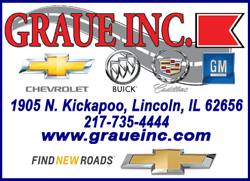 Playing its seventh game in 11 nights, Nashville attacked from the start of this one, pumping 15 shots on goal in the first period and 25 through two periods. But only defenseman Shea Weber, whose power-play slap shot at 15:52 of the first opened the night's scoring, could solve goalie Karri Ramo.

That changed just 55 seconds into the third period. Defenseman Ryan Ellis lugged the puck into the offensive zone, teed up a slapper and beat Ramo (8-9-3) from between the faceoff circles for just his second goal to put the Predators (20-21-7) ahead to stay.

"Our forwards did a good job driving to the net," Ellis said. "As a defenseman, I know it's tough to gap up in that spot because you're afraid of someone getting behind you. I pumped once and let it fly."

Ellis' goal started a three-goal third-period outburst for the Predators, who had scored just three times in their previous 11 periods, dating back to a 4-3 loss Thursday night against Anaheim.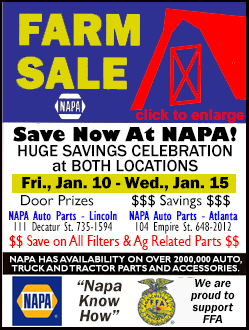 Center Craig Smith made it 3-1 at 2:40, poking home a rebound on the power play for his team-high 14th goal. Left winger Viktor Stalberg tacked on the final goal at 10:52, deflecting Ellis' slap shot from the left point.

That was more than enough to beat Calgary (16-25-6), which has lost 12 of its last 15 games, scoring only 22 goals in that span.

Right winger Lee Stempniak tallied his first goal since Dec. 7 with a wrister at 18:56 of the first period and center Mikael Backlund added a backhander at 13:07 of the third. The Flames appeared to have cut the deficit to 3-2 at 4:51 of the third, but defenseman Mark Giordano's power-play goal was waved off when officials ruled that a high stick touched the puck.

"You always talk about responding well when things like that happen," Stempniak said. "It would have been a huge goal for us to make it a game. It was a bit of a turning point."

As the final horn sounded and a crowd of 15,730 stood to applaud, Hutton's teammates skated up to him, offering celebratory pats on the head and back.

"Obviously, he played well," Weber said. "It's not the easiest role to have as a (backup), but he came in and did a good job for us."

NOTES: Calgary LW Michael Cammalleri (concussion) sat out his second straight game after being injured in Saturday night's 2-1 loss to Pittsburgh. The Flames have lost 144 man-games to injury or illness, 11 more than all of last season when the NHL played just 48 games due to a lockout. ... Nashville's power-play goal in the first period gave it 12 in its last 16 games, roughly just under a third of its total goals in that span. ... Flames C Jiri Hudler entered the night having figured into a higher percentage of his team's scoring than any player in the Western Conference. Hudler had 36 of the team's 241 points. ... The Predators are the only team in the NHL that hasn't allowed a shorthanded goal this season. ... G Karri Ramo, who shut out Carolina 2-0 Monday night in Raleigh, finished with 30 saves.
[© 2014 Thomson Reuters. All rights reserved.]
Copyright 2014 Reuters. All rights reserved. This material may not be published, broadcast, rewritten or redistributed.