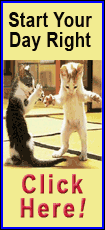 Halak gave up three goals on 13 shots in the first period against the Chicago Blackhawks on Dec. 28 and was pulled following the first 20 minutes. After missing several games while battling the flu, Halak was back in the net for Tuesday night's game against the Phoenix Coyotes — with far different results.

He stopped 20 of 21 shots, allowing only a power-play goal in the final minute of the second period, and the Blues earned a 2-1 win for their eighth victory in nine games.

Halak made two goals by Blues right winger T.J. Oshie stand up.

"This is a game where our goalie saved us," St. Louis coach Ken Hitchcock said. "We wanted to play a different game than was out there, and our goalie saved us. He was terrific from the start to the finish. He made three big saves in the third period early, and this was a game probably if you look at it that we didn't deserve to win."

Halak, coming off a shutout at Calgary in his last game on Jan. 9, had to stop only 12 shots through the first 39 minutes Tuesday before Phoenix defenseman Oliver Ekman-Larrson scored with 48 seconds left in the second period. Blues center David Backes was serving a minor boarding penalty at the time.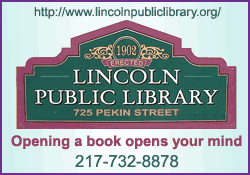 In the third period, the Blues needed Halak to step up, and he did. The Coyotes outshot the Blues 8-2 in the period, and Halak was able to kill off a power-play chance and the final 1:16 of the game when Phoenix had an extra attacker after pulling goalie Mike Smith.

"The last two games, he's been outstanding," Hitchcock said of Halak. "We needed him in both games, and he's made big save after big save when the game has been on the line. He's gotten himself healthy. We waited the extra three or four days so he was 100 percent. He's come back really rejuvenated. It's good to see."

Halak said the biggest key to playing well was getting healthy.

"I felt good tonight," Halak said. "The first two periods they didn't really test me a lot, but I got some shots in the third and I'm glad I was able to stay focused and stay in the game the whole time."

Oshie knows there will be nights when the Blues need their goalie, whether it is Halak or Brian Elliott, to be the difference, as Halak was against the Coyotes.

"He made some big saves for us," Oshie said. "That game could have easily turned the other way. That's what we expect out of him every night. They played hard, and fortunately Jaro held them off.
"It seems like it happens a lot when we're not playing our best that Jaro or Ells steps up. We have a lot of confidence in those two guys."

The Coyotes knew Halak would be tough to beat.

"You have to earn it against him," Phoenix right winger Radim Vrbata said. "We didn't play well enough to earn it, I guess, so this is the result. We have to keep working and hopefully it will change."

Oshie put the Blues ahead 9:54 into the game when he took a perfect pass from defenseman Alex Pietrangelo and fired a shot past Phoenix goalie Mike Smith.

With Coyotes defenseman Michael Stone serving a minor cross-checking penalty, Oshie added his second goal 12:54 into the second period. Oshie, who was helped by left winger Jaden Schwartz screening Smith on the shot, said he thought the puck deflected off Schwartz, but the goal was still credited to Oshie after the game.

The loss was the fourth in a row by the Coyotes, their second in two nights, their 12th in their past 15 games.

"We gave ourselves a chance to win tonight at least," Phoenix coach Dave Tippett said. "For a hard back-to-back, we were competitive in the game. We did a lot of little things very well, and we had opportunities to get points with great chances in the third and we couldn't capitalize. Usually when you're in a bit of a slump, you've got to earn your way out of it, and we took steps in the right direction tonight."

NOTES: D Roman Polak returned to the Blues' lineup after missing 10 games because of a broken left ankle. ... St. Louis placed C Maxim Lapierre on injured reserve with a lower-body injury and recalled RW Dmitrij Jaskin from the AHL Chicago Wolves. ... The Blues also were without C Vladimir Sobotka, who had the flu. ... LW Alexander Steen, who has not played since Dec. 21 because of a concussion, has resumed skating with the Blues, but there is no timetable for his return. ... Phoenix came into the game as the only team in the league without a short-handed goal this season. ... The Coyotes return home to host the Vancouver Canucks on Thursday. The Blues continue their three-game homestand with a Thursday game against the Los Angeles Kings.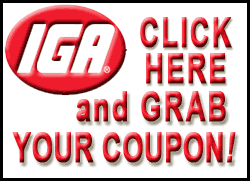 [© 2014 Thomson Reuters. All rights reserved.]
Copyright 2014 Reuters. All rights reserved. This material may not be published, broadcast, rewritten or redistributed.