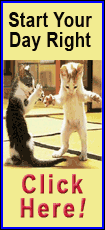 Guess what — he didn't mind.

"It's fun. It's why we play hockey — that little pressure, that extra pressure," he said after stopping 14 of 15 shots in the final period as the Maple Leafs escaped with a 4-3 victory over the Boston Bruins.

Toronto's top line accounted for all four goals, but it was Bernier, who started his night stopping right winger Jarome Iginla on a breakaway and ended it by preserving the win, who backstopped Toronto's second straight victory after a four-game losing streak.

"I thought we reacted in a good way," Bernier said.

Center Tyler Bozak scored two goals and set up another, right winger and former Bruin Phil Kessel posted three assists, and left winger James Van Riemsdyk had a goal and an assist as the Leafs scored three straight goals and led 4-2 a minute into the third period.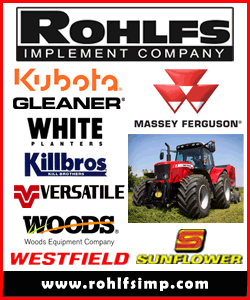 Bernier, who has taken over the No. 1 spot after coming over from the Los Angeles Kings in an offseason trade, made 38 saves.

He was not with the Leafs when they suffered the late-game collapse that knocked them out of the first round of the playoffs last season. But asked what his team can take from its first win in three tries against the Bruins, the goalie said, "Maturity. I think it's not easy to come in this building especially [with] what they went through last year, losing Game Seven.

"It shows a lot of character for that team to come here and win it."

Defenseman Jake Gardiner, set up by Kessel, also scored for the Leafs, who scored two power-play goals. It was Gardiner's third goal of the season.

The line had 12 shots on goal, eight of them by Van Riemsdyk, who will play for the United States Olympic team next month.

The Bruins, who went 1-2 on a three-game trip through California, have lost three of their last four.

Boston led 1-0 and 2-1 on goals by left winger Brad Marchand and center Patrice Bergeron, the 11th for both, while center Gregory Campbell scored his third at 9:35 of the third period. Both Bergeron and Marchand assisted on the other's goal.

The Leafs scored on their first two power plays and the Bruins have yielded six power play goals in the last four games.

"We're giving up some seam passes and backdoor passes," said Bruins defenseman Johnny Boychuk. "We just got to be aware of where everybody is on the ice."
"Too many breakdowns," added Bergeron.

On the flip side, the Bruins' power play went 0-of-3 and has allowed two shorthanded goals and scored one power play in the last eight games.

The Bruins have failed on 16 straight power plays.

Bruins goaltender Tuukka Rask, originally drafted by Toronto, stopped 22 shots and didn't have his best game as he fell to 9-2-0 lifetime in the regular season against the Leafs.

Bernier was beaten by a Marchand rebound of right winger Reilly Smith shot 3:38 into the game.

Toronto came right back to tie, but the goal may have been offside. Kessel sent the puck back to the blue line and defenseman Carl Gunnarson stepped into a slapper after the puck looked like it went out of the zone. That shot was saved by Rask. But Bozak scored on the rebound at 5:52.

The Bruins took the lead again at 10:55 when Bergeron got a rebound of a shot by defenseman Zdeno Chara behind the net and tucked it in behind Bernier on the backhand.

The Toronto power play then took over, with Bozak scoring again at 12:47 of the first and Gardiner at 7:09 of the second.

Van Riemsdyk made it 4-2, beating Rask through a screen a minute into the third period, but a Gardiner giveaway led to left winger Daniel Paille setting up Campbell.
NOTES: D Dougie Hamilton was out of the Boston lineup with a mild concussion, while fellow D Johnny Boychuk returned after missing a game for the birth of twins. ... Toronto RW Colton Orr was out with the flu. ... G Jonathan Bernier started for the 10th time in the last 11 Toronto games. ... The Leafs host the Buffalo Sabres on Wednesday night while the Bruins, in the midst of seven of nine on the road, visit Dallas and Chicago on Thursday and Sunday. ... The Bruins, in their 90th season, are honoring decades throughout the season. Tuesday night it was the 2000s and P.J. Axelsson dropped the first puck. ... Bruins D Zdeno Chara played in his 1,100th NHL game. ... Boston RW Shawn Thornton, nine seconds into in his first home shift after his 15-game suspension for his attack on Pittsburgh's Brooks Orpik, fought LW Frazier McLaren.
[© 2014 Thomson Reuters. All rights reserved.]
Copyright 2014 Reuters. All rights reserved. This material may not be published, broadcast, rewritten or redistributed.