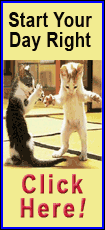 The Healthy Communities Partnership was selected to receive the grant through the CVS Caremark Community Grants 2013 application process. Grants were awarded to programs offered in a community or public school setting that help build healthy habits such as chronic disease management, nutrition and exercise, and health screenings. The goal of the grant program is to help people achieve their best possible health outcomes and is part of the company's commitment to providing assistance to programs focused on wellness and prevention.

"Healthy Communities Partnership is addressing several needs in the community, including the high rate of obesity in Logan County," said Angela Stoltzenburg, partnership manager. "In the past 10 years the percentage of overweight or obese residents has jumped 10 percent. Unfortunately that means that diabetes and cardiovascular disease are also increasing around the county. We are so grateful to CVS for recognizing that our work is important and helping us provide more nutrition education to the community."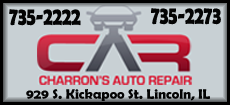 "As a pharmacy innovation company, we are committed to building healthier communities," said Eileen Howard Boone, senior vice president for corporate philanthropy and sustainability with CVS Caremark. "We believe that one of the keys to helping people on their path to better health is by providing wellness and prevention programs. We are pleased to support the work that HCP does in the community and we look forward to working with them in fulfilling their program's mission."
CVS Caremark Community Grants 2013 were also awarded to inclusive programs targeted at supporting wellness initiatives such as physical activity and play for children with disabilities.
The Mom's Night Out will be at Abraham Lincoln Memorial Hospital, 200 Stahlhut Drive in Lincoln. The event will be from 7 to 9 p.m. and will feature healthy appetizers, a cooking demonstration and expert speakers who will provide tips for making healthy improvements to family lifestyles. Space is limited, and interested participants are encouraged to call 217-605-5008 for reservations.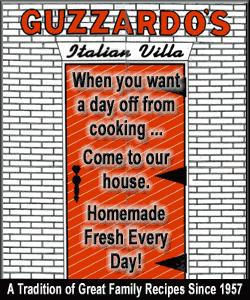 The Healthy Communities Partnership is a collaborative community organization working to improve the health and quality of life for the community it serves. The organization is supported by the Abraham Lincoln Healthcare Foundation. Several task forces operate within the partnership, addressing a variety of issues including substance abuse prevention, advocating for a local trailway, senior issues, creating healthy families and more. The group is comprised of a variety organizations, agencies, businesses, churches and private individuals. For more information about the Healthy Communities Partnership and how you can help create a healthy Logan County, contact 217-605-5008.
___
CVS Caremark, as the largest integrated pharmacy company in the United States, is dedicated to helping people on their path to better health. It is a market leader in mail order, retail and specialty pharmacy, retail clinics, and Medicare Part D prescription drug plans, operating through the company's more than 7,500 CVS/pharmacy stores; its leading pharmacy benefit manager, serving more than 60 million plan members; and its retail health clinic system, the largest in the nation with more than 600 MinuteClinic locations,. As a pharmacy innovation company with an unmatched breadth of capabilities, CVS Caremark continually strives to improve health and lower costs by developing new approaches such as its unique Pharmacy Advisor program that helps people with chronic diseases such as diabetes obtain and stay on their medications. For more information about how CVS Caremark is reinventing pharmacy for better health, visit info.cvscaremark.com.
[Text from file received from Healthy Communities Partnership]