Keep rural schools growing with America's Farmers Grow Rural Education
Farmers can nominate their school districts for up to $25,000 in grants

Send a link to a friend
[January 15, 2014] ST. LOUIS — Across the U.S., school districts are working to incorporate Common Core State Standards and hands-on learning opportunities into their math and science curriculum. These new opportunities are designed to provide real-world experiences that help grow the next generation by preparing them for success in college and in their careers. Now in its third year, the America's Farmers Grow Rural Education program, sponsored by the Monsanto Fund, is gearing up to help rural school districts by investing over $2.3 million to strengthen math and science education in rural communities.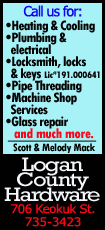 Between now and April 6, farmers have the opportunity to nominate their local public school district to compete for a grant of either $10,000 or $25,000. Administrators from nominated school districts can then submit grant applications through April 21 for either amount to enhance their math and science programs.

School districts that apply for a $10,000 grant compete against other school districts in the same USDA-appointed Crop Reporting District. CRDs with five or fewer eligible school districts will compete against each other for a single $10,000 grant. School districts that apply for a $25,000 grant will compete against schools in the same state or designated region. Winners will be announced in August.

"We believe that growing the next generation begins with a strong foundation in math and science," said Michelle Insco, Monsanto Fund program officer. "This opportunity for success begins in the classroom."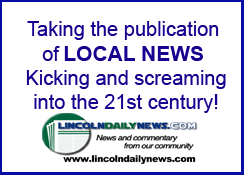 Monsanto Fund grants will be judged based on merit, need and community support. The America's Farmers Grow Rural Education Advisory Council, a group of 30 farmer leaders from across the country, will select the winning grant applications. Members of the advisory council were selected based on their passion for agriculture and education, as well as experience in rural school districts.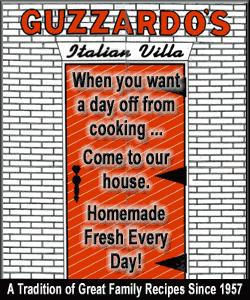 The America's Farmers Grow Rural Education program is part of a broad commitment by the Monsanto Fund to partner with farmers to support rural communities. The program was launched in 2012 after a successful pilot in Minnesota and Illinois. Since then the program has helped more than 400 school districts improve math and science education across 39 states.
In 2013, more than 73,000 farmers demonstrated their support for education by nominating 3,851 school districts, resulting in $2.3 million in grants to 181 recipients. This year, the number of eligible counties has expanded from 1,271 to 1,289.
For more information about the America's Farmers Grow Rural Education program and to view the official rules, a list of eligible states, counties and CRDs, visit www.GrowRuralEducation.com.
[Text from Monsanto Fund news release]
The Monsanto Fund, the philanthropic arm of the Monsanto Co., is a nonprofit organization dedicated to strengthening the farm communities where farmers and Monsanto employees live and work. Visit the Monsanto Fund at www.monsantofund.org.