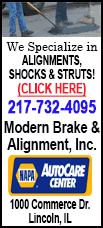 A new management team led by Chief Executive Officer Mary Barra and President Dan Ammann took the reins Wednesday, saying the company expects a slight uptick in pretax profits this year, while margins likely will remain flat until 2015.

China remains GM's strongest market. The automaker plans to open four new plants there through 2015, increasing annual production capacity to 5 million vehicles, keeping neck and neck with chief rival Volkswagen AG <VOWG_p.DE>. In comparison, GM built 3.3 million vehicles in North America last year.

"We continue to perform well in the two most important markets in the world, the U.S. and China," Barra said in a statement. "We're taking advantage of our strength in these countries to restructure and make the investments necessary to grow profitably in other parts of the world."

GM plans to launch 17 new or upgraded models this year with joint-venture partners in China, including the Cadillac ATS, Chuck Stevens, who succeeded Ammann as chief financial officer, said at a Deutsche Bank auto analyst conference.

The automaker sold 3.1 million "very profitable" vehicles last year in China, Stevens said, and expects volume to grow again in 2014. Margins likely will remain flat this year, but GM anticipates improved sales and earnings in 2015, he said.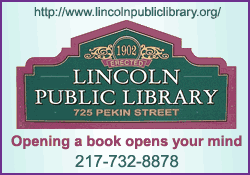 Growth in China will be driven in part by a push to boost the Cadillac brand. GM expects Cadillac sales there to double over the next two years, to 100,000 in 2015.

Europe remains something of a problem child for GM. The company cut its losses and boosted revenue there in the second half of 2013. With the withdrawal of the Chevrolet brand in Europe, GM's Opel subsidiary expects a modest increase in sales volume and market share this year, Stevens said.

But GM Europe's financial performance could deteriorate further, in part because of currency volatility in Russia and restructuring costs associated with the impending closure of Opel's Bochum plant in Germany.

Ammann described 2014 as a "transition year" in Europe, where Opel will introduce a redesigned Corsa subcompact late in the year. A redesigned Astra compact is expected to follow in early 2015, along with new families of gasoline and diesel engines, helping to drive GM's European operations back to breakeven, Stevens said.
Barra and Ammann are taking over a company that has undergone dramatic changes in recent months, including the exit of the U.S. government as a shareholder and the restoration of a dividend on common stock.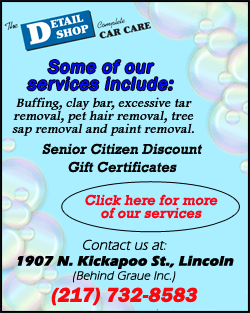 Ammann said GM expects pre-tax earnings in the first quarter to be lower than normal because of restructuring expenses and the launch of new U.S. models, including heavy-duty versions of the Chevrolet Silverado and GMC Sierra pickups and redesigned full-size SUVs at Chevy, GMC and Cadillac.

GM expects capital expenditure of $7.5 billion in 2014, and said it will spend about $3.9 billion to redeem its remaining Series A shares. In addition, the newly restored common dividend will return about $1.8 billion to shareholders.

The automaker is "on path" to achieve pre-tax margins of 10 percent or better by 2015, Stevens said, despite ongoing risks in North America and some international operations.

Slowing sales growth and higher incentives will put more pressure on U.S. vehicle prices and margins, Stevens said, who acknowledged "a lot of uncertainty" in the highly profitable full-size truck market, where GM's Silverado and Sierra will square off later this year against the redesigned Ford <F.N> F-150.

GM's South American operations had their second straight profitable year in 2013, but continued volatility in Venezuela and Argentina present financial risk, Stevens said.

"Brazil is the market that matters most" in South America, he said. GM in the past year has launched three new small cars in Brazil, including the Prisma, the Onix and the Tracker, and will add a fourth this year — a small crossover called Spin.

GM expects to maintain its current market share in the region, while increasing pre-tax profit and margins, Stevens said.

The company said higher restructuring costs in 2014 will include the closing of manufacturing operations at its Holden subsidiary in Australia. Ammann said most of GM's heavy restructuring costs "are behind us" and that those charges should drop significantly in 2015.

GM shares were down, at $39.60, in early trading.
(Reporting by Paul Lienert in Detroit; editing by Sofina Mirza-Reid and Rosalind Russell)
[© 2014 Thomson Reuters. All rights reserved.]
Copyright 2014 Reuters. All rights reserved. This material may not be published, broadcast, rewritten or redistributed.