ACA enrollment numbers announced for first three months
Get Covered Illinois enrollment increases to over 61,000
Eightfold increase in December, ahead of the national pace

Send a link to a friend
[January 16, 2014] CHICAGO — The U.S. Department of Health and Human Services released numbers Monday for the first three months of enrollment under the federal Affordable Care Act. The figures show that 61,111 Illinois residents have selected a private health care plan through the federal website since Oct. 1. Following major improvements to the federal website, enrollments increased significantly in December, after about 7,000 people enrolled in October and November. The state launched a 10-day enrollment push, including the first TV ads of the campaign, ahead of the first ACA enrollment deadline on Dec. 23.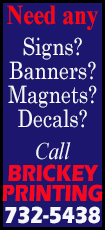 "While we are encouraged by the almost eightfold increase in Marketplace enrollments in December, there's still much more work to do to reach Illinois' uninsured population," said Jennifer Koehler, executive director of Get Covered Illinois. "We know who is eligible, and we have a solid plan in place to reach them. Over the next 78 days, we will work closely with our hundreds of community partners across Illinois to ensure that everyone who needs it can take advantage of the opportunity to obtain quality, affordable health care."

The next key enrollment deadline was this week, with Jan. 15 as the last date when consumers could apply for coverage that begins on Feb. 1. The full enrollment period lasts six months and runs through March 31.

The Get Covered Illinois campaign will enter a new phase over the Martin Luther King Jr. holiday weekend, with more than 80 enrollment events planned at many of the community partners statewide, and more than 25 outreach programs planned at churches in Illinois. (To find events in your area, go to www.getcoveredillinois.gov.)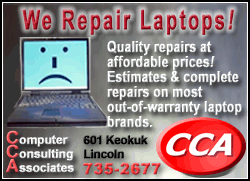 "We are building momentum and raising awareness statewide through our marketing, events and targeted outreach efforts," Koehler said. "We are just halfway through the enrollment process for the Marketplace, which runs through March 31."
The HHS report also revealed that in Illinois:
The almost eightfold increase in Marketplace enrollment in Illinois was ahead of the national average, which saw a fivefold increase in Marketplace enrollment.

73 percent of Marketplace customers were eligible for financial assistance.

52 percent purchased a Silver Plan.

54 percent of customers are women.
Illinois officials said traffic on the GetCoveredIllinois.gov website has increased steadily, with 788,035 website visits since Oct. 1 and more than 347,566 users of the screening tool that leads users to either the federal website or the state's new Medicaid eligibility site, Application for Benefits Eligibility, at ABE.illinois.gov.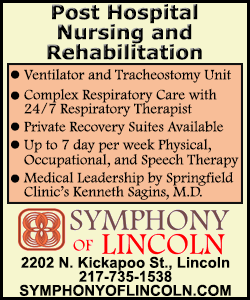 The ABE site has received more than 146,000 applications for Medicaid and other social service benefits since Oct 1. The state has enrolled more than 136,000 individuals in Medicaid coverage under the Affordable Care Act through three different application methods: Cook County's early enrollment program, County Care; an express enrollment program for SNAP food assistance recipients; and the ABE website.
As part of the campaign, Get Covered Illinois is sharing the stories of people who have signed up for coverage under the ACA. The latest installment in the series "Real Illinoisans Get Covered" features the story of an enrollee named Jackie: http://www.youtube.com/watch?v=7k0geFXRrb0.
Get Covered Illinois is urging health care consumers to take advantage of the assistance that is being offered via the Web, over the phone and in person through hundreds of community partners across the state:
You can visit www.getcoveredillinois.gov, which includes a Spanish-language version.

You can call the help desk at Get Covered Illinois at 866-311-1119. Operators are available each day from 8 a.m. to 8 p.m.

You can meet in person with a specially trained "navigator" who can help you understand your options and even enroll at one of the hundreds of partner sites across the state. There are more than 1,500 navigators, and they can be located by visiting the website and entering your ZIP code or through the help desk.
[Text from Get Covered Illinois news release]
Follow Get Covered Illinois on: