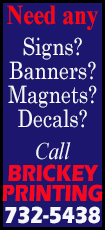 "The heart of America is the heart of a volunteer," Quinn said. "Our Volunteer Service Awards is one way of recognizing the volunteer stars whose energy and tireless compassion remind us how one person can truly make a difference. If you know of a special volunteer, I invite you to nominate them for this special award."

According to Volunteering in America, at least 2.73 million Illinois residents performed some volunteer activity or community service in 2012, an impact valued at $6.6 billion – enough money to purchase three space shuttles and the Chicago Cubs, with some money still left over.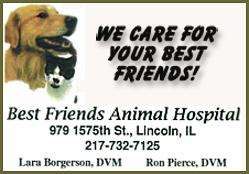 Last year's recipients of the Governor's Volunteer Service Awards included Senior Corps member Ruth Hieronymus of Atlanta, who has been a Foster Grandparent in two second-grade classrooms for eight years; west-central Illinois seventh-grader Sophia Marcolla, who organized "Picks for Pups" to help the Quincy Humane Society; James "Major" Adams, a World War II veteran from northeast Illinois who mentored countless youths at Chicago's Henry Horner Homes; Jackie Whitworth, an AmeriCorps VISTA member in Freeport who organized a community group for low-income residents and an after-school writing program for youth; and South Beloit's Finnegan's RV Center, whose "Vets' Roll" project transports aging veterans to Washington, D.C., for the chance to visit the national memorials that commemorate their sacrifice and the sacrifice of their fellow service members.
Individual awards will be presented to one youth 18 years and under, one adult 19-54 years old, and one retiree or senior 55 years and older in each of the commission's five service regions in the state: Northeast, Northwest, East Central, West Central and Southern. National Service Awards will be presented to one AmeriCorps and one Senior Corps member in each of the five regions. One award will be provided to a for-profit business in each of the five service regions. Within each category, applications will be given special priority based on six areas: economic opportunity, education, environmental conservation, disaster preparedness and response, health, and veterans affairs.
Nominations are due to Serve Illinois by Jan. 31. Visit Serve.Illinois.gov for the nomination forms and more information. Recipients will be selected and notified by April 1. The governor and the Serve Illinois Commission will host a ceremony to honor recipients on April 28 at the executive mansion in Springfield.
The Serve Illinois Commission is a 40-member bipartisan board appointed by the governor and administered by the Illinois Department of Human Services. Its mission is to improve Illinois communities by enhancing traditional volunteer activities and supporting national service programs, including the Illinois AmeriCorps program.
"All citizens have an opportunity to recognize their ability and help strengthen their communities through voluntary service. Through Serve Illinois, we expand volunteerism throughout rural, suburban and urban Illinois, and involve people of all backgrounds, cultures and ages," said Brandon Bodor, executive director of Serve Illinois.
[Text from file received from the Illinois governor's office]