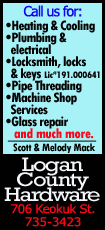 The momentum carried over to Wednesday, when the Tigers rode a balanced team effort to a 56-49 victory over Virginia Tech in Cassell Coliseum.

With the win, Clemson (12-4, 3-1) climbed into a tie for third place in the Atlantic Coast Conference standings — a position not many expected the Tigers to hold four games into league play.

"This group has worked really hard," Clemson coach Brad Brownell said. "They care about each other, and they care about what we're doing as a program. ...

"The league is going to be really hard, and we know that, but we're just going to keep grinding, trying to get better and see what happens."

Forward K.J. McDaniels, who entered the game averaging 17 points per contest, led the Tigers with 14 points.

Four other Tigers scored at least six points. Guard Rod Hall added 11 points and four rebounds.

Virginia Tech (8-8, 1-3) lost its third consecutive ACC game and fell for the fifth time in six games.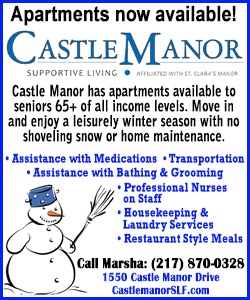 The Hokies shot worse than 37 percent in each of their previous four defeats. They improved by making 41.7 percent of their attempts from the floor Wednesday, but it wasn't enough to overcome a poor shooting night from their top two scorers. Forward Jarell Eddie and guard Adam Smith combined to shoot 2-for-11, contributing just five points.

Eddie, the team's leading scorer at 16.1 points per game, entered the evening shooting 26.8 percent in his previous four games. Eddie managed to perform even worse against the Tigers, finishing with three points on 1-of-6 shooting.

"I've just got to adjust to how teams are guarding me," Eddie said. "They know the scouting report. They know not to let me shoot. Guys are chasing me hard off of screens. I've just got to adjust to how teams are playing me and figure out a way to add to my game and score the ball."

Hokies guard Ben Emelogu provided some late theatrics, nailing a 3-pointer with 2:01 remaining to tie the score at 49.

Clemson guard Adonis Filer responded by hitting a floater off the glass and drawing a foul with 1:24 remaining. Filer made the free throw to give Clemson a 52-49 lead that it would not surrender.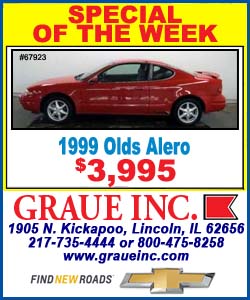 The Hokies lost all three games of their ACC homestand, and coach James Johnson watched his team lose several other recent close games.
"We've got to find a way to finish these games off whether they're at home or on the road," Johnson said. "We've just got to relax and play on offense. Eddie ... we've got to find a way to get him to put the ball in the hole."

Point guard Devin Wilson led the Hokies with 14 points. Center Joey Van Zegeren and Emelogu each added 11.

On the offensive ends, the first half was as unremarkable, as could be expected from two teams that struggle to score on a consistent basis.

Clemson's defense, which entered the game holding opponents to 35.9 percent shooting from the floor, clamped down on the Tech's scorers for extended periods of the game.

"We defended the (3-point shot) well," Brownell said. "I thought we did a pretty good job rebounding. ... I thought we defended very well. We're not a great offensive team, so we're going to go through some periods where we struggle to score."

At one point in the first half, the Hokies went 6:24 without a bucket before Van Zegeren broke the drought.

Van Zegeren, who gave Tech much needed production from the post in the first half, contributed eight points and four rebounds before the break.

Wilson gave the Hokies an early lead, knocking down back-to-back 3-pointers. The freshman made only three 3-pointers entering the game.

Wilson sat out the final minutes of the first half after picking up two quick fouls but finished with seven points before halftime.

NOTES: Clemson entered the game leading the NCAA in both scoring defense (53.9 points per game) and 3-point percentage defense (24.6 percent). ... The last time Clemson defeated Virginia Tech in Cassell Coliseum was Jan. 29, 2009. ... Up next: Clemson hosts Wake Forest on Saturday, and Virginia Tech visits Notre Dame on Sunday.
[© 2014 Thomson Reuters. All rights reserved.]
Copyright 2014 Reuters. All rights reserved. This material may not be published, broadcast, rewritten or redistributed.