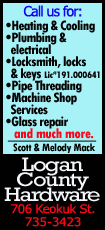 In sports, there is just something about two teams that are viewed as being at the top of their respective sports facing off against each other to see who, at that time, has the upper hand.

Friday night, another chapter will be added to that story.

When the game tips Friday night in Lober-Nika Gymnasium at Springfield Lanphier, the top two teams in Class 3A will square off. On the line, both Lincoln (14-0) and Lanphier (15-0) enter the game undefeated overall and in conference. The winner will stay perfect and have an advantage in the Central State Eight race. A Lincoln win would also allow head coach Neil Alexander to reach 700 career wins. Alexander reached 600 wins four years ago, also against Lanphier.

No matter what happens, it will also add another chapter to the rivalry between the Railers and the Lions.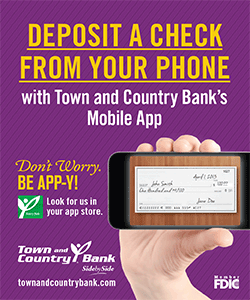 Most Railer fans will remember the 1996 matchup in sectional play, a three-overtime loss in which Lincoln connected for a still school-record 18 3-pointers. However, what fans remember most about the game was a shot that did not count, when my WLCN broadcast partner Josh Komnick hit a shot that was ruled to have come after the buzzer. Eighteen years later and folks still debate that call that ended what some call "the greatest high school game they have ever seen."
More recently, any discussion regarding Lanphier has revolved around Larry Austin Jr. The Tennessee-bound senior has increased his season scoring to over 24 points a contest. However, his performances against the Railers have not always been high-scoring. In six career games against the Railer defense, Austin has scored 53 points (8.8 ppg). He has been held to single-digit scoring over the past three games.
On the other side of that, in Austin's first game in the series, back in 2011, he watched Lincoln's Jordan Nelson drop a school-record 48 points in a win against the Lions. Later that season, in a game that was a bit closer, Brant Coyne hit a 3-pointer from the corner to send Lincoln to a season sweep with a 66-63 win.
The next season belonged to Lanphier. On an early February night, Lincoln took then-No. 1 Lanphier to the wire, falling 39-36.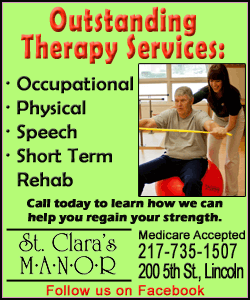 Then, there was last year's visit to Lober-Nika. In one of the most impressive defensive performances Railer Nation has seen, Lincoln held Austin and his teammates to seven — yes, just seven — points in the second half, using a 29-3 run at one point to come away with a 48-39 victory to help preserve their part of the claim to the conference title.
So, what will this season's first matchup provide? If the game lives up to the hype, we should be in for quite a show. The question is how many people will get to see that show.
According to published reports, the doors to Lober-Nika Gymnasium will open at 4:45 p.m. for ticket sales. There are not expected to be any advance sales, and you will only be permitted to buy the number of tickets needed for the group you are with. The sophomore game will start at 6, with the varsity scheduled at about 7:30. If you are planning on going, plan on getting there early. If you do not plan on going or arrive and are unable to get in, you can always catch the game on WLCN-FM 96.3 or WLCNonline.com.
Other items of interest for the game:
(Category ranks are conference ranks.)
Scoring
2: Austin, Lanphier, 24.3

3: Bishop, Lanphier, 18.9

5: Block, LCHS, 13.3

6: Bowlby, LCHS, 13.1

19: M. Cook, LCHS, 9.6

23: Wallace, Lanphier, 7.9

26: Olden, LCHS, 7.1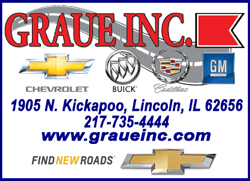 Field-goal percentage
2: Olden, LCHS, .619

3: Austin, Lanphier, .562

4: Bowlby, LCHS, .531

7: Millican, Lanphier, .510

14: M. Cook, LCHS, .473

16: Wallace, Lanphier, .466
3-point field goals
1: Bishop, Lanphier, 47

3: Bowlby, LCHS, 30

7: Block, LCHS, 22

10: M. Cook, LCHS, 18

14: Horchem, LCHS, 15

16: Olden, LCHS, 14

17: Austin, Lanphier, 12
[By JEFF BENJAMIN]
Click here to respond to this article.