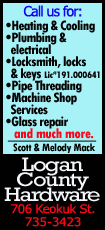 If the San Francisco 49ers are going to make it back to the Super Bowl for the second straight season, they must do something they haven't done in more than two calendar years: win in the deafening noise at CenturyLink Field.

Since the start of 2012, coach Jim Harbaugh's team has won in tough road environments like Green Bay, New Orleans, New England and last year's conference title game in Atlanta. But they have yet to win a game in their No. 1 rival's home stadium since Colin Kaepernick took over as starting quarterback midway through last season. In his two starts in Seattle, the 49ers have been outscored 71-16 and Kaepernick has thrown just one touchdown pass to four interceptions against the Seahawks' heavyweight defense.

San Francisco will be playing its fourth straight road game after traveling to Arizona in Week 17, then Green Bay and Carolina in the first two rounds of the playoffs. To stay in rhythm with their travel schedule, the team will head to Seattle Friday before the game instead of Saturday as they normally would when traveling within the Pacific Time Zone. Sunday's game will the third NFC Championship Game in as many years for the 49ers, making Harbaugh the first coach since the 1970 merger to get to the championship round in his first three seasons in the NFL.

"I block and tackle nobody," Harbaugh said this week. "And our players have done a phenomenal job, our coaches have done a great job and it's been a team effort where everybody does a little and it adds up to a lot. But it's a great zip code to live in, what our team has accomplished."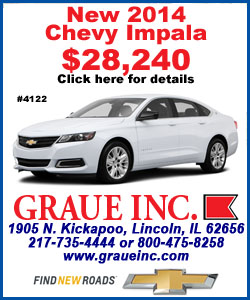 Their most recent blundering defeat at the Seahawks' home field came Sept. 15, when the home team outlasted the 49ers 29-3 in a penalty-ridden game that was close for three quarters before Seattle avalanched them with 17 points in the fourth. The next week the 49ers would fall at home to the Colts, giving them their first losing streak since Harbaugh took over in 2011.

The 49ers netted just 107 passing yards while incurring 12 flags for 121 yards leading to four Seahawks' first downs. But that was without wide receiver Michael Crabtree, who has since helped turn the passing game around. Following his 11-week absence while recovering from a torn right Achilles tendon suffered in May, Kaepernick's thrown nine touchdowns to two interceptions with a 95.5 passer rating. In the games prior to Crabtree's return, Kaepernick threw 14 scores to seven picks with an 86.6 rating.

"Crabtree is a weapon for our offense," wide receiver Anquan Boldin said. "He opens things up for so many guys. Myself, (tight end) Vernon (Davis), (wide receiver Quinton) Patton, even the running game. You have a guy like Crab out there, the defense has to spread out. We were able to hit some big runs in there also."

With Boldin and Crabtree playing at a high level, San Francisco might have its best receiving duo since Terrell Owens and Jerry Rice caught passes from Jeff Garcia in 2000. And the only time the 49ers have played the Seahawks with both receivers on the field combating that talented secondary, they churned out a 19-17 win in Week 14 at Candlestick Park.

In that game, also filled with penalties, Kaepernick fared much better. He completed 15 of 29 passes for 175 yards with one touchdown and interception. It was Crabtree's second game back and the quarterback completed just four of eight targets to the talented wideout. Boldin finished that game with six receptions for 93 yards, including a key 27-yard juggling grab over cornerback Richard Sherman that set up Davis' key touchdown before the end of the first half.

The biggest play in the game came in the fourth quarter down 17-16 when running back Frank Gore rumbled 51 yards from San Francisco's 31 to Seattle's 18 to set up the game-winning field goal.

"I think it was a statement game to the world just to let you guys know this is still our division. And until a team takes that from us we will continue to rep this division the right way," linebacker NaVorro Bowman said following the game.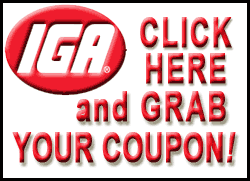 At that point, the 49ers were 9-4 while the streaking Seahawks suffered just their second defeat of the season and were 11-2. The defense held Russell Wilson and Co. to just 83 second-half yards.

Kicker Phil Dawson's four field goals ended up being the difference. That day, he set the team record for consecutive kicks made when he nailed four (23, 48, 52 and 22 yards) giving him 20 in a row. He snapped his steak at 27 when he hooked a 24-yard field goal just prior to the half during Week 17's 23-20 win over Arizona. He has since made all six of his attempts in the playoffs, including a game-winning 34-yarder as time expired in the wild-card round in icy Green Bay.

With two top-tier defenses slugging it out, deciding which NFC goes to the Super Bowl could come down to field goals. Dawson's looking forward to the opportunity after being on a playoff team just once during his 14-year career with the Cleveland Browns.

"This is fun," said Dawson. "I've watched way too much playoff football. We could go anywhere and I'd be excited to play. We've got guys that just embrace any challenge we have and there's not much talk about the road stuff."

The 49ers will head to Seattle as a much different team. Week 2's defeat came during their first road game of the season and was the first of four losses to playoff teams. Now San Francisco streaks to Seattle having won eight straight with their last loss coming Nov. 17 against the New Orleans Saints, the same team that fell to the Seahawks in the divisional round of the playoffs.

But despite the team's recent struggles in their building, the 49ers and their head coach feel confident about their ability to make it back to the Super Bowl after coming up five yards short from the franchise's sixth championship last February.

"Our preparation is what we'll lean on for every game that we play," said Harbaugh. "And having a great day at practice today. Meetings have been outstanding. We're going to try to make those the best of the season. Make our practice the best of the year. Make our drills the best drills we have had all season. That's where we get confidence from."

SERIES HISTORY: 31st meeting, first in the playoffs. The series is tied at 15. Seattle has won the last two at CenturyLink Field, but the 49ers have won five of the last seven overall.

NOTES, QUOTES

—The 49ers went 0-4 against teams that went on to make the playoffs when wide receiver Michael Crabtree was out of the lineup, averaging just 201 yards of offense. Since he's returned, they have averaged 355 yards and have gone 7-0. His best performance of the season came against the Packers when he netted eight receptions for 125 yards in the first round of the postseason.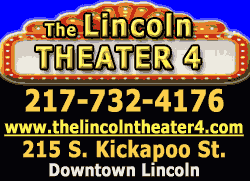 "That was the vision going in, him on one side, me on the other (tight end) Vernon (Davis) working the middle of the field," said wide receiver Anquan Boldin. "It's tough on defenses when you have two guys outside capable of having big games, and then you have Vernon inside matched up with linebackers. So, it gives defenses fits."

Going against the league's No. 1 passing attack, San Francisco will need all hands on deck to try to get chunk yardage down the field. In Week 2's loss, receiver Kyle Williams (since released and signed by Kansas City) finished leading the team with four receptions for 39 yards. In December's win, Boldin and Crabtree combined for 133 receiving yards.

—San Francisco's defense might be playing its best ball of the season in these playoffs. In Sunday's win in Carolina, they allowed just 72 yards of offense prior to the Panthers' meaningless 59-yard drive when time expired. They shut out the home team in the second half of that game, just as they did in Dec. 8's win over the Seahawks and last year's NFC Championship Game in Atlanta.

"I think what we experienced last year, getting to a Super Bowl and understanding what it took to get there to beat the Falcons, it took everything we had," linebacker Patrick Willis said. "And I think we understand that this game, especially playing against a rival, a team in our division who we play twice a year, we understand what kind of football team they are. And we just know what it's going to take to get it done."

Willis and fellow All-Pro NaVorro Bowman both had a team-high 11 tackles in the 23-10 win over the Panthers in the divisional round. Their days were highlighted by Bowman's key third-quarter sack and Willis' interception of quarterback Cam Newton on his team's first possession.

"As the game goes on, we wake up as a defense," Bowman said. "We play even harder, we get stronger and I think we started understanding what they were doing later on in the game, playing to it and making plays."

—While the media is very interested in the renewal of the rivalry between 49ers coach Jim Harbaugh and Seahawks coach Pete Carroll, Harbaugh insists it is a thing of the past. He discredited any accounts of animosity between the two successful coaches that brought their success from college to the NFL.

"Animosity, no, erroneous, erroneous. It's football. It's competition. It's winning," Harbaugh said Wednesday.

The "rivalry" dates back to their time as head coaches of USC and Stanford, when Harbaugh beat Carroll's Trojans in 2009 on the road 55-21 and attempted a late (and successful) two-point conversion despite being up by a comfortable margin. As the two went to midfield to shake hands following the game, Carroll reportedly asked Harbaugh "What's your deal?" and it generated Internet and media fodder for years to come.

Now with a Super Bowl trip on the line, Harbaugh and his players won't let their rivalry with the Seahawks get in the way of their ultimate goal.

"There's no question there's a lot of hostility between us, but at the end of the day they're another football team. So, there's always going to be dislikes," said Willis. "They're an opponent of ours and we want to win. If we weren't in this race right now there'd be no doubt that if they were playing against someone else, I would wish them well because it's in our division. But it's us playing, so there's not going to be any like at all there."

Boldin, new to this rivalry but a veteran of the famed Ravens and Steelers battles, promises not to let emotion get the best of him on the field Sunday.

"Just playing football. You just don't get caught up into that stuff. You play the way that you normally play and you let them be themselves," he said.

"It'll always be that way when you have two good teams in the same division. You play each other a couple times a year and if you're good enough, possibly three times a year. It was the same way when I was in Baltimore playing against Pittsburgh. You respect each other as foes, but there is really a dislike."

BY THE NUMBERS: 7 — Postseason touchdown receptions by TE Vernon Davis, tying Dave Casper for the most in NFL history.

QUOTE TO NOTE: "There is a subset of questions other than the question, 'Will Carlos start if he's ready to play?' In terms of do you come back at 100 percent, 90 percent, 95 percent, that'll all be determined out on the practice field. Those subset of questions will be answered out there." — Coach Jim Harbaugh on whether CB Carlos Rogers will be able to play against the Seahawks.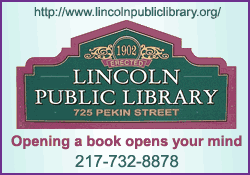 STRATEGY AND PERSONNEL

INJURY IMPACT

—CB Carlos Rogers resumed practicing Wednesday for the first time in over two weeks after sustaining a right hamstring staring in the Week 17 win over the Arizona Cardinals. He hopes to play Sunday, but will have to re-earn his starting job after the defense has played so well in its first two playoff games.

—CB Perrish Cox has gotten time as the team's nickel corner with Carlos Rogers shelved. Rogers usually starts opposite Tramaine Brock in base situations and moves to the slot in three-wide receiver situations.

"We'll practice and the players that we feel give us the best opportunity in certain situations, nickel, dime, base, we'll play in there," said coach JJim Harbaugh.

—FB Will Tukuafu also practiced in a limited capacity Wednesday after suffering a left knee injury after just three snaps in the 23-10 win over Carolina Sunday. "I'm preparing to play. I'm here, you know what I mean? So if I wasn't going to play, I wouldn't be here," Tukuafu said, declining to offer specifics of his injury, including the results of his MRI from Monday. Tukuafu, a 290-pound converted defensive lineman, made his first career reception in the right flat during the first quarter Sunday, but had his left leg rolled up on by Captain Munnerlyn. He did not return to the game. His status is day-to-day.

GAME PLAN

To open the running lanes for Frank Gore and the running game, the 49ers will hope having WRs Anquan Boldin and Michael Crabtree on the outside can take the Seahawks out of their single-high safety look and move safety Cam Chancellor out of the box. San Francisco started the Carolina game pass heavy in the first half before throwing just four times in the second. Gore finished with 84 yards rushing after netting just 17 in the first quarter against Carolina's second-rated defense.

Opening those lanes could also include using Vernon Davis on explosive plays downfield. Davis led NFL tight ends with six touchdowns of 20 yards or more according to Pro Football Focus.

Defensively, the 49ers are the least blitzing team in the NFL, sending extra pressure just over 16.2 percent of the time while the league average is 34.1 percent. But in their two games against the Seahawks, defensive coordinator Vic Fangio blitzed 32 percent of the time hoping to thwart the running game.
Slowing the Seahawks starts with Marshawn Lynch, who has been as successful against the 49ers as any running back in the league. The 49ers have not allowed a 100-yard rusher this season. Lynch was the last player to do it in last December's 42-13 win in Seattle. The Seahawks own the league's No. 28 passing attack that averages 194.3 yards per game, meaning the 49ers will try to force quarterback Russell Wilson to beat them with his arm by containing him inside the pocket.

MATCHUPS TO WATCH

—Seahawks CB Richard Sherman vs. 49ers WR Anquan Boldin and/or Michael Crabtree: No corner in the league had more interceptions than Sherman (8). But even more impressive, those interceptions came on just 58 targets, tied for the sixth-fewest in the NFL. Sherman won't be shadowing a single receiver, instead lining up on the left side of the formation going against the strong-side receiver. That position will vary between Crabtree and Boldin, who match up well given their physical styles and strong hands that attack the ball. The 49ers have had 100-yard receivers in each of their seven postseason games under coach Jim Harbaugh, including at Green Bay and Carolina. If quarterback Colin Kaepernick can avoid throwing any interceptions to Sherman and Co., the 49ers will give themselves a strong chance to win the game.

—49ers ILBs Patrick Willis and NaVorro Bowman vs. Seahawks RB Marshawn Lynch: Lynch finished the regular season with 301 rushing attempts, good for second in the NFL behind LeSean McCoy. That means the Seahawks are likely to continue to pound the ball against the 49ers defense much like the Packers did in the second half of their game. San Francisco held RB Eddie Lacy to 81 yards on 21 attempts and will need to hold Lynch to a similar number and force Wilson to beat them through the air. Bowman and Willis rank as two of the league's premier inside linebackers against the run and will have their hands full trying to contain Lynch and taking away some of the Seahawks' offensive balance that breeds their success.

—49ers offensive line vs. Seahawks defensive front: Aside from playing against the Seahawks' vaunted defense, the biggest issue with playing in CenturyLink Field lies in communication at the line of scrimmage. Specifically, center Jonathan Goodwin faces the challenge of trying to change protections amidst the intense noise provided by the crowd. The 49ers have not been good at protecting Kaepernick in Seattle. That must change if they hope to avoid turnovers and losing the key battle of field position. Seattle sacks the quarterback 7.5 percent of their snaps, good for sixth-best in the NFL. The 49ers will have to keep Kaepernick upright in order to give themselves a chance.
[© 2014 Thomson Reuters. All rights reserved.]
Copyright 2014 Reuters. All rights reserved. This material may not be published, broadcast, rewritten or redistributed.