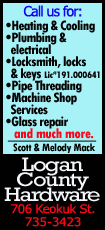 Noah had 26 points and 19 rebounds — both season highs — in leading his Chicago Bulls to a 128-125 triple overtime victory against the Orlando Magic.

Noah played 49 minutes and added six assists, two blocks and two steals, making sure a very long night had a very happy ending.

"We found a way. We just found a way," an exhausted Noah said after the game. "When your career is over, all you really have are the memories. We'll remember this game. There's no better feeling than winning a basketball game like this."

The Bulls (18-19) erased a 15-point, second-half deficit to win for the sixth time in the last seven games — four out of five since trading leading scorer Luol Deng.

"It's physically taxing (to play a triple overtime). I'd hate to be on the other side right now," Noah said. "But we kind of came back from the dead."

The Bulls trailed in both the first and third overtimes before sealing the victory. It was their second triple-overtime game of the season. They lost last month to the New Orleans Pelicans, 131-128.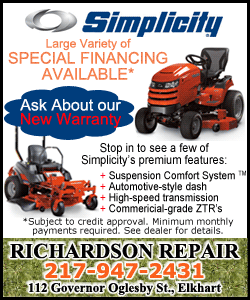 Unheralded rookie forward Tony Snell scored five points — including an opening 3-pointer — in the third overtime for the Bulls. Guard Jimmy Butler, who had 21 points, hit a pair of free throws with 0.4 seconds remaining to end the game.

Butler played a franchise record 60 minutes and 20 seconds. It also was the most minutes played by anyone in an NBA game this season. With the Bulls leading 126-125, Butler came from across the court to block the 3-point shot by Glen Davis with :02.8 remaining in the final period.

"I'm just glad it didn't go another overtime," Butler said. "But I'm not going to complain. It's great to be wanted. It's what I've always wanted to do, play in games like this for a good team. We're a bunch of grinders and we did it tonight."

Rookie guard Victor Oladipo scored a career-high 35 points and veteran guard Jameer Nelson scored a season-high 31 for the Magic (10-30).

Oladipo, the No. 2 overall pick in the NBA Draft, hit 15-of-24 shots, and added eight assists. Bulls forward Carlos Boozer had 23 points.

Davis tied the game at 119 on a 3-point basket with 4.2 seconds remaining in the second overtime. Noah had scored with a tip-in for the 119-116 lead with 50 seconds remaining.

The Magic led by three points late in the first overtime, but Bulls forward Mike Dunleavy tied it at 111 when he hit a wide-open 3-pointer with 13 seconds remaining. The Magic failed to get a shot in response, sending the game into the second overtime.

Nelson had tied the game at 101 when he hit a 20-foot jumper with 11 seconds remaining in regulation, sending the game into the first overtime.

The Magic lost their ninth consecutive game, but ended a six-game streak of losing by at least 16 points.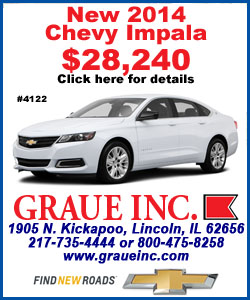 "We talked about validation and winning and losing," Magic coach Jacque Vaughn said. "You feel for the guys. You want them to get a win underneath them, but we got better tonight. There were a lot of good things, a lot of positives, along the way."

The lead changed hands seven times in a close fourth period as both teams struggled to stop the other. The Magic shot 56.4 percent from the field in regulation against the second stingiest defense in the NBA.

The Bulls hit a season-high 12 3-point shots.

Snell, who hardly played in the first three periods, hit a pair of 3-pointers and scored eight points in the fourth quarter to spark the Bulls.

The Magic led 80-73 going into the final period after hitting 14-of-19 shots in the third when Oladipo scored 12 points.

The Magic led by as many as 15 points midway in the third quarter after getting back-to-back baskets from Oladipo. The Bulls responded with back-to-back 3-pointers from Dunleavy and Butler.

The Magic led 49-46 at intermission, riding a good start by their starting backcourt. Nelson had 15 points in the first half. Oladipo had 14 points in the second quarter after missing his only shot in the first.

Boozer had 12 points in the first quarter when the Bulls led by as many as 10 point early, capitalizing on seven Magic turnovers in that opening period. Noah had 10 points and nine rebounds by halftime.

The Magic were without their leading scorer (Arron Afflalo) and leading rebounder (Nikola Vucevic). The Magic beat the Bulls last month in Chicago.
NOTES: Bulls F Carlos Boozer played Wednesday after missing the morning workout because he was sick. . ... Bulls coach Tom Thibodeau brushed off the speculation before the game that G Derrick Rose could return to practice with the team at some point this season. Rose is recovering from knee surgery Nov. 25. "I'm not going to speculate on that," Thibodeau said. "He's doing great, but it's a step-by-step process. He has to concentrate on his rehab." Although the Bulls already have ruled him out for the season, Rose earlier this month talked about a possible late-season return. ... Magic G Arron Afflalo, the team's leading scorer, missed his third consecutive game with an ankle sprain. Magic C Nikola Vucevic, the team's leading rebounder, missed his fifth consecutive game, still recovering from a concussion. Going into Wednesday, the Magic were 0-10 this season in games which Vucevic did not play. ... The Magic were coming off a winless five-game road trip in which they were outscored by an average of 20.2 points. Their last six losses all have been by 16 points or more. The NBA record for most consecutive losses by at least 15 points is seven, accomplished by the Charlotte Bobcats last season.
[© 2014 Thomson Reuters. All rights reserved.]
Copyright 2014 Reuters. All rights reserved. This material may not be published, broadcast, rewritten or redistributed.