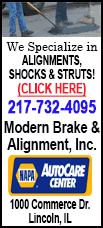 "We absolutely lost it for a while," Rivers said.

The Clippers regrouped and found their stroke again late, rallying for a 129-127 victory Wednesday night at Staples Center.

Two free throws by guard Jamal Crawford with 11.2 seconds left were the difference as the Clippers won their fourth in a row and snapped the Mavericks' three-game winning streak.

"I really can't explain that game," Rivers said. "That was one of those games where you throw the kitchen sink and try everything. We were making shots, they were making shots, and we end up making enough to win."

Guard J.J. Redick, who finished with 33 points, sinking seven 3-pointers, hit a trey with 34 seconds left to cut the Mavericks' lead to 127-126.

Crawford was fouled by forward Shawn Marion on a drive to the bucket, and he put Los Angeles on top. Guard Jose Calderon had a chance to win it for Dallas, but he missed a 3-pointer with 3.9 seconds remaining.

"Basketball is a humbling game," said Crawford, who struggled through 4-of-13 shooting from the floor. "The same shots you make in practice and in other games, sometimes it just doesn't go your way. The one thing I love about my teammates and coaching staff is they just stay with it. (Rivers) has a lot of patience. He lets me kind of wade through (a shooting slump). Hopefully I kind of made him look good in the end for still believing in me."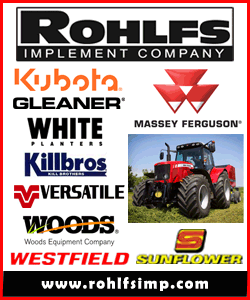 Forward Blake Griffin scored 23 points, handed out eight assists and grabbed seven rebounds, while reserve forward Matt Barnes scored 25 for the Clippers (27-13). Crawford finished with 16 points.

Forward Dirk Nowitzki led Dallas with 27 points and eight rebounds. Center Samuel Dalembert added 20 points and seven rebounds. Guards Jose Calderon had 16 points, and Monta Ellis had 13 points and 13 assists.

"It was just one of those games," Dalembert said. "Things happen. So many things happened."

Barnes nailed back-to-back 3-pointers to give Los Angeles a 100-91 advantage with 2:47 remaining in the third, but Dallas scored 15 consecutive points for a 106-100 lead two minutes into the fourth quarter.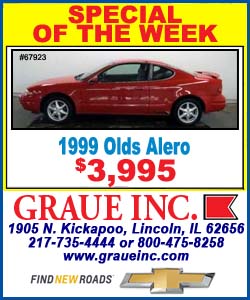 Dallas (23-17) continued to pour it on with a 23-4 surge, capped by a three-point play by reserve center Brandan Wright with 4:49 remaining in the game that made it 123-106. That is when the Clippers launched their rally.

"When you score a 127 points, it should be a win," said Marion, who returned after missing four games with a shoulder injury. He scored 14 points in 33 minutes. "They did a good job of taking us out of our game. But at the same time, we had good looks. Some of them just came out."

Said Crawford, "We had every reason to fold. ... Things just weren't going right. The coaches kept saying, 'Keep believing. Keep hanging in there.' We became the aggressors and seemed like they backed up a little bit. We just continued to apply pressure."

Los Angeles owned a 76-64 lead early in the third quarter after an alley-oop dunk by center DeAndre Jordan, but the Mavericks put together a 19-8 run capped by a dunk by Marion to pull to within 84-83 midway through the quarter.

Tempers flared in the second quarter when Griffin and Dalembert got tangled up beneath the Clippers' basket and had to be restrained. Dalembert received a technical foul.

"When things got a little chippy, I thought we buckled down and played better," Griffin said. "That's the reason for us coming back."

Both teams shot well. The Clippers hit 17 of 34 3-point attempts, while the Mavericks made 12 of 25 (48 percent). Overall, Los Angeles shot 50.6 percent (42 of 83) compared to 52.6 percent (51 of 97) for Dallas.

NOTES: The Clippers are nearing a deal with free agent F Hedo Turkoglu, coach Doc Rivers said. Turkoglu is expected to join the club before it embarks on a seven-game road trip beginning Friday against the New York Knicks. Turkoglu's addition will probably result in the release of G Maalik Wayns or G Darius Morris, both of whom recently signed 10-day contracts. ... Injured Mavericks PG Devin Harris is close to making his season debut. Harris, out due to a toe injury, did not play against Los Angeles and is already ruled out of Friday night's game against the Phoenix Suns. He possibly could play Saturday in Dallas' home game against the Portland Trail Blazers. ... In five games starting in place of injured PG Chris Paul, Los Angeles PG Darren Collison is averaging 16.6 points and 7.2 assists.
[© 2014 Thomson Reuters. All rights reserved.]
Copyright 2014 Reuters. All rights reserved. This material may not be published, broadcast, rewritten or redistributed.