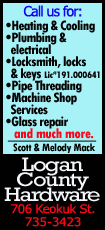 It was how his two-part act of heroism transpired that caught even the Denver big man by surprise.

Hickson stripped Golden State point guard Stephen Curry at the top of the key and raced 70 feet for a layup with 48.7 seconds to play, short-circuiting a Warriors rally and lifting the Nuggets to a 123-116 win Wednesday night.

The Warriors lost hours after they announced the acquisition of guards Jordan Crawford and MarShon Brooks from the Boston Celtics in a three-team deal that saw Golden State backup point guard Toney Douglas move to the Miami Heat.

The Nuggets, who lost three consecutive games in Oakland while dropping a first-round playoff series last season, trailed 116-115 before Hickson got into the Golden State interior for a short jumper that gave Denver a one-point lead with 1:04 to go.

The Warriors then put the ball in the hands of Curry, who attracted the 6-foot-9 Hickson in a switch. Before Curry could use his quickness to get away from the taller foe, Hickson swiped the ball and ran downcourt for the critical hoop that put the Nuggets up 119-116.

"The time before, he stepped back and got a 3," Hickson said of Curry's final hoop of the night, a 3-pointer that triggered a late Golden State run. "Push up. I wanted to push up on him. I knew I had help at the rim."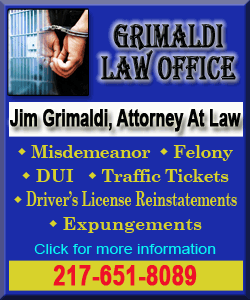 Turns out, he didn't need it. And to his surprise, he didn't need any help getting the ball to the basket, either, even as he was being chased by Golden State forward Harrison Barnes.

"Dribbled all the way right-handed. You saw that, right?" Hickson said with a laugh. "If I try to go with the left hand, the ball would have wound up in the third row."

Fouled on the play by Barnes, Hickson missed the free throw, but Denver small forward Wilson Chandler was able to keep the rebound alive, swatting it back to teammate Randy Foye.

Nuggets guard Ty Lawson missed a jumper with 24.9 seconds left, but instead of the Warriors grabbing the rebound that would have given them a chance to tie, Hickson snatched his 24th board of the night, allowing Denver to ice its sixth win in seven games from the free-throw line.

"Had some good bounces going my way," Hickson said of his career-best rebound total, the most by a Warriors opponent this season. "We figured the first team to play defense was going to win it."

The Warriors, who lost for just the second time in 12 outings, went without a field goal after power forward David Lee pulled them within 115-114 with a layup with 1:40 to go.

Fouled on the play by Hickson, Lee missed the potential game-tying free throw, but he made a pair 27 seconds later for the 116-115 advantage that preceded Hickson's late heroics.

"Steph turned it over," Warriors coach Mark Jackson said of the game-changing play, "but I'll live with JJ Hickson defending him on the perimeter. (Curry) didn't make the play. That pretty much summed up our night."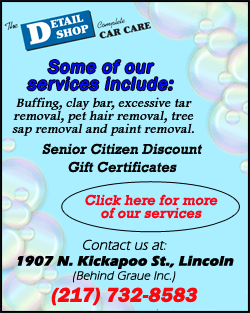 Hickson had 13 points to go with his 24 rebounds. Lawson also recorded a double-double for the Nuggets (20-18) with 22 points and 11 assists.

Backup guard Nate Robinson led Denver with 24 points. Chandler added 22, and Foye scored 21.

Robinson (three) and Foye (four) combined for seven 3-pointers as the Nuggets buried 12 of 24 from beyond the arc to outduel the Warriors, who misfired on 19 of their 28 3-point attempts.

"Defensively, that's as bad as it gets," Jackson said. "Four guys score 20 and one guy gets 24 rebounds. They scored in transition, they scored in the paint, and we couldn't control or contain the pick-and-roll. It was a bad display by us."

Lee led the Warriors (25-15) with 28 points and 11 rebounds. Curry finished with 24 points, and backcourt mate Klay Thompson had 21.

The Nuggets took a 91-82 lead into the fourth quarter but saw the advantage whittled to one in the first 2:48 of the period. Golden State reserve forward Draymond Green had a 3-pointer and a three-point play in the 11-3, period-opening flurry.

Robinson then caught fire. First he buried back-to-back 3-pointers and teamed with Foye for all nine points of a 9-2 run that reopened a 103-95 advantage. Then he contributed four hoops in a three-minute stretch after which the Nuggets led 113-105.

A 3-pointer by Curry started Golden State on an 11-2 run, which was culminated by Lee's two free throws at the 1:13 mark, setting the stage for Hickson's heroics.

NOTES: PG Ty Lawson's double-double was his seventh in the Nuggets' last eight games. ... Reserve G Nate Robinson was one of four Nuggets to score 20 or more points, totaling 24 in just 23 minutes. The last time the Warriors had four players with 20 or more points in a game, Robinson was one of them on April 14, 2012, against the Los Angeles Clippers. ... Guards Jordan Crawford and MarShon Brooks, acquired Wednesday from the Boston Celtics in a three-team trade, are scheduled to join the Warriors in Oklahoma City on Thursday and suit up for Friday's game against the Thunder. ... Crawford and Brooks are expected to add firepower to an offensively challenged Golden State second unit. The Warriors' backups were outscored 41-30 by their Denver counterparts Wednesday. ... Despite taking on $3.5 million in salary and giving up just $1.6 million, the Warriors remain more than $2 million under the NBA's luxury-tax threshold. ... Nuggets SF Wilson Chandler, who missed consecutive games last week with a hip injury before returning as a backup Monday in Utah, was back in Denver's starting lineup, replacing Quincy Miller.
[© 2014 Thomson Reuters. All rights reserved.]
Copyright 2014 Reuters. All rights reserved. This material may not be published, broadcast, rewritten or redistributed.