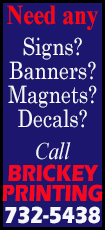 When forward Nick Young was kicked out in the first half after scuffling with several Phoenix Suns following a hard foul from rookie center Alex Len, the Lakers' bench was shortened further, and Los Angeles' 13-point, second-quarter lead didn't last long.

Phoenix guard Gerald Green scored 16 of his season-high 28 points in the third quarter, and the Suns used a 9-0 run midway through the fourth quarter to beat the Lakers 121-114.

Suns forward Markieff Morris had 17 of his 24 points in the first half, and center Channing Frye produced 10 of his 20 in the fourth quarter.

Phoenix guard Goran Dragic finished with 18 points, 10 rebounds and seven assists. He scored eight points during an 18-8 Phoenix run down the stretch to finish off the win.

Dragic was also in the middle of things when emotions boiled over with 7:33 left in the first half.

Len tried to block Young's fast-break dunk attempt but caught Young in the head instead. Young hit the ground hard, then popped up immediately looking for Len. He was intercepted by Markieff Morris and Phoenix forward Marcus Morris, but Young persisted and took a swing with an open hand that connected with the head of Dragic.
After a long delay to review the replay, Young and Len were ejected, and Marcus Morris picked a technical foul.

After the game, Young said he felt he had no choice but to defend himself because none of his teammates were in the area.

"It was a hard foul, and I just reacted. What I'm mad about is it was one-on-five," Young said. "If just felt like if somebody would have gotten in the middle, it wouldn't have escalated that much.

"I felt bad for Dragic. He was the last person right there, and I didn't throw a punch. I was trying to shove people out of the way. I was being pushed, and I was being pushed back, and it was more of me trying to get out. It was more of a push, but it happened and I feel bad."

Los Angeles coach Mike D'Antoni didn't agree with Young's view of things.

"You don't fight in this league, and it wouldn't help us to lose two or three more guys right now," D'Antoni said. "I hate that Nick feels that way, but I'm sure he's at the moment just talking."

Green said Len or any other Suns player would find no shortage of help in such a situation.

"If you mess with one of us, all of us will be there," Green said. "Everyone on the bench wanted to jump off the line, but you aren't trying to get fined. I hate that it happened to the rookie (Len), I don't think it was intentional. Hope the NBA doesn't do anything, but if they do, I'll take care of it."

The Suns returned home after losing four of five on an Eastern road trip, and they beat the Lakers for the sixth straight time at US Airways Center.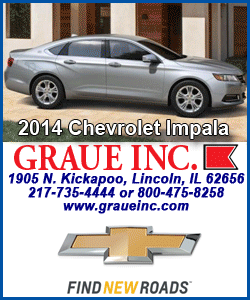 Center Pau Gasol had 24 points and forward Wesley Johnson added 22 for the Lakers, who lost their sixth consecutive game and fell for the 12th time in 13 games. Phoenix was the first stop on their seven-game road trip.

Johnson and guards Kendall Marshall and Jodie Meeks all played at least 43 minutes for the short-handed Lakers.

Center Chris Kaman added 18 points for the Lakers, and he tied the game for the final time at 93-93 on two free throws with 9:22 left. The Suns reeled off the next nine points in a row, with guard Ish Smith capping the run with two layups, one off a steal. Phoenix carried the lead home.

"We were kind of working out the kinks today," Frye said. "They're a tough team because of the way they can score. Markieff and Ish played great tonight, Gerald got hot there. It's time for us to get the grit back in our game."

The Suns led by as many as eight in the first quarter thanks to nine points from Markeiff Morris. The Lakers closed the period on a 9-0 run, with a baseline hook shot by Kaman giving them a 27-26 lead.

The Lakers went on a 21-8 run after the ejection. Marshall sank two 3-pointers during the run, and his second one with 2:54 left in the half gave Los Angeles a 56-43 lead.

However, the Suns ended the half on a 7-0 run and outscored the Lakers 34-24 in the third, with Green leading the way.

NOTES: Suns G Leandro Barbosa, who scored 21 points in 30 minutes Monday in New York, suffered a sprained right shoulder late against the Knicks, and he didn't play Wednesday. Coach Jeff Hornacek said he hoped Barbosa could play Friday against the Dallas Mavericks. ... D'Antoni knows what the Suns are missing without injured G Eric Bledsoe. Los Angeles is on its sixth point guard (Kendall Marshall) with Steve Blake, Kobe Bryant, Jordan Farmar, Xavier Henry and Steve Nash all out due to injuries. "Anytime you miss your point guard, it's going to hurt you. We've been missing five of them," he said. "(Goran) Dragic will take over for them, but when you have two guys and suddenly you don't have one to back him up, that's where it hurts them." ... Dragic failed to score 20 points for just the third time in 10 games. ... D'Antoni on the seven-game road trip that began Wednesday: "You don't want to say, 'OK, that game we can't win.' We try to win them all. But at the same time, we would like to have a winning record. We might get some guys back after that and go from there."
[© 2014 Thomson Reuters. All rights reserved.]
Copyright 2014 Reuters. All rights reserved. This material may not be published, broadcast, rewritten or redistributed.