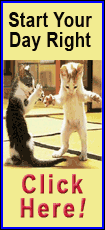 Harden's 14-foot jumper with 28 seconds left — set up when the Pelicans switched on a pick-and-roll and left the shorter Austin Rivers on the defensive end against the 6-foot-5 Harden — gave Houston the lead for good, 102-100.

"I was reading what the other four players were doing, and they all stayed home," Harden said, describing his open jumper over Rivers' outstretched arms. "It was mano-a-mano. The coaches do a great job of drawing up plays and putting me in great position to be successful."

The Rockets (26-14) outscored the Pelicans 11-1 in the final 2:50, erasing a 10-point New Orleans lead. That late surge sent the Pelicans (15-23) to their seventh consecutive loss. Forward Terrence Jones added 25 points for Houston.

Gordon scored 22 of his season-high 35 points in the first half, but he was held to just one field goal in the fourth quarter — a 20-foot jumper — as the Rockets began blitzing him on the pick-and-roll and forcing him to give up the ball.

"We tried to get the ball out of Gordon's hands," said Houston coach Kevin McHale. "He was a handful tonight. We were trying to trap him on any pick-and-roll. We were just trying to get the ball out of his hands and have him make plays for others."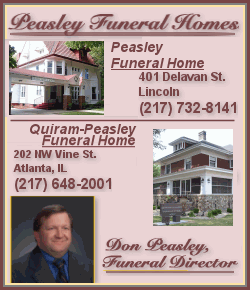 Missing three major players who produce an average of 50 points per game — forward Ryan Anderson, point guard Jrue Holiday and guard Tyreke Evans — the Pelicans had only one other consistent scoring option besides Gordon in forward Anthony Davis. But Davis' 24 points weren't enough to get the Pelicans over the hump.

"It's especially tough when there's so much attention on Eric and A.D.," Pelicans coach Monty Williams said. "Other guys have to knock down shots. When Eric's getting trapped like that, it should be easier for everybody, and it just wasn't. We just didn't knock down our shots."

While Gordon and Davis were a combined 19 of 24 from the floor, the rest of the Pelicans went 16 of 53 (30.1 percent).
Gordon did not score in the final 5:38, and, with his team down 103-100, he did not touch the ball on the final possession. Forward Darius Miller had an open look at a 3-pointer from the right wing, but the ball clanged off the iron. Miller was 1 of 6 on the night.

"We were just trapping Gordon and getting the ball out of his hands," Harden said. "He had it rolling, and we had to do something to kind of slow him down and make him be a passer. Credit to CP (Chandler Parker) and our bigs. They did a good job of containing him and making him pass the ball, and we got some turnovers and some easy baskets."

Gordon said it was tough going from a force — scoring 33 points in the first three quarters — to little more than a decoy down the stretch.

"Toward the end of the game, we were just trying to figure out who could get the best shot off," Gordon said. "Whenever I touched the ball at the end, they started double-teaming me. I feel if a team plays me straight up, I could do this almost every night. I've done it before."

When Pelicans guard Brian Roberts converted a three-point play with 3:06 left, New Orleans led 99-92. But Harden hit a coast-to-coast layup after a blocked shot and then made two free throws, and Parsons hit a driving jumper in the lane to cut the deficit to 99-98 with 1:33 left.

After a Gordon turnover, Harden gave Houston a 100-99 lead with two foul shots with just under a minute left. Davis tied the game at 100 by converting one of two free throws with 47 seconds left.

On the next possession, the Rockets worked the ball into Harden's hands. He took one jab step and then nailed a 14-footer over Rivers with 28 seconds left to give the Rockets the lead for good.

NOTES: Rockets PG Aaron Brooks sat out the game with a sore left knee. ... With PF Ryan Howard (herniated disk), PG Jrue Holiday (stress fracture in right leg) and SG Tyreke Evans (sprained left ankle) all out, the Pelicans are relying on PF Anthony Davis for much more offense. Davis had recorded at least 20 points and 10 rebounds in four of his previous five games. "He's looked like a different player," said Houston coach Kevin McHale. "He's making a lot more shots; he's seemed aggressive offensively and much more sure with the ball. Last year he looked very uncertain, and this year he's looked very certain. He's just way more confident." ... New Orleans coach Monty Williams said Davis is ready to assume a larger offensive role. "He's more than capable of taking on more," Williams said. "He's going to have to learn how to play against the defense when it tries to take him out. San Antonio loaded the paint (Monday night), and that's when he needs to be a facilitator."
[© 2014 Thomson Reuters. All rights reserved.]
Copyright 2014 Reuters. All rights reserved. This material may not be published, broadcast, rewritten or redistributed.