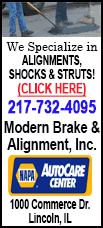 "I think we've turned a corner," said the rookie, who scored his second goal of the season. "We have almost everybody back healthy, we're close anyway. The team had a bit of a flu bug going around and we ended up battling through it. We're on an upswing now."

The Maple Leafs (24-20-5) could not hold a 3-2 lead, allowing Buffalo center Cody Hodgson to tie the game with a power-play goal in the first minute of the third period.

The Maple Leafs then held off the Sabres (13-27-6) for the rest of the third.

"The third period was our best period," Sabres coach Ted Nolan said. "We had territorial advantages. We just couldn't find that fourth goal."

Right winger Phil Kessel and left winger Nikolai Kulemin also scored for the Maple Leafs in regulation time. Left wingers Matt Ellis and Matt Moulson added goals for the Sabres in regular time.

Center Tyler Bozak scored the third and decisive goal in a shootout for the Maple Leafs while the Sabres managed only one shootout goal in two attempts. The Maple Leafs are 9-4 in shootouts this season.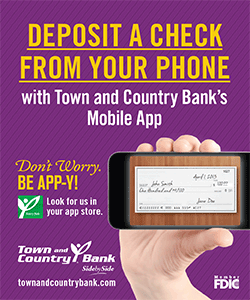 "We try not to go into the shootouts," defenseman Cody Franson said. "But we've been very fortunate with our shootouts this year."

"I don't think you can ever get into those situations and feel comfortable," Maple Leafs coach Randy Carlyle said. "We're fortunate this year that our record in shootouts is a strong positive for our hockey club. It's earned us I don't know how many extra points but it's been a lot of extra points gained by it."

Goaltender James Reimer, who started in the Toronto goal for only the second time this month, stopped 27 shots in regulation and overtime. Buffalo goaltender Ryan Miller made 36 saves, although he allowed all three shooters he faced in the shootout to score.

Left wingers James van Riemsdyk and Joffrey Lupul as well as Bozak, scored in the shootout to send the Sabres to their second loss in a row. Moulson scored on the first Sabres attempt in the shootout, but Reimer stopped Hodgson on their second try.

The Maple Leafs led 3-2 after each team scored twice in the second period, but Buffalo tied the game at 0:43 of the third on a power play. Hodgson put in his 10th goal of the season from an extreme angle at the right side of the net. Toronto defenseman Dion Phaneuf was off for hooking, a penalty that came near the end of the second period.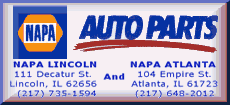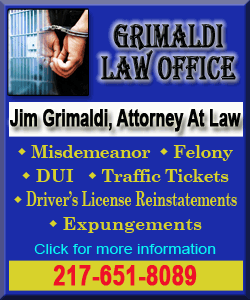 "They got a lucky one on that third goal there," Franson said. "Early in the year that probably would have put a hole in our sails. But we're maturing as a group, we stick with it and battle it out."

"I think for the most part our group played a pretty solid game," Sabres defenseman Tyler Myers said. "The way we played at the end that's the way we want to play every game. I like the fact that we didn't back off at any point and we kept pushing not matter what the situation was. And that's what we have to do, we have to try to start the habit of bringing that every game."

The Sabres started the second-period scoring to tie the game at 1. Ellis scored his second goal of the season at 3:21 with a shot from the bottom of the left faceoff circle after a cross-ice pass from Myers.

Buffalo center Zemgus Girgensons was awarded a penalty shot that Reimer stopped at 5:48.

The Sabres took a 2-1 lead when Moulson scored his 15th goal of the season on a wrist shot from 30 feet at 6:34 after Franson's giveaway.

The Maple Leafs tied the game at 2 on Kulemin's sixth goal of the season at 7:23. Kulemin scored on a wrist shot from the slot after center Peter Holland followed up a takeaway with an adroit feed.

Rielly pinched in from the right side to score from 12 feet on a pass from center Nazem Kadri at 11:22 to put the Maple Leafs ahead 3-2.

"I have to jump up," Rielly said. "If I'm not jumping up I'm not doing my job so I try to be able to do that., It just happened to help the team tonight."

The Maple Leafs scored the only goal of the first period. Kessel snapped in his 22nd goal of the season from the inner edge of the right faceoff circle at 9:21 after intercepting defenseman Christian Erhoff's attempt to bank a clearance off the boards.
NOTES: Buffalo D Tyler Myers returned to the lineup for Wednesday's game after serving a three-game suspension for an illegal check to the head of New Jersey RW Dainius Zubrus on Jan. 4. ... Sabres RW Drew Stafford (upper body) returned to the lineup after missing four games but LW Marcus Foligno (undisclosed injury) was out and is listed as day to day.. ... Sabres C Cody McCormick (upper body), D Henrik Tallinder (upper body) and C Kevin Porter (lower body) remained out of the lineup. ... Maple Leafs C Dave Bolland (severed ankle tendon), who skated on Wednesday morning, and C Trevor Smith (hand fracture) are still out. ... Leafs RW Colton Orr (flu), who missed Tuesday's 4-3 win at Boston, returned to the lineup.
[© 2014 Thomson Reuters. All rights reserved.]
Copyright 2014 Reuters. All rights reserved. This material may not be published, broadcast, rewritten or redistributed.