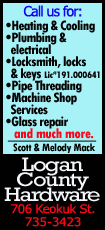 Schneiderman will seek to bar the bank's former chief executive, Kenneth Lewis, and former chief financial officer, Joe Price, from the securities industry and from serving on boards of public companies, according to his office. It was not clear what sanctions he would seek from the bank.

The 2010 lawsuit filed in New York state court by Schneiderman's predecessor, Andrew Cuomo, accused Bank of America of misleading shareholders about Merrill's losses and bonus largesse prior to a December 2008 vote on the merger.

Merrill posted a $15.84 billion loss in the fourth quarter of that year, even as it paid out $3.62 billion in bonuses. The merger closed in January 2009.

Last April, a federal judge approved a $2.43 billion class-action settlement on behalf of shareholders.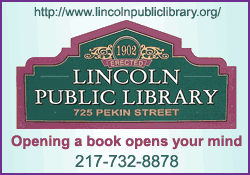 Under a 2008 decision by New York state's highest court, Schneiderman cannot recover damages on behalf of investors who have already settled.

"We're not seeking damages in this case," Philip Barber, a lawyer for Schneiderman, said at a status conference on Friday. "It has been a number of years and we're trying to move this to conclusion."

He said the office would seek a judgment against the defendants, but did not specify what it should contain. Lawyers for the bank and the executives said they would try to have the case dismissed before trial.

Schneiderman, who became state attorney general in 2011, was criticized this week by people close to Cuomo for failing to get the case completed before the class action settlement.
Schneiderman's office told Reuters on Friday the $2.43 billion settlement in the class action had provided "great relief" to the investors, and that the private settlement used evidence gathered by the office.

The New York Times this week reported a deteriorating relationship between Schneiderman and Cuomo, and noted a battle over $613 million New York received as part of JPMorgan Chase & Co's $13 billion settlement with U.S. authorities over mortgage-backed securities.

A Schneiderman spokesman declined to comment on the relationship on Friday. A Cuomo spokesman did not return a call for comment.

Lawrence Grayson, a spokesman for Bank of America, declined to comment on New York's pursuit of the case. A lawyer for Lewis declined comment, and a lawyer for Price did not immediately respond to a request for comment.

The case is People v Bank of America Corp, New York State Supreme Court, New York County, 450115/2010.

(Reporting by Karen Freifeld; additional reporting by Jonathan Stempel in New York; editing by Andre Grenon)
[© 2014 Thomson Reuters. All rights reserved.]
Copyright 2014 Reuters. All rights reserved. This material may not be published, broadcast, rewritten or redistributed.