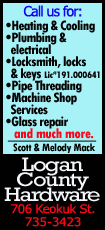 Volatility picked up late in the session, thanks in part to selling related to options expiration, analysts said.

Earnings season is still in the early phase, but S&P 500 companies so far are beating analysts' expectations at a rate that's below what's typical, according to Thomson Reuters data.

Bucking the trend, the Dow ended higher — helped by a rally in American Express Co <AXP.N> and Visa <V.N>. AmEx jumped 3.6 percent to $90.97 a day after reporting quarterly results.

Intel's stock slid 2.6 percent to $25.85 and was among the top weights on each of the three major U.S. stock indexes, a day after the chipmaker gave a lukewarm forecast for first-quarter revenue and posted fourth-quarter earnings that missed expectations by a penny.

General Electric shares dropped 2.3 percent to $26.58 after the conglomerate reported disappointing 2013 profit margins.

But at least some of the day's move could have been options related.
"January options expiration tends to be among the most volatile, and today's an example of that," said Bruce Zaro, chief technical strategist of Delta Global Asset Management in Boston. "Money managers typically take their most aggressive picks during the first part of the year, and a lot of options strategies are involved in those picks."

The Dow Jones industrial average <.DJI> rose 41.55 points or 0.25 percent, to end at 16,458.56. The S&P 500 <.SPX> fell 7.19 points or 0.39 percent, to finish at 1,838.70. The Nasdaq Composite <.IXIC> dropped 21.107 points or 0.50 percent, to 4,197.582.

For the week, the Dow rose 0.13 percent, the S&P 500 slipped 0.20 percent and the Nasdaq gained 0.55 percent.

With earnings from 10 percent of the S&P 500 companies so far, 50 percent have exceeded expectations, below the historical average of 63 percent for a full season, Thomson Reuters data showed.

"The market was teased in a good way by some of the first earnings, tempered later with disappointing numbers, and it's trying to make a sense of what the quarter is going to be," said John Manley, chief equity strategist at Wells Fargo Funds Management in New York.

Visa shares jumped 4.7 percent to close at $232.18. A U.S. appeals judge appeared to side with the Federal Reserve over a group of retailers in a dispute over the level of fees set by the Fed on the use of debit cards.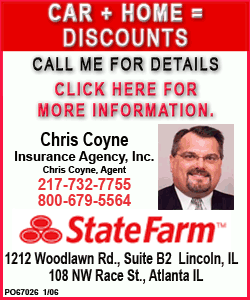 Among other gainers, Morgan Stanley <MS.N> rose 4.4 percent to $33.40 after previously hitting $33.52, its highest since November 2009. The bank reported a sharp drop in quarterly profit as it was hit by legal bills, but adjusted earnings beat estimates.

U.S.-listed shares of Deutsche Bank <DB.N> fell 3 percent to $52.27 after a Wall Street Journal report that the largest German bank <DBKGn.DE> is considering a profit warning as executives believe its upcoming quarterly results will be below investors' expectations. <ID:L3N0KR4KZ>

The Dow Jones Transportation Average <.DJT> slipped 0.4 percent. Shares of United Parcel Service Inc <UPS.N> fell 0.6 percent to $99.91 and the stock of Con-Way <CNW.N> dropped 2 percent to $40.59 after fourth-quarter outlooks.

After the S&P 500's 30 percent surge in 2013, largely due to stimulus from the Federal Reserve, the benchmark index started the year on a weak note. But the S&P 500 recovered recently to set a record closing high on Wednesday.

The economy, expected to show further signs of recovery as the Fed slowly withdraws its stimulus, gave reassuring signs. Data showed U.S. industrial output rose at its fastest clip in 3-1/2 years in the fourth quarter as factory activity closed out the year on a strong note.

Volume was above the average for the month. About 6.8 billion shares changed hands on U.S. exchanges, compared with the average of 6.6 billion so far this month, according to data from BATS Global Markets.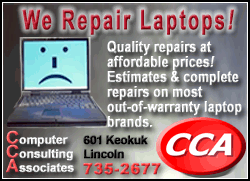 Decliners outnumbered advancers on the New York Stock Exchange by a ratio of about 3 to 2. On the Nasdaq, about 15 stocks fell for every 11 that rose.

(Additional reporting by Rodrigo Campos; editing by Jan Paschal)
[© 2014 Thomson Reuters. All rights reserved.]
Copyright 2014 Reuters. All rights reserved. This material may not be published, broadcast, rewritten or redistributed.