Flu facts
From the Logan County Department of Public Health
Send a link to a friend
[January 16, 2014] Like many other counties across the nation, Logan County has received its first reports of laboratory-confirmed influenza for the season. The Logan County Department of Public Health has received 37 reports, with collection dates occurring over the past couple of weeks.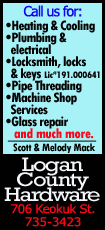 On Jan. 3 the Centers for Disease Control reported significant laboratory-confirmed flu activity in the United States, with 25 states, including Illinois, reporting widespread activity and another 20 states reporting regional activity. In addition, the number of patients who visited their doctor for influenza-like illness is on the rise. These increases are indicators that the flu season has arrived. So far, the 2009 H1N1 virus has been the most common, with children and young adults most affected.

The health department reminds those who have not been vaccinated that it's not too late for vaccinations. The vaccine is recommended for everyone 6 months and older.

The hours for vaccines at the Logan County Department of Public Health, 109 Third St., are Monday through Thursday, 7:30 a.m. until 4 p.m. No appointment is required.
The cost of the seasonal flu shot is $27 for adults and children with health insurance that covers vaccines, $23.75 for children 6 months through 18 years of age who have no health insurance or health insurance that doesn't cover vaccines, and free to those with a Medicaid or Medicare card.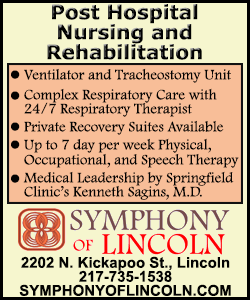 For more information on the seasonal influenza vaccine, call the health department at 217-735-2317.
For more information, visit www.flu.gov and www.lcdph.org.
[Text from file received from the Logan County Department of Public Health]