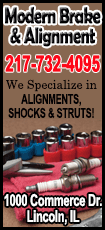 The offer was dismissed by some of President Bashar al-Assad's disparate opponents, whose very attendance at the talks due to start on Wednesday in Switzerland remained in doubt, despite fresh assurances from Washington that negotiations would lead to Assad's departure from power.

After nearly three years of war, and over 100,000 deaths, however, Assad's forces have been making gains, helped by in-fighting among the rebels as well as support from Iran and new arms and equipment from Russia.

Syrian Foreign Minister Walid al-Moualem, visiting Moscow, said he gave Russian officials a plan for a truce in Aleppo, Syria's biggest city, where government forces have been unable to dislodge rebels over the past year. He also said Damascus was ready to exchange prisoners, something rebels want.

Moscow and Washington, which respectively protected and opposed Assad since the uprising in 2011, have urged both sides to make concessions, including ceasefires, access for aid and prisoner exchanges, to build confidence before the conference.

But there is little sign of coherent negotiating positions — nor of violence abating. Rebels are fighting each other, in battles involving Islamist militants whose influence has cooled Western support for the uprising. Assad's forces, once reeling, have recovered and have been bolstered lately by new Russian arms and supplies, sources have told Reuters.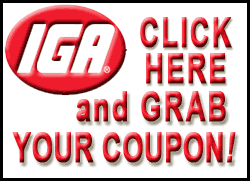 Jamal al-Ward, head of the military office of the exiled opposition National Coalition, said a ceasefire in Aleppo was in the rebels' interest, "but we don't believe that the regime is serious about going through with this".

Most of the disparate rebel forces fighting inside Syria have dismissed the negotiations, known as Geneva-2.

The National Coalition, which is backed by Western and Arab powers, began a delayed meeting in Turkey on Friday to decide whether to take part. Their discussions were due to resume on Saturday and it remained unclear how or when they would reach a final decision.

"The outcome is finely balanced, but I expect a Yes vote," said a Western diplomat following the talks, adding that the United States, Britain and other Western backers had told the Coalition that a No vote would have unwelcome consequences.

"We haven't used the language of threats," he said. "But we have made clear the decision on Geneva is a big one and it will be difficult to deliver on military and political strategy if they don't go."

U.S. APPEALS TO REBELS

The National Coalition, a fractious 120-member body, has already seen some of its members declare their hostility to joining the talks starting at Montreux — many for fear it will undermine their credibility at home to engage in a process they see as having little chance of forcing Assad to step down.

Washington, the co-sponsor with Moscow, issued an 11th-hour appeal to Assad's opponents to participate in what would be the first direct talks to end a war that has made millions homeless and inflamed tensions across the region and beyond.

"I believe as we begin to get to Geneva, and begin to get into this process, that it will become clear there is no political solution whatsoever if Assad is not discussing a transition and if he thinks he is going to be part of that future," U.S. Secretary of State John Kerry said in Washington.

"We are also not out of options with respect to what we may be able to do to increase the pressure and further change the calculus," he added, without giving details.

Russian Foreign Minister Sergei Lavrov, at a news conference with Moualem on Friday, criticized the Syrian opposition for its delay in agreeing to take part: "It worries us very much that some kind of game is being played," he said.

Moualem said the proposals from Syria could ease the conflict: "We would like this to serve as an example to other towns," he said of the ceasefire plan for Aleppo.

Opposition members meeting in Turkey were skeptical. "We have zero confidence ... that any cessation of their massacres on densely populated areas would go ahead," senior coalition member Mustafa Sabbagh, told Reuters.

Lavrov, who also met Iran's foreign minister on Thursday, called again for Tehran, Assad's main sponsor in the region, to be represented at the conference. Other powers have resisted this on the grounds that Iran has not endorsed the view of a first Geneva meeting in 2012 that an interim administration should be established in Damascus to end the conflict.

REBELS FIGHT EACH OTHER

In the latest fighting, rebels ousted an al Qaeda-linked faction from one of its northwestern bastions on Friday, activists said, a significant blow to the group after two weeks of battles that have undercut the revolt against Assad.

Clashes this month have killed more than 1,000, according to Syrian Observatory for Human Rights monitors, and helped Assad's forces claw back territory around Aleppo.

On Friday, the Observatory and activists said the Islamic State in Iraq and the Levant (ISIL) had pulled out of the northern town of Saraqeb, strategically important because it straddles highways connecting Aleppo, Damascus and Assad's coastal stronghold of Latakia.

"They burned their cars before the withdrawal and pulled out after covering fire from a brigade loyal to them," the British-based Observatory said.

Rival insurgents — including many from the Islamic Front, a large alliance of some of Syria's most powerful rebel groups — had been fighting to take the town for days and moved tanks and machinegun-mounted pickups against ISIL about a week ago.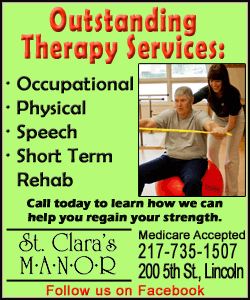 Local resentment toward ISIL, a reinvigorated version of al Qaeda in Iraq, had been growing over their kidnapping and killing of opponents and attempts to impose an uncompromising interpretation of Islamic law in territory under their control.
ISIL, which draws strength from a core of battle-hardened foreign Islamists and which has been active in Iraq, also angered fellow rebels by seizing territory from rival groups.

But the group's loss of Saraqeb, while significant, is unlikely to bring the fighting much closer to an end. ISIL still controls large amounts of territory.

The conflict has spilled over Syria's borders. Rocket fire into the Lebanese border town of Arsal killed at least seven people on Friday, Lebanon's state news agency said, in one of several such salvoes to hit towns near Syria.

(Additional reporting by Alexander Dziadosz, Dominic Evans and Erika Solomon in Beirut, Rami Bleibel in Hermel, Lebanon, Lesley Wroughton in Washington, Tom Miles and Stephanie Nebehay in Geneva and Jonathan Saul in London; writing by Alastair Macdonald; editing by Giles Elgood and Philippa Fletcher)
[© 2014 Thomson Reuters. All rights reserved.]
Copyright 2014 Reuters. All rights reserved. This material may not be published, broadcast, rewritten or redistributed.