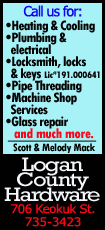 U.S. District Judge Catherine Eagles found that a state does not have "the power to compel a health care provider to speak, in his or her own voice, the state's ideological message in favor of carrying a pregnancy to term."

The law "compels a health care provider to act as the state's courier and to disseminate the state's message discouraging abortion, in the provider's own voice, in the middle of a medical procedure, and under circumstances where it would seem the message is the provider's and not the state's," she added in her 42-page ruling.

"This is not allowed under the First Amendment," Eagles ruled.

The U.S. Supreme Court legalized abortion nationwide in 1973, but lawmakers in more conservative states in recent years have enacted laws that seek to place restrictions on the procedure, especially on late-term abortions.

The ultrasound requirement of the law had been blocked by Eagles a few months after it was passed due to concerns over what she described as the "non-medical message" doctors were required to deliver.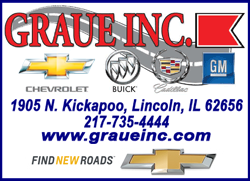 The law required that an ultrasound image be presented and the sound of the fetal heartbeat be offered at least four hours before an abortion, though a woman is free to look away and ignore an explanation and medical description of what is on the screen.

The decision was hailed as a victory for the American Civil Liberties Union, the Center for Reproductive Rights and Planned Parenthood Federation of America which filed a lawsuit challenging the Women's Right to Know Act.

"Today's ruling protects the rights of women and their doctors from the ideological agenda of extremist lawmakers," said Jennifer Rudinger, executive director of the ACLU of North Carolina.

"This law represented an egregious government intrusion into individuals' private medical decisions, and we are very pleased that it will not go into effect," she said.

Defenders of the law said it provided crucial information for women making a major and irrevocable decision.

"North Carolina's ultrasound requirement is no different than requiring speech for airlines and cigarette manufacturers for safety reasons," said Barbara Holt, president of North Carolina Right to Life. "The required information must be given even if the person hearing, seeing or reading the information finds the information upsetting, unnecessary or repetitive."

A Republican state legislator who advocated the law, House Majority Leader Paul Stam, was not immediately available to comment after normal business hours.

North Carolina Governor Beverly Perdue, a Democrat and the state's first female governor, vetoed the measure in 2011 but the state Senate overrode the veto.

In her veto message, Perdue called the legislation a "dangerous intrusion into the confidential relationship that exists between women and their doctors."

When the law went into effect in October 2011, North Carolina joined 25 other states that require pre-abortion counseling that goes beyond basic medical "informed consent," according to the Guttmacher Institute, a nonprofit sexual health research organization.

It also became the tenth state to include the additional requirement of an ultrasound, which has drawn legal challenges in several states.

North Carolina has some of the country's toughest requirements for clinics performing abortions, including a requirement doctors be present when abortions are performed.

It also bans publicly funded health insurance programs from paying for most abortions, and authorizes state health officials to design rules for increased safety standards for abortion clinics.

In North Carolina, 17 percent of pregnancies end in induced abortions, according to the Guttmacher Institute.

The case is Gretchen S. Stuart, M.D. et al v. Ralph C. Loomis, M.D. et al: 1:11-CV-804.

(Editing by Lisa Shumaker)
[© 2014 Thomson Reuters. All rights reserved.]
Copyright 2014 Reuters. All rights reserved. This material may not be published, broadcast, rewritten or redistributed.