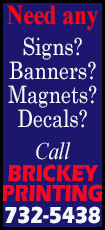 Robert Warshaw, a former police chief in New York and North Carolina, was appointed by a federal judge to enforce a sweeping court order against Maricopa County Sheriff Joe Arpaio, a prominent but divisive figure in the national debate on immigration reform.

A federal judge ordered Arpaio in May to stop using race when making law enforcement decisions, in response to a lawsuit that tested whether police could target unauthorized immigrants without profiling U.S. citizens and legal residents of Hispanic origin.

The resolution of that case requires that a court monitor be appointed to oversee the work of Arpaio, who calls himself "America's toughest sheriff."

Warshaw, who also served as the associate director of the Office of National Drug Control Policy in the Clinton administration, is expected to begin work immediately, the judge's order showed. He could not immediately be reached for comment.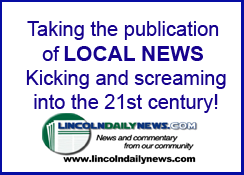 Arpaio said he was not "overly concerned" about the monitor and that he is used to being under scrutiny during his six terms as sheriff.

"His role as monitor is quite limited by the court ruling, and we will work with him and his team to accomplish the ruling's objectives until such time as the appeal process is decided," he said in a statement.

Arpaio denies that his deputies racially profile and has appealed the court order.

REVIEW ARPAIO PROCEDURES

U.S. District Judge Murray Snow, who appointed the independent monitor, has said one was needed to ensure that Arpaio no longer had deputies use race when making law enforcement decisions.

The monitor's duties are to include reviewing the sheriff office's policies and procedures, as well as making sure that its operations are carried out in a "race-neutral fashion," according to the judge's earlier order.

Snow also mandated other steps be taken, including appointing a community advisory board, ensure audio and video recording of all traffic stops, increased training of sheriff's office employees, and comprehensive record keeping.

Cecillia Wang, director of the American Civil Liberties Union Immigrants' Rights Project and a plaintiffs' counsel in the lawsuit, said she was pleased with the appointment or Warshaw, whom her group had proposed as a possible monitor.

The appointment came on the same day that Arpaio demanded the U.S. Federal government pay an estimated $39 million to cover the costs of complying with the profiling ruling. He said the government was to blame for improperly training his staff in conducting crime suppression operations that led to the penalties.

"It is neither appropriate nor fair that the taxpayers of Maricopa County be responsible for the costs and expenses incurred in this matter," he wrote in the letter to U.S. Attorney General Eric Holder and the general counsel for Immigration and Customs Enforcement in Phoenix.

Wang said the sheriff should stop blaming others and start complying.

"The trial record was crystal clear," Wang said. "The sheriff engaged in intentional discrimination against Latinos and he said he would stick with his policies whether or not the federal government agreed."

(Editing by Cynthia Johnston, Gunna Dickson and Richard Chang)
[© 2014 Thomson Reuters. All rights reserved.]
Copyright 2014 Reuters. All rights reserved. This material may not be published, broadcast, rewritten or redistributed.