Judge refuses to halt wolf trapping in Idaho wilderness
Send a link to a friend
[January 18, 2014] By Laura Zuckerman
SALMON, Idaho (Reuters) — A district judge on Friday denied a request from conservationists to block Idaho's efforts to trap and kill two wolf packs targeted for eradication in a federally protected wilderness area for preying on elk prized by hunters.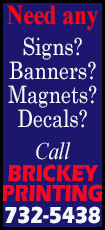 The state Department of Fish and Game last month hired a trapper to eliminate the pair of wolf packs from the Frank Church River of No Return Wilderness in central Idaho, where wolves were imported from Canada in the mid-1990s in a bid to reintroduce the species to the Northern Rockies.

The trapping program has become the latest flashpoint in a long-running controversy over wolf management in the region. State officials have not specified how many wolves are believed to make up the packs in question but said nine animals have been killed so far.

Gray wolves were placed under safeguards of the federal Endangered Species Act in 1974, after being hunted, trapped and poisoned to near extinction decades earlier throughout the continental United States.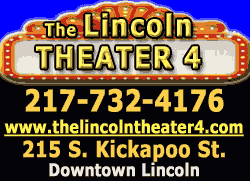 But wolves in Idaho, Montana and Wyoming lost their protected status in recent years as their numbers rebounded and states pushed to renew hunting and trapping rights, arguing that the predators had become too big a threat to livestock and to big-game animals such as elk.

Environmental groups have claimed, however, that Idaho went too far by going after wolves in a federally designated wilderness, which by definition has been aside by the government to preserve its natural character.

Defenders of Wildlife and other groups filed a lawsuit earlier this month in District Court in Boise alleging that an "extermination program" in the wilderness near Salmon violated federal preservation rules and required special environmental and public reviews. They asked a judge to halt the eradication of the two packs until the overall case was adjudicated.

District Judge Edward Lodge sided with Idaho and the Forest Service in finding that no reviews were necessary since federal land managers had yet to determine if eliminating wolf packs in the 2.4 million-acre Frank Church conflicts with preservation requirements spelled out in the federal Wilderness Act.

"No final agency action has been taken in regards to the Wilderness Act," Lodge wrote in Friday's ruling.

Idaho Fish and Game and Forest Service officials did not immediately respond on Friday to requests for comment.

Conservationists said they would immediately appeal Lodge's decision.

"We don't believe that killing wolves to artificially increase elk herds for hunters is a legitimate way to manage a wilderness, which is not an elk game farm," said Jonathan Proctor of Defenders of Wildlife.

(Reporting by Laura Zuckerman; editing by Steve Gorman and Richard Chang)
[© 2014 Thomson Reuters. All rights reserved.]
Copyright 2014 Reuters. All rights reserved. This material may not be published, broadcast, rewritten or redistributed.