The following is a snapshot of the disaster recovery effort as of Jan. 9:
Nearly $9.8 million in low-interest disaster loans approved by SBA for homeowners and renters.

More than $2 million in FEMA grants for temporary rental assistance, home repair costs and other essential disaster-related needs such as medical and dental expenses and replacement of lost personal possessions.

1,181 visits to disaster recovery centers by people affected by the disaster.

2 disaster recovery centers currently open.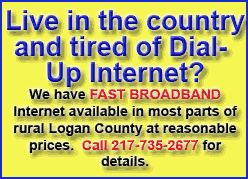 No matter the degree of loss or insurance coverage, survivors are urged to apply for help before the Jan. 27 deadline. They can use any of the following methods:
By phone, call 800-621-FEMA (3362) between 7 a.m. and 10 p.m. Assistance is available in most languages. People who are deaf or hard of hearing may call TTY 800-462-7585.

Online, go to DisasterAssistance.gov.

By tablet or smartphone, use the FEMA app or go to m.fema.gov.
Survivors who register with FEMA and are referred to the Small Business Administration will be contacted with options on how to apply for a low-interest disaster loan. After being contacted by SBA, survivors should complete and submit an application even if they do not plan to accept a loan. Failure to complete and submit the SBA loan application may stop the FEMA grant process. SBA disaster loans are available with interest rates as low as 2.25 percent and terms up to 30 years.
Complete an online application at https://disasterloan.sba.gov/ela/. Call the SBA customer service center with questions at 800-659-2955. People who use TTY may call 800-877-8339. For more information, visit SBA.gov.
For the latest information on Illinois' recovery from the Nov. 17 storms, visit www.fema.gov/Disaster/4157.
[Text from file received from FEMA Region V]
Follow FEMA online at twitter.com/femaregion5, facebook.com/fema and youtube.com/fema.
FEMA's mission is to support citizens and first responders in order to ensure that as a nation we work together to build, sustain and improve our capability to prepare for, protect against, respond to, recover from and mitigate all hazards. Disaster recovery assistance is available without regard to race, color, religion, nationality, sex, age, disability, English proficiency or economic status. If you or someone you know has been discriminated against, call FEMA toll-free at 800-621-FEMA (3362). By TTY, call 800-462-7585.

The Small Business Administration is the federal government's primary source of funding for the long-term rebuilding of disaster-damaged private property. SBA helps homeowners, renters, businesses of all sizes and private nonprofit organizations fund repairs or rebuilding efforts, and helps cover the cost of replacing lost or disaster-damaged personal property. These disaster loans cover uninsured and uncompensated losses and do not duplicate benefits of other agencies or organizations. For information about SBA programs, applicants may call 800-659-2955. By TTY, call 800-877-8339.