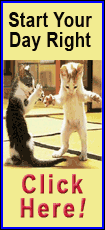 A teenaged girl and a boy were shot in their arms at the Delaware Valley Charter High School at about 3:30 p.m. when a young male pulled a handgun in a gymnasium with about seven students in it, officials and media reports said.

Police said the young man who fired the gun was part of the group, CNN reported. The shooting may have been an accident, police said.

Investigators have not said who fired the shots. A boy was taken into custody, but later cleared, said Philadelphia Police Lieutenant John Stanford.

"Initially, he was thought to be the shooter, but investigators were able to determine the kid was not a shooter," Stanford said. "He was there but I don't believe he was involved."
Another boy turned himself in and was being interviewed by police late Friday night, Stanford said. A third boy was also supposed to turn himself in, but had not yet done so.

Local television station 6ABC reported the girl and boy who were shot were both 15 and in stable condition.

Philadelphia Police Commissioner Charles Ramsey said the shooting was caught on video.

Earlier, police used Twitter to urge the suspected shooter to surrender.

"SHOOTER — Turn yourself in. Get it over with now," they said.

School shootings such as the one at Sandy Hook elementary school in December 2012 that left 26 people dead have intensified a national debate over whether gun control regulations need to be stricter to curb gun violence.

In another shooting incident on Friday, a 16-year-old student was shot in the arm, apparently by a student with whom he had a dispute, as he walked away from Albany High School, about 165 miles south of Atlanta, WALB-TV reported.

In October, a 12-year-old boy killed a teacher and wounded two students at his school in Sparks, Nevada, before killing himself. Another 12-year-old boy in New Mexico is accused of seriously wounding two students with a shotgun on Tuesday.

(Reporting by Daniel Kelley; additional reporting by Marina Lopes, Lisa Maria Garza, and Eric M. Johnson; editing by Ellen Wulfhorst, Gunna Dickson, Sharon Bernstein, Lisa Shumaker and Sonya Hepinstall)
[© 2014 Thomson Reuters. All rights reserved.]
Copyright 2014 Reuters. All rights reserved. This material may not be published, broadcast, rewritten or redistributed.